Buckingham, Doolittle & Burroughs LLC
Business law in northeast Ohio
With a history of providing quality legal advice dating back more than 100 years, Buckingham, Doolittle & Burroughs LLC has become a leading northeast Ohio business law firm. Led by John Slagter, managing partner and executive committee members, David Dreschler, Joe Feltes and David Woodburn, the firm strives to build trusting relationships with its clients.
"We are very proud of our firm's long history in this region," says Slagter. "We recently celebrated our 100-year anniversary, and reaching that milestone has been a great experience for all of us. Buckingham's success stems from our attorneys consistently working as a team to offer a range of perspectives when solving client problems."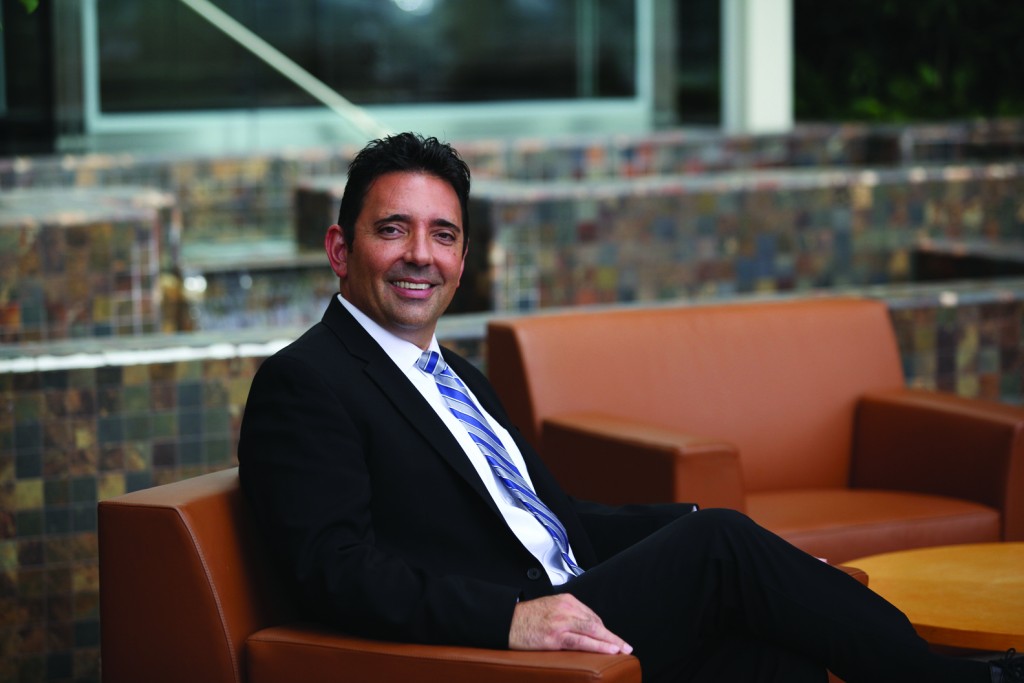 Although forming client relationships is the cornerstone of the Buckingham culture, the practice of law has changed significantly over the years – and Buckingham has responded in stride with that discipline. "Law has become much more specialized," Slagter explains. "Attorneys do not practice in multiple areas as once was common. Typically, an attorney will focus on one particular area of law, and then within that, there are subspecialties in which they gain experience – that's different from the way law was practiced years ago."
Diverse experience
Businesses turn to lawyers for different reasons and Buckingham employs a variety of in-house disciplines. As a firm with a central focus on business law, one of Buckingham's unique corporate practice areas is state and local taxation. Because tax implications significantly impact businesses, an in-depth understanding of tax law is critical for structuring and operating a successful business. The firm is involved in a significant number of mergers and acquisitions, guiding clients through tough decisions to ensure high profitability and efficiency. Additionally, Buckingham attorneys assist their corporate clients with contracts and intellectual property protection, working as a team to make certain decisions are made with the client's best interest in mind.
This range of business knowledge has made Buckingham more than just a legal partner for companies; the firm also serves as a trusted adviser. "Our lawyers have longstanding relationships with business clients," Slagter notes. "We engage in direct communication with business owners and upper level management to counsel them not only on legal matters, but to help them make important business decisions; they trust that we understand their industry and can help their businesses thrive."
"Our clients see us as outside general council – not just asking us for interpretation of a legal issue, but relying on us as their adviser," he continues. "They know we understand their concerns, and that gives them an advantage and allows us to provide a unique service."
Structured to better serve clients
In recent years, Buckingham has returned to its roots in northeast Ohio. For several years, the firm had offices outside of Ohio, but Slagter believed Buckingham could better serve clients by returning to a more regional focus. "We made the decision to focus on the region and on Ohio; that clarity of purpose has been beneficial for us and our clients," he explains. "We are able to drive resources into this region and that gives us a significant advantage for a multitude of reasons." As a firm completely immersed in the market and region, Buckingham has a clear understanding of the challenges and opportunities of doing business in northeast Ohio.
"When clients hire lawyers, they are concerned about the risk: one, that they are hiring the right person with the right experience, and two, that the lawyer understands their needs," says Slagter. "The key is having the appropriate experience to handle unique areas of law within a region, while also managing the dynamic personalities, culture and economy."
Buckingham is not only committed to clients, but also recognizes the importance of supporting the community and region. The firm represents a number of nonprofits throughout the region. Beyond that, a significant portion of the lawyers and staff are invested in community organizations – donating time and resources, as well as serving as thought-leaders on boards.
With a renewed and strategic focus on local communities, Buckingham is pressing forward, managing local growth while striving to maintain the upward momentum of the regional economy. "A few years ago, we were seeing increased activity in bankruptcy and litigation," says Slagter. "People were fighting for their businesses or with each other. Now we are seeing a greater number of positive transactions, acquisitions and hiring activity. We are proud to be part of that growth-oriented activity."
As the economy continues to improve in northeast Ohio, Buckingham, Doolittle & Burroughs LLC is there to serve as a trusted legal partner in business.
Showcase your feature on your website with a custom "As Featured in Vanguard" badge that links directly to your article!
Copy and paste this script into your page coding (ideally right before the closing