DRW
A career shaped by chance and a willingness to "just go for it"
Patricia Levy is the first to admit that her career moves were not planned, not exactly.
Early on, Levy knew she wanted to be a lawyer, and after law school she thought she'd found her place as a corporate attorney in a law firm. Thirty-two years later, giving an interview from her office with DRW, a Chicago-based financial trading firm, she expresses amazement at the twists and turns, which she says have been all for the better.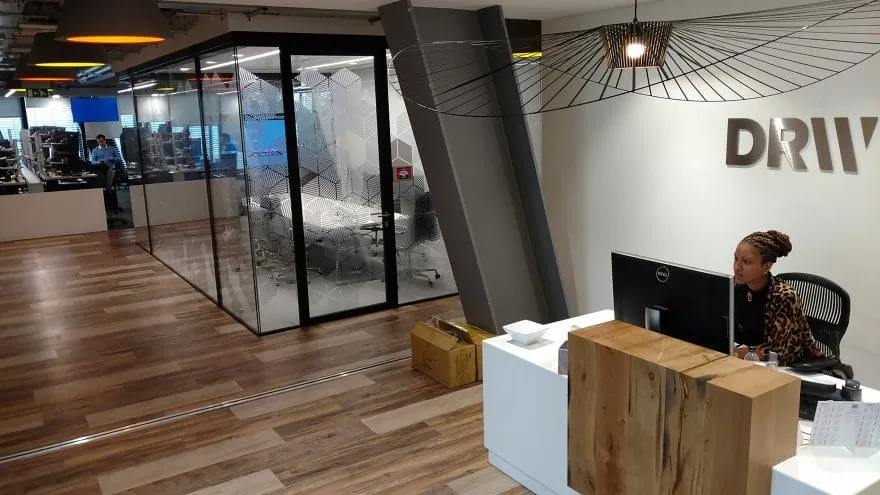 "If you had asked me, even five years into my career, if I thought I would be sitting here, the answer would be, 'you are crazy.'"
Levy has spent the last 25 years in the financial services industry. She's held many legal roles, and her career path hasn't necessarily had a straight trajectory. Having experienced it all, Levy is grateful to be general counsel at DRW and to work with "super smart" people on cutting-edge work.
A circuitous route to general counsel
It was one of Levy's law firm clients that first shook things up. That client, a well-known Chicago-based trading firm, recruited her to work in house. With no background in the financial trading space, Levy was surprised. She asked the client's general counsel what they wanted her to do, to which he responded, "I don't know, but we'll figure it out."
"I don't know, but we'll figure it out."
Levy was about to get married, so she told the firm she'd think about it on her honeymoon. "I thought about it for one afternoon and decided to just go for it," she says. "It was probably the best career decision of my life."
Levy walked into her first day on the job not knowing the difference between a put and a call, two essential terms for anyone in trading. She learned quickly, though, and has operated in that realm for the 25 years since.
Another transition was not far off, though. The firm that drew Levy into her first in-house role was soon acquired by Swiss Bank, and over time, Levy's job migrated to New York. Levy stayed in Chicago, and just after the birth of her second child, she was approached about a general counsel job with Hull Trading Company.
"I basically said, 'I'm barely holding on with my fingernails right now. I've got a brand new baby. I've got a four-year-old at home. I've got a lot of things going on in my life. I can't do this,'" she recalls.
Her contact at Hull Trading rebutted that those things would change and the job wouldn't be there when it was all over. So again, Levy decided to "just go for it."
When Hull Trading Company was acquired by Goldman Sachs, Levy went from being a general counsel to being one lawyer among more than a hundred. To her surprise, it was a "phenomenal experience." She stayed for five years and enjoyed every moment.
Once again, though, the businesses Levy was supporting moved to New York; she did not. So she went back to the law firm world, joining Katten Muchin Rosenman LLP, where she says she worked with smart, hardworking people and had the opportunity to do new types of legal work.
After several years, she got another call, this time from a former Goldman Sachs colleague who told her DRW, a trading firm founded by prominent financial industry leader Don Wilson, was looking for a general counsel. "I came over, interviewed, fell in love with the people … and I am in my best job ever," she says.
DRW had long been a client of Katten, and the firm was supportive of Levy's decision to "stretch her obvious talents," says Katten partner and Global Co-chair of Financial Services Lance Zinman.
"The fact that this internationally successful firm, helmed by one of the brightest minds in the business, looked to Pat to fill a key role in its organization is clear evidence of her deep understanding of the financial services industry and her tremendous legal abilities," Zinman says.
An in-house homecoming
Levy is happy to be back in an in-house role. The variety and the cutting-edge nature of the job keep it exciting, she says.
For instance, "We've become active in cryptocurrencies like bitcoin, which is not something I would have ever expected to be involved with, and that's really fun."
Since Levy joined DRW, the company has grown from 400 employees to 750. It now has offices in Chicago, New York, London, Singapore and Montreal. Levy's legal team has grown to four attorneys and a paralegal, and she oversees the six-person compliance department, as well.
"I think the biggest accomplishment here has been creating an environment where the legal and compliance departments are really part of the team and we have a seat at the table," she says.
Predicting the unthinkable
It's hard to say what the next few years will look like for Levy or DRW, and Levy says that's both the great part and the scary part.
"Given how quickly things change in this industry and that we've already seen the unexpected happen, it is almost impossible to predict what the landscape will look like over the next few years," she says.
In talking about the current regulatory environment, Levy says, "Proposals to relieve regulatory burdens would be welcome, but we need to look at how the entire industry works together for the benefit of the markets."
It used to be that financial trading firms could have meaningful conversations with regulators and together they could move things forward, she says. In contrast, she adds, regulators now seem less focused on improving the markets and more focused on making headlines.
Ultimately that's just another piece of the constantly changing environment.
"While the basics are still the same in terms of the fundamentals of trading, the market, the structure, everything is so different today than it was 30 years ago, than it was even five years ago or two years ago," Levy says.
She sees those changes as positives and looks forward to coming trends.
Flexible 'til the end
Levy hopes to retire from DRW, but she's learned not to etch her plans in stone.
"One of the things I have learned over the years is to embrace change, because no matter what I expect is going to happen, I'm never right," she says. "I try not to get thrown by things turning out differently than I expected."
And because of that, Levy has walked a career path more interesting than she ever could have imagined.
Showcase your feature on your website with a custom "As Featured in Vanguard" badge that links directly to your article!
Copy and paste this script into your page coding (ideally right before the closing