Hiliary Wilson ‒ Nevada Gold Mines
A chip off the "gold" block
"In a cavern, in a canyon, excavating for a mine, lived a miner forty-niner and his daughter, Clementine."
Those lyrics are from the famed Western folk ballad, "My Darling, Clementine." Like Clementine, Hiliary Wilson was introduced to gold mining by her father, who has worked as an underground miner for decades.
Today, Wilson is the first general counsel for Nevada Gold Mines, a joint venture formed in 2019 between Barrick Gold and Newmont Corporation, combining their significant assets across Nevada.
At the time of the joint venture, Wilson, who is an attorney, was working for Newmont as its director of employee and labor relations. When she was offered the general counsel position with Nevada Gold Mines, she accepted the challenging new role. It's been a gold mine of learning ever since.
"I've spent a lot of time educating myself in areas of the law that I haven't previously worked in," says Wilson. "It's been very exciting being with the company from the beginning and helping Nevada Gold Mines establish itself in my local community."
Managing a crisis
Recently, Wilson has been helping the company navigate the ever-changing COVID-19 landscape. Early in the pandemic, Nevada Gold Mines was deemed essential, so Wilson was busy coordinating the safe travel of employees, ensuring social distancing on the job site and following all the directives given by Nevada Gov. Steve Sisolak.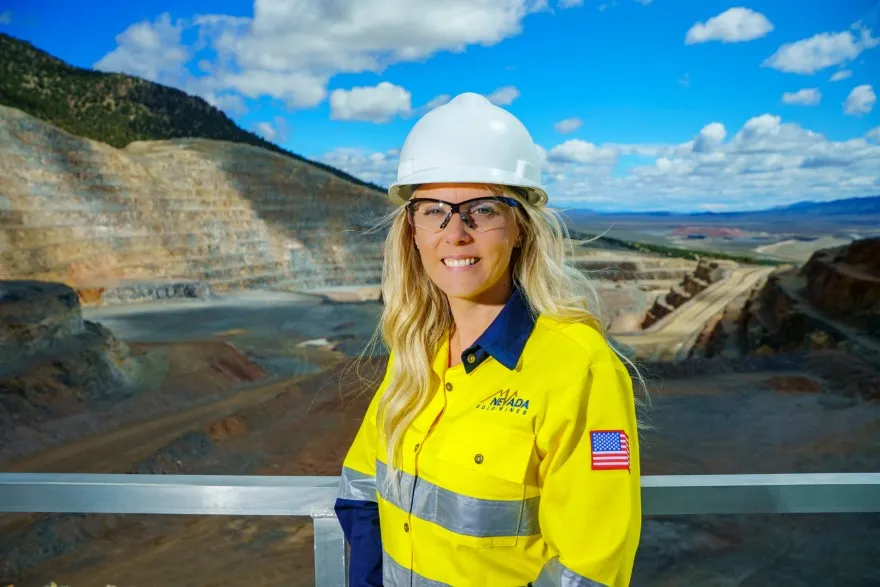 "I don't think we ever felt like we were behind," she says. "I think we were very proactive, even before a lot of the directives and protocols were announced."
Admittedly, there's no textbook that taught Wilson how to manage a mining company's response to a global health crisis—and she didn't learn much about the mining industry while at the University of Wyoming. Still, she credits her long legal career, which now includes almost 10 years in the industry, with preparing her well.
If anything, her experience has been just what this new joint venture needed.
Striking it big
Featuring eight different mine sites, Nevada Gold Mines is the single largest gold-producing complex in the world. The gold there is microscopic, and the company uses several different methods to process the element which eventually gets turned into gold bars.
After learning the legal lay of the land, Wilson's focus shifted to two big projects: the conversion of a coal-fired plant to natural gas, which will reduce carbon emissions by 50 percent when it's completed in 2022; and a solar project that could save up to 30,000 tons of carbon dioxide each year.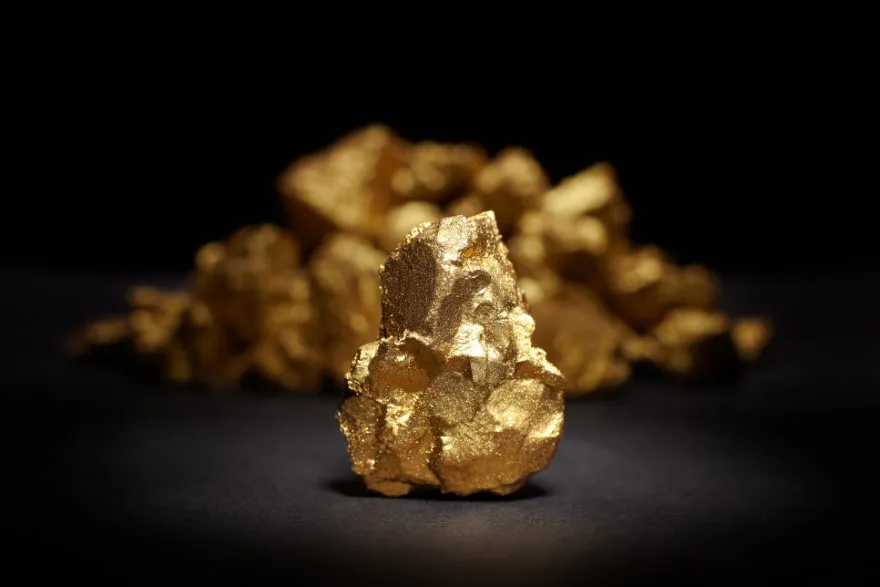 Both of those projects require the expertise of engineers and environmentalists, but having a seasoned attorney with experience in the mining industry is paramount to keeping things on schedule, on budget and in compliance, Wilson notes.
Much of her work involves satisfying permitting requirements, entering into contracts related to each project, and keeping track of regulatory filings to get the projects moving.
"For the past year, each day has presented new challenges and learning opportunities," she says. "Before coming into this role, the legal work I was involved in was very focused, and now I have much more diversity in my role and responsibilities."
To be sure, Wilson still focuses on mine safety, contracts and employment law. More recently, though, she's been digging deeper into learning about mining and environmental law while sitting on the leadership team and participating in bigger decisions and processes related to the business.
"There's been a lot to learn and a lot of professional growth," Wilson says.
Navigating a pandemic
But while Nevada's governor quickly deemed mining work essential, that didn't mean it was just business as usual for Nevada Gold Mines, Wilson says.
Because the company transports a lot of workers to the mine sites, they've had to adjust some of their options to comply with social distancing guidelines, while limiting the number of people in certain areas to under 10. Each employee must complete a COVID-19 screening questionnaire and have their temperature taken before each shift, and with more than 7,000 employees, logistics can be a challenge, she explains.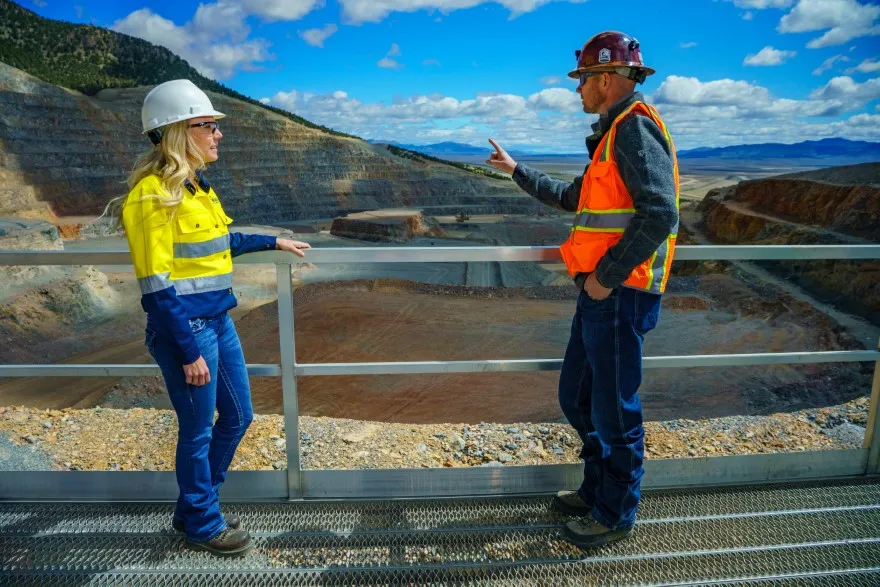 "With the mine shafts, it takes longer to get miners underground because you can't have as many in the elevators," Wilson says.
Other challenges, according to Wilson, have been transporting employees to and from the mine sites while maintaining social distancing; reducing the number of employees in line outs and meetings; increasing the use of video and phone conferencing; controlling access to all Nevada Gold Mines properties and facilities; and prohibiting non-essential guests and business partners from the premises.
"With eight mine sites spread across northern Nevada, the logistics of these preventative actions become complicated," Wilson says.
Becoming invested in the law
After graduating from the University of Wyoming College of Law, Wilson spent three years as a deputy district attorney in Elko County in Nevada.
"When I was in law school, my desire was to be a prosecutor," she says. "I didn't plan that I would one day be working in-house for a gold mining company in northern Nevada."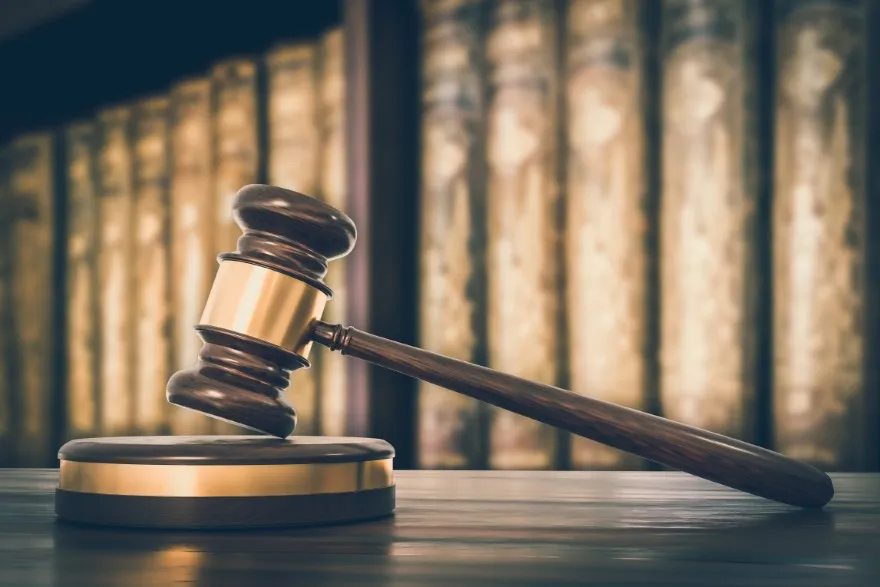 When she took her first in-house position at Newmont Corporation—as legal counsel—she says she strived to one day grow her responsibility and sit on the leadership team.
After three years as legal counsel, Wilson spent almost five years as the assistant regional legal counsel before moving up to director of employee and labor relations. She was only in that position for seven months when she became Nevada Gold Mines' general counsel.
"As scary as it was at first, I think it's been a really good move for the business and for the mines," she adds. "And it's been a very good change for me."
Showcase your feature on your website with a custom "As Featured in Vanguard" badge that links directly to your article!
Copy and paste this script into your page coding (ideally right before the closing