Ido Warshavski – Lumenis
From Israel, laser-etching a mission of good and growth
It's an image at once historic and haunting: a nine-year-old Vietnamese girl, naked and screaming in the street, black smoke billowing in the background.
To many, Nick Ut's Pulitzer-winning photo, taken in 1972 near a small Vietnamese village, about 25 miles northwest of Saigon, is a timeless token to the horrors of war.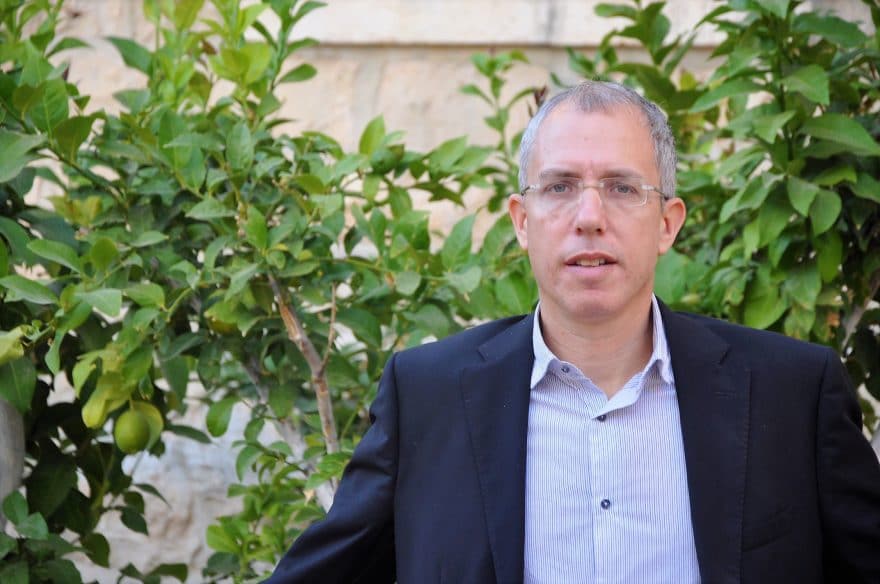 But for the photo's subject, Phan Thi Kim Phuc, the pain—in forever being known as Napalm girl—wasn't merely psychological. Marred with life-threatening burns, she's had decades of treatments to serve as constant reminders of that hellish day.
One year ago, with the help of doctors at the Miami Dermatology and Laser Institute, Kim Phuc completed an intensive, nine-session treatment plan she hopes will be her last.
While the resulting stories seldom mention its name, Lumenis, the Israel-based firm which outfitted the procedures, is accustomed to operating behind the scenes—much like Ido Warshavski, the world-wise general counsel who now calls the company home.
Growth and change
Founded nearly 50 years ago, Lumenis specializes in minimally invasive, laser and energy-based solutions, primarily for the aesthetic, surgical and eye care sectors.
After going public in February 2014, the company was acquired by XIO Group, a leading private equity fund, for $510 million. Now in growth mode, Lumenis has been busy making acquisitions of its own—primarily in the realm of aesthetics, which Warshavski says stands to become increasingly vital to the company's suite of products.
"People look for less invasive ways of improving their appearance or undergoing a medical procedure," Warshavski says. "Our aim is to constantly innovate and broaden the applications for which our products are used, as well as to acquire new technologies through business development strategies."
In his capacity as general counsel, Warshavski has had a front seat with a sizable and growing global business.
Turns and loops abound, from mergers and acquisitions, to IP protection to balancing the exponential growth of digital marketing and social media with the increasing demand for data privacy. Still, Warshavski underscores these aren't challenges so much as opportunities, ones in which he believes Lumenis' legal department can play a meaningful role, both in supporting growth and protecting against risk.
Understanding your roots
Warshavski came of age in the years following the 1967 Arab-Israeli War, the six-day conflict that reshaped the modern Middle East and, in many ways, the wider world. As a teenager, his late grandfather, an occupational psychologist, predicted the young Warshavski might have a successful career as a diplomat or researcher.
"I wound up being neither," Warshavski jokes. "Though I like to think the practice of law includes elements of both."
Headquartered in the town of Yokne'am, about an hour north of Tel Aviv, Lumenis has, in many ways, mimicked the growth of Israel: strong, steady, hewn to the promise and progress of tomorrow.
Warshavski's story, meanwhile, has been similarly accelerative.
After earning his law degree in Israel and beginning his legal career as a commercial litigator, the then 29-year-old enrolled in a master's program at Duke University. From there it was on to New York City, where Warshavski had a five-year stint at the prestigious firm,  Proskauer Rose, focusing on corporate law with an emphasis on the medical devices sector.
Still, home beckoned and, by 2004, Warshavski was back in Israel, as general counsel at Given Imaging, the pioneer of capsule endoscopy—a noninvasive procedure that uses a tiny camera to image peoples' digestive tracts—whose $1 billion acquisition in 2014 (by healthcare giant Covidien, now part of Medtronic) he helped orchestrate.
Now, three years into his tenure with Lumenis, Warshavski says he must exercise sound judgment where legal and business considerations intersect, so that "decision-makers can make responsible and informed decisions."
He leads the legal aspects of corporate governance, regulatory affairs, business development, contracting, intellectual property, sales and marketing support, dispute resolution management, and other areas.
"I enjoy the challenge of leading the legal function of a global organization, with 1,300 employees scattered across several continents," Warshavski says. "The mix of cultures is part of what makes the company so unique."
Magic in the machine
Those who have undergone a high-tech medical procedure probably remember it—the room where it happened; what they ate; the sounds of their doctor's voice.
Ask them to recite the name scrawled across the machine, however, and you're sure to be met with a quizzical gaze.
To date, Lumenis has installed more than 60,000 medical systems in some 75 countries. It's a bona fide innovator in the field, secure in its place among the industry vanguard.
"People always remember their doctors and surgeons, and that's to be expected," Warshavski says. "Even if no one ever told them who made the equipment, we still helped that person—and countless more. As we continue to grow and innovate, we hope to never lose sight of that."
Like Warshavski himself, Lumenis is more than familiar—some would say comfortable—with working behind the scenes. Even if the work itself often makes miracles seem routine.
Showcase your feature on your website with a custom "As Featured in Vanguard" badge that links directly to your article!
Copy and paste this script into your page coding (ideally right before the closing