Jamie Cox – Lenovo
A career calling, a growing mission
If your college-age daughter told you she planned to spend Christmas in a slum in India as part of her studies, you'd be forgiven some nervous dissuasion.
Jamie Cox didn't simply encourage daughter Ann's altruistic impulse (and wanderlust); he tagged along for the ride. What he found on the other side, amid cacophony and swirling smells of New Delhi, was a calling of his own.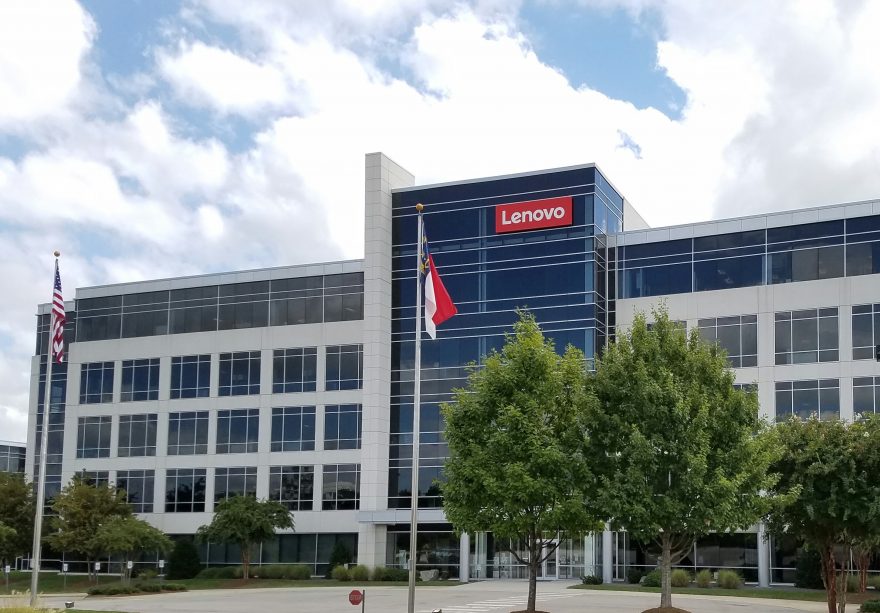 As North America general counsel for tech giant Lenovo, Cox helps his clients identify, mitigate and manage risk every day, so the program his daughter was participating in resonated with him.
"Thrive Seed, just blew me away," Cox recalls. "These kids are facing unimaginable risks: hunger, lack of basic services, illness. This program steps in to provide educational resources and basic life skills to allow them to overcome extreme poverty, transform their lives and thrive. They show up for class bright-eyed and smiling. These kids were genuinely happy, and being helped in tangible ways. I knew I needed to get involved on a deeper level."
Growing season
A few months later, Cox returned to Delhi, this time as part of a real estate contingent sent by Lenovo. While his primary purpose was to meet with the company's India-based team on several business initiatives, Cox also used the trip to reconnect with the Thrive Seed kids and forge a more tangible involvement, laying the ground work for a host of future initiatives.
"Technology continues to rapidly transform the way we live, and in that way I think Thrive Seed aligns perfectly with Lenovo's core mission," Cox says. "At Lenovo we are building intelligent transformation—all the technologies connected to systems and structures to make a smarter future for us all. Inclusion transformation is created when you leverage a diversity of ideas made accessible through technology. Technology is an equalizer, it helps everyone around the world thrive and participate in society."
Today, in addition to a generous monetary donation, the company is all-in on a volunteer program designed to get Lenovo employees more involved with that community. In addition, the company is exploring options to provide equipment and internships for Thrive Seed students interested in technology and manufacturing.
"These kids come from nothing; the level of poverty is unfathomable," Cox says. "No one program can change that equation overnight. But the difference Thrive Seed makes for these kids gives them the foundation to break through and lift themselves into a better future. Some have gone to university, others have started businesses. They all reach back to the community to help others in return. It's inspiring, and deeply humbling to be a part of that."
Coupled with ongoing contributions from Lenovo, the initiatives represent one of Cox's proudest achievements to date—even as his daily work teems with formidable hurdles.
Acquired knowledge
How formidable, you ask? Start with a pair of concurrent acquisitions each pegged in the billions of dollars.
In 2014, not long after Cox was hired as associate general counsel for the company's Morrisville, North Carolina, headquarters, Lenovo launched one of the most ambitious market plays in its history. First up, the $2.91 billion purchase of Motorola Mobility from Google, making Lenovo an instant player in the smartphone market.
At the same time, Lenovo acquired IBM's server business for $2.3 billion. According to Cox, both transactions included significant due diligence that required the full engagement of the Lenovo legal team. One of Cox's chief goals was to align corporate entities and integrate the real estate portfolios—office locations, warehouses, manufacturing hubs and the like.
"At times we were scheduling conference calls at one in the morning," Cox recalls with a laugh. "It was all hands on deck, and a little insane, but exciting at the same time."
Trusting your team
Things eventually settled down, of course, though Cox's role only grew broader over time. Working closely with sales teams in North America and supporting global customers, Cox has overseen the drafting of countless commercial contracts.
He also provides ongoing legal guidance to the product quality and safety teams, coordinating product recalls and leading compliance efforts with departments including the U.S. Consumer Product Safety Commission.
More broadly, Cox has worked to ensure that his lean-but-elite legal team is as dynamic as possible, where "everyone can function as a generalist and tackle whatever walks through the door."
In the event that compliance comes into question, Cox will often leverage outside counsel such as Womble Bond Dickinson (WBD), an all-encompassing practice headquartered in nearby Winston-Salem.
"It sounds cliché, but partnership is exactly the word I'd use to describe our relationship with Jamie and his team," says Jay Silver, WBD partner and longtime collaborator, who noted several high-stakes litigation matters. "Our job is to make our in-house counsel look like the legal superheroes they are, and Jamie lives that role with extraordinary integrity and poise."
For the 49-year-old Cox, the resulting divots and heaves have made for an energizing landscape—albeit far different from the kind that marked his past professional life.
Grand designs
A 1991 graduate of North Carolina State University, Cox originally fell for landscape architecture. Shortly after earning his diploma, he was hired by Brunswick County to spearhead its first county-wide zoning ordinance.
The following year he joined the planning staff for the Town of Wake Forest, just outside of Raleigh. While there, he worked with the town's attorneys on issues ranging from master planning and development ordinances to administering grant programs.
"The more I worked with lawyers, the more I realized I really enjoyed solving big-picture issues," Cox recalls. "I thought, 'I can do what these guys are doing.'"
Encouraged by his wife, with one young child and another on the way, Cox enrolled in a dual-degree program at the University of North Carolina, earning both his J.D. and a master's in regional planning in 2001.
Over the next nine years, Cox learned the legal landscape at a pair of Raleigh firms: Smith Moore, where he became a top originating associate; and Troutman Sanders, focusing primarily on land and zoning transactions and corporate real estate.
In 2010, he landed his first job in-house, as deputy general counsel and chief real estate officer for Starbury Corporation, a startup launched by onetime National Basketball Association star, Stephon Marbury. But while the company's mission of selling high-performance athletic shoes for as little $15 always resonated, Cox felt his growing skill set would be put to better use in a more established company.
That chance came in 2013, when Cox joined Lenovo as an assistant general counsel. One promotion and two industry-shaking acquisitions later, the North Carolinian says he's found the right fit.
"Between the day-to-day demands and the work we're doing on behalf of Thrive Seed, it's exactly the kind of impact I always envisioned having," Cox says. "When you're a tech company with a global presence, you have to have a global perspective, and I see Lenovo as a leader in both."
It's a perspective he hopes to widen even further—starting with another trip to India.
Cox invites readers to learn more about Thrive Seed and its transformational impact on the women and children of the slums of New Delhi, India at: http://www.thriveseed.org/
Showcase your feature on your website with a custom "As Featured in Vanguard" badge that links directly to your article!
Copy and paste this script into your page coding (ideally right before the closing