Jennifer Burdman – Valo Health LLC
Keeping pace by protecting IP
Jennifer Burdman is no stranger to high-stakes patent litigation. Representing LifeNet Health in 2014 she won a tissue graft patent case when a jury awarded the company $34.7 million in damages.
After that, she was on a trial team in 2011 that secured a jury verdict of $919 million in favor of DuPont against a foreign company that misappropriated more than 100 trade secrets relating to Kevlar fiber technology. Also in 2011, she represented the University of California and secured an additional $32 million in potential licensing income and cleared an inventor of defrauding the licensee.
Ready to advance her career, she joined the newly launched Valo Health in March. Based in Boston and started by Flagship Pioneering—which also created Moderna Health, maker of a COVID-19 vaccine—the company anticipates transforming drug discovery and development through artificial intelligence, data and life science expertise.
"I am incredibly excited to be joining Valo," says Burdman, its new vice president and first head of IP.
Battle-tested
The  hyper-competitive world of biotech isn't for the faint of heart, says Burdman, who grew the fledgling IP portfolio of PolarityTE and helped the business navigate a short-seller attack. Not only did the challenge reveal her litigation chops, she says, it demonstrated her "ability to guide a company through the often tumultuous world of biotech start-up."
She continues: "IP portfolio development takes time. Patent prosecution is a multi-year investment. That timeline can seem arduous when there is pressure to show IP value to investors."
That's more reason to educate investors on the patenting process and the language used in patent prosecution, Burdman says. To do that, she used skills she developed as a trial lawyer to put it into language all could understand.
"Many people think that you file for a patent and your invention is immediately protected, but it is not that simple," says Burdman. "That's where I come in."
Burdman's ready to dive into legal work in an area of innovation where IP protection is still developing, with many of the rules being debated and developed as technology continues to advance.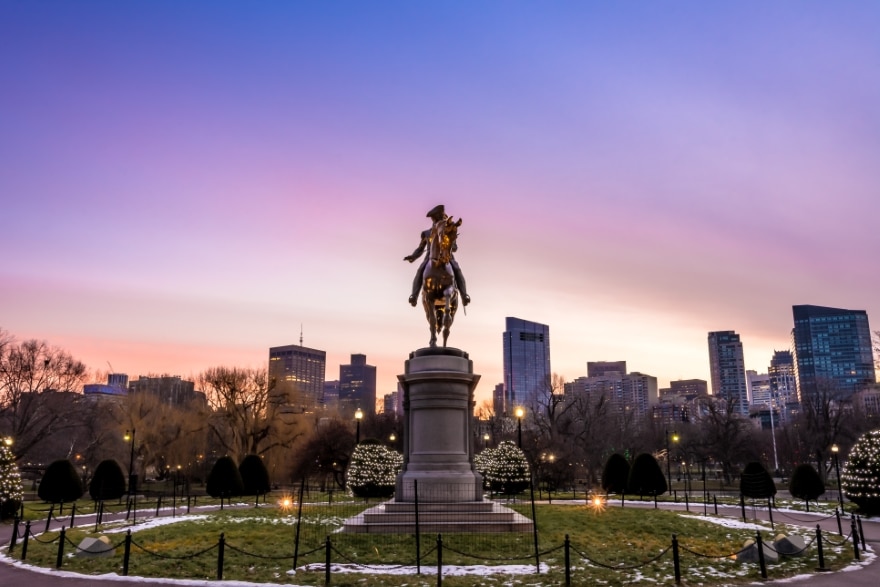 Using its Opal Computational Platform—which uses AI to access, analyze and process research information—the company is creating medications for some of the world's deadliest conditions, including cancer, neurodegenerative and cardiovascular disease.
"AI technologies and the resulting innovations are being developed at an incredibly rapid pace and they don't always fit into the traditional mold of how the patent statute has been interpreted," she says. "We have to find ways to protect those innovations both in the legal framework that exists today, and in what it might be in the future."
From paralegal to partner
Determining how to use the legal process to protect scientific breakthroughs would have been inconceivable to Burdman in college. While she gravitated to science as a student, she never wanted to be a doctor—much less a lawyer.
"Coming out of college with a science background, I didn't know IP law was a possible career path," Burdman recalls. "I'd never thought about being a lawyer, but I pursued science because it was interesting—and then I had to get a job."
After earning a degree in biochemistry and molecular biology from Dartmouth College in 1998, she landed a job as a paralegal at the IP boutique firm of Cooper & Dunham LLP. In her work, Burdman had opportunities to work with inventors, executives and scientists in many of her cases, enjoying a front row seat to the research and development teams.
It was at Cooper & Dunham that she was first exposed to IP portfolio development. She was mentored by John P. White, who introduced her to patent prosecution, guided her toward becoming a patent agent and encouraged her to consider law school.
"I will forever be grateful for his mentorship. He showed me a career path that I had not been previously exposed to," says Burdman. "I've now come full circle in my career—working on IP strategy and portfolio development of biotech startups from the inside."
After earning her J.D. from Fordham University School of Law in 2003, she landed her first job as an attorney at Greenberg Traurig LLP in New York. In 2005, she moved to Washington, D.C., where she spent nine years at Crowell & Moring, an international firm representing Fortune 500 clients before becoming partner at King & Spalding in 2015.
"As a trial lawyer I had to be able to translate science and the story of invention to people who may not have a background in science or patent law.  When I entered the world of biotech startups, I realized that this same skill served me well when connecting with investors and others outside of the legal department," she says.
Achievement and accolades
When she joined PolarityTE as chief IP officer in 2017, Burdman's work in IP quickly evolved. Although the company's portfolio was in the early stages of development, with only a few patent applications filed, in under four years she was able to procure two U.S. and eight international patents.
Burdman is also committed to helping women participate in the industry by working with organizations like ChIPs—a nonprofit advancing women in technology, law and policy—and The Fourth Floor, which helps women join board and access investors. Last year she was named to the Top 25 Women Leaders in Biotechnology of 2020 by The Healthcare Technology Report.
What keeps her going, she says, is the impact she can make.
"The contributions the innovations are making to science and to society are so important. It's a privilege to play a role in protecting them," says Burdman.
Showcase your feature on your website with a custom "As Featured in Vanguard" badge that links directly to your article!
Copy and paste this script into your page coding (ideally right before the closing