Jennifer Lawrence – NEXT Insurance
Moving forward and giving back are 'NEXT' for general counsel
It's opening night for your restaurant. You've reviewed the menus, posted the specials, set the tables, lit the candles and prepped the kitchen.
So how's your insurance coverage?
Do you offer outside seating, serve alcohol or have dancing? Those are among the factors to consider to properly insure a restaurant, says Jennifer Lawrence, general counsel for NEXT Insurance.
Those considerations, and not just for restaurants, are what NEXT  specializes in with its digital insurance policies tailored for small businesses throughout the U.S. The company was founded in 2016 by Guy Goldstein, Alon Huri and Nissim Tapiro, three entrepreneurs who had difficulty finding the proper coverages for their businesses.
"My co-founders and I started NEXT to make a difference in the small business community by providing a one-stop shop for all its insurance needs," says CEO Goldstein.
Lawrence says she was lured by the company's dedication to serving its customers, its entrepreneurial approach and its investment in tech innovations. The investments include using artificial intelligence and machine learning to better tailor coverage.
Goldstein says Lawrence is a crucial addition.
"We're incredibly lucky to have Jennifer as part of the team," he says. "She's passionate about our mission and her expertise in insurance and government policy provide unique set of skills that will help us continue to grow the company."
Tailored coverage
NEXT serves 420,000 small businesses with insurance lines such as general and professional liability, commercial property, workers' compensation, business owner's policies, liquor liability and insures tools and equipment. Its customers range from Amazon third-party sellers to construction workers, architects and engineers, cleaning services and retailers. NEXT sells policies directly online, through independent agents and via partners, Lawrence says.
It can be complex work, she says, with each policy needing to comply with the insurance departments in its state. On top of federal regulations, those requirements can be difficult to track and meet.
For instance, NEXT leverages data with AI and machine learning to customize its products and coverage. Its data analytics team reviews depersonalized aggregated data and existing policies to build algorithms that are applied to create more accurate policy quotes, speed up purchasing and handle claims more efficiently.
"We help set the risk tolerance and appetite," Lawrence says of working with the data analytics team. "We also work with the business units to talk about the risks they see and build in mitigations for those."
Sponsoring DEI
While Lawrence works with regulators on compliance matters including risk management and technology integration, she also mentors women colleagues and industry peers on finding career paths and skill set development for executive leadership roles.
Lawrence is a founding member of the Boston chapter of Chief, which was founded in New York City in 2019 by Carolyn Childers and Lindsay Kaplan. It's a private network of women in executive leadership roles developed to "support each other while creating talent and pipeline pools to help ensure diverse hiring," Lawrence says.
She says her work with Chief and in other diversity, equity and inclusion efforts is more sponsorship than mentorship. It goes beyond listening and encouraging women to helping them get leadership positions using her experience and network.
Lawrence says becoming a mother later in life has reshaped her outlook on the workplace. Raising her daughter has reaffirmed the value of a work-life balance through things like flex schedules and given her a new appreciation for time and project management.
Well advised
Lawrence isn't the only person to get career advice from famed news reporter and anchor Dan Rather. But as she served an internship at CBS, he suggested she go to law school "to learn how to think" before continuing studies in journalism.
She heeded his advice and after earning her bachelor's degree in English at Columbia University in 1993, Lawrence earned her J.D. from Boston University School of Law in 1997.
Lawrence's public sector experience began in the Massachusetts Office of Attorney General. She went in-house when she became chief legal officer for Capitol Consulting in 1999.
In 2004, she joined White Mountains, first as director of government affairs and assistant general counsel of one its subsidiary companies. Company founder and CEO Jack Byrne was instrumental in her personal and professional development.
"He was so innovative and forward thinking in the industry and he gave me opportunities before I knew I was ready for them," Lawrence says. "He gave me confidence—and he also told me 'don't screw it up.'"
Lawrence began practicing law in the insurance industry at One Beacon Insurance Group. She was general counsel and senior vice president and sat on its subsidiaries' boards of directors until 2008. She then became a managing partner at L Risk Consulting, helping clients navigate insurance, health care and real estate matters. While managing the firm, she also earned her MBA from Boston University's Questrom School of Business in 2011.
Paying it forward
In August 2012, Lawrence became assistant secretary of economic development and general counsel for the Commonwealth of Massachusetts Executive Office of Housing and Economic Development under Gov. Deval Patrick. There, she oversaw legal affairs for agencies including the Massachusetts Division of Insurance and the Division of Banks.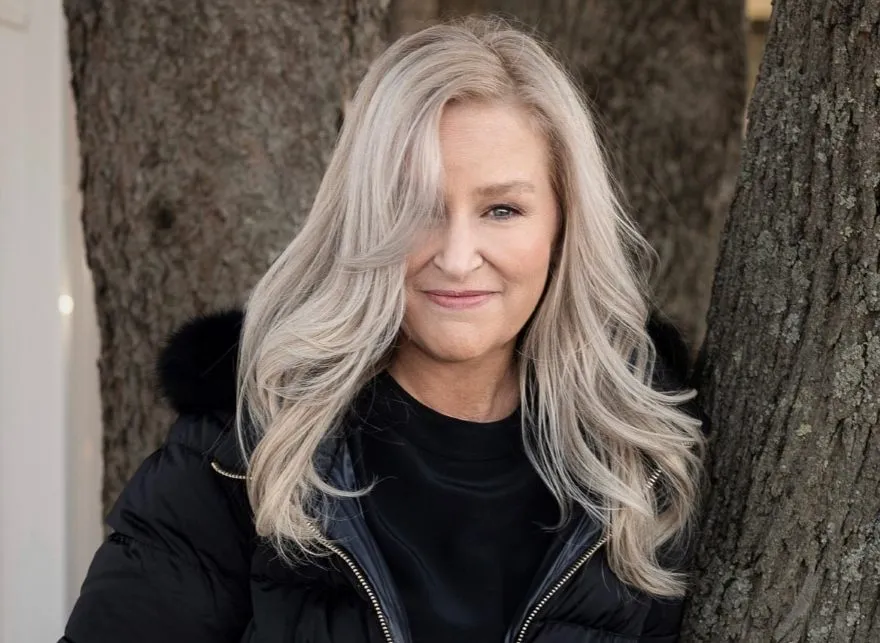 Lawrence helped review Massachusetts' regulations to see which ones were still applicable to changing business environments and practices. Patrick, the first Black governor in Massachusetts, also provided sage advice about DEI.
"He would often remind us, 'it doesn't matter if you're the first if there's no second or third,'" Lawrence recalls.
In 2015, she became senior vice president, general counsel and corporate secretary for the PURE Group of Insurance Companies. Before joining NEXT in March 2022, Lawrence was chief legal officer and corporate secretary for Noblr Car Insurance, which is owned by USAA.
"NEXT fits well in how I think about things and provides opportunities to give back," Lawrence says. "I've had strong, amazing people that believed in me and gave me chances to do things before I was seasoned. My goal is to do that for others, particularly for women."
View this feature in the Vanguard Winter I 2023 Edition here.
Showcase your feature on your website with a custom "As Featured in Vanguard" badge that links directly to your article!
Copy and paste this script into your page coding (ideally right before the closing