Jeremy Wilson – Fabletics and TechStyleOS
Equity is always in fashion for activewear lawyer
When Fabletics customers visit the brand online or in-store, they can expect to see models from a range of genders,   body sizes, races and skin tones. The activewear company, which aims to be the most inclusive in the industry, offers styles and sizes that work for all bodies.
Jeremy Wilson says he's helping the company be just as diverse and inclusive internally. The vice president of legal for Fabletics and TechstyleOS —the globally integrated operations and services provider behind the brand—has spent the past year working on growth, inclusion and people initiatives. TechStyleOS has a portfolio of brands including JustFab, FabKids, ShoeDazzle and Savage X Fenty.
Wilson says the company's newest brand, Yitty, exemplifies everything Fabletics stands for. Co-founded by the singer   Lizzo, Yitty is a shapewear line for bodies of all sizes, from 6X to XS, intentionally described in that order.
"We want to create pieces that make everyone look and feel their best," he says. "It's a key value in all our brands and we are so proud that Yitty truly embodies this."
As Fabletics continues to grow , Wilson says it's also investing more in its environmental, social and governance efforts by implementing policies and goals that reflect the company's values.
"We are inspired by a lot of the work organizations and communities have been doing over the last couple of years," he says. "The key is our longstanding focus on people."
Equitable retention
After joining Fabletics last year, Wilson began working on diversity, equity and inclusion efforts from a legal perspective with the understanding that there were ways to continuously improve. Earlier this year, he also began overseeing employment matters.
Working with Fabletics's people team, he's been focused on supporting initiatives to make employees feel valued and respected. This includes helping the diversity and inclusion team expand recruitment efforts of historically underrepresented groups,  engaging future leaders from different backgrounds and providing inclusivity and sensitivity trainings. Wilson also helped Fabletics expand its equity program so that all employees can participate in the growth of the company.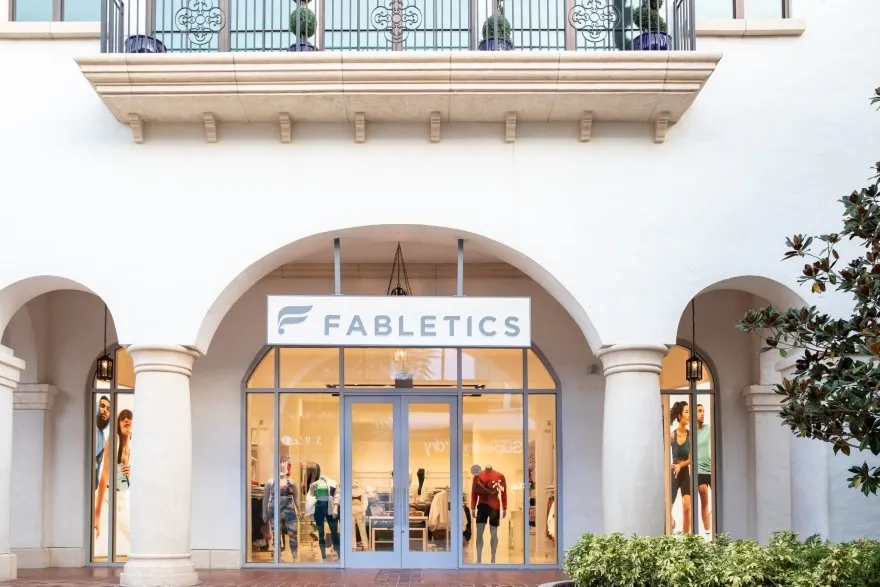 Wilson recently formed a partnership between Fabletics with the nonprofit Diversity Lab, and he and the legal department are participating in its Move the Needle program. As a mentor, he says the goal is to "disrupt the status quo in the legal profession and help change the trajectory of diverse attorneys in the legal field."
Along with employment matters, Wilson also leads privacy, compliance, and corporate teams . As the company continues to focus on growth and product innovation, he ensures it continues to focus on the customer experience and protecting customer information.
"While privacy matters are constantly evolving , they're ultimately about putting our customers and employees first, which is the company's number one priority," Wilson says.
Doing social good
Building the company's governance and compliance programs has   been a focus for Wilson and the legal team, with him collaborating with leaders in other departments to ensure they reflect Fabletics's people-first values.
Last year, he helped publish a human rights statement and policy that requires vendors and employees to follow Fabletics's guidelines around labor conditions, discrimination and material sourcing. It prohibits child labor, harassment  and unsafe working conditions.
"We believe that businesses can contribute to positive human rights impacts across their operations, supply chain and in the communities where we conduct business," Wilson says.
He also supports the company's efforts with its social compliance program, which includes guidelines and expectations for vendors for fair and ethical business practices.
"We inevitably come across things we want to improve,  but rather than ending partnerships when vendors don't meet our expectations , the company is constantly collaborating with vendors to improve," he says. "We believe we can have a positive impact in the communities where we do business."
Wilson also sits on the company's sustainability task force, which tracks the company's sustainability initiatives and ESG goals. He  works closely with departments throughout the company, including operations, supply and commercial teams, to align on progress and long-term strategy.
For staying up to speed on key ESG and commercial developments, Wilson and his team use Practical Law, a software platform from Thomson Reuters. The company provides a suite of legal technology products, such as contract templates, checklists and standardized forms. He and his team regularly use it for negotiating key terms in commercial agreements and cross-checking forms and process flows.
"It's a great tool that complements in house practice across many areas," Wilson says. "Our team uses it to get up to speed quickly in many diverse areas."
Well-rounded approach
Wilson, who joined Fabletics in May 2021, says he appreciates how his role ties legal and business together and allows him to draw on his varied background and interest in people and community.
He earned his bachelor's degree in cultural anthropology on a full scholarship at Stanford University, where he also attended its summer engineering academy. He then simultaneously obtained his JD and MBA from Northwestern University's Pritzker School of Law and its Kellogg School of Management, where he studied topics like social impact and leadership in addition to business and law.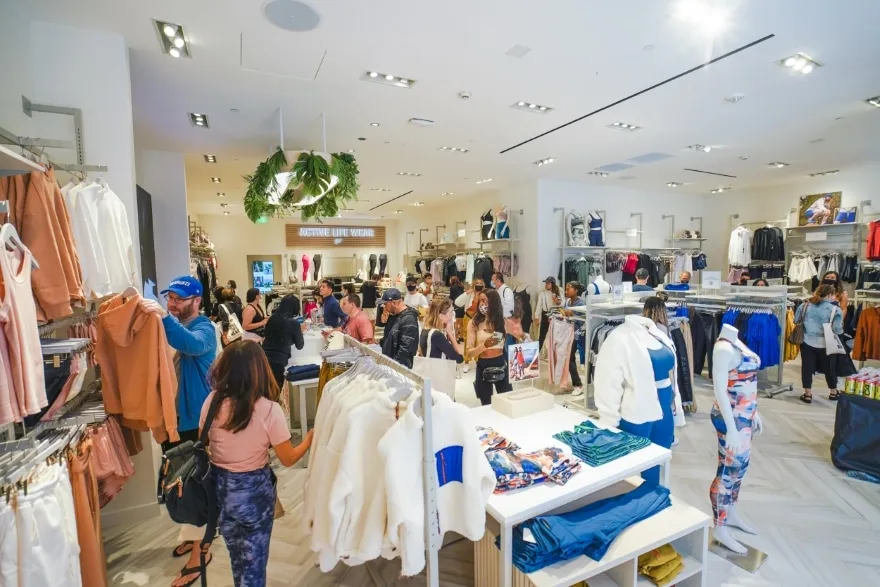 After starting his career in advising and consulting roles, Wilson spent a few years working at firms in Chicago—he also worked as a community organizer on the 2012 Obama campaign. While at Vedder Price and then Winston and Strawn, he focused on mergers and acquisitions, corporate finance, venture capital and private equity. In 2016, he went in house as director of legal at JLL, a Chicago-based real estate and technology services firm, for more than three years.
Wilson then spent almost two years at the entertainment company Activision Blizzard as a corporate and securities attorney. He made the move to Fabletics, he says, because he was drawn to the employee-friendly, inclusive culture and wanted to be part of a high-growth company.
"It's been an opportunity to work very broadly on many things I care about and I love that I get to build things in my role," he says. "I like that I get to help the company grow while also growing in my career."
View this feature in the Vanguard Winter I 2023 Edition here.
Showcase your feature on your website with a custom "As Featured in Vanguard" badge that links directly to your article!
Copy and paste this script into your page coding (ideally right before the closing