Joe Pinter – Wasserman
Wasserman agents provide players protection with paydays
As a child, Joe Pinter created memories with his father at the old Chicago Stadium, watching Chicago Blackhawks skate up and down the ice.
"It was a magical experience. It was Broadway on ice," he recalls.
Though his dreams of playing pro hockey never materialized, Pinter is doing the next best thing as a certified NHL Players' Association agent and vice president of legal and business affairs for Wasserman Hockey, which represents professional hockey players in leagues throughout North American and Europe.
Wasserman represents some of the world's top talent and highest-paid players, such as Connor McDavid and Auston Matthews—but there's more to the job than just securing clients lucrative contracts.
"Of course, we want to get our clients the best contract possible. But going above and beyond for each individual client is a major piece of the puzzle," Pinter says. "Our client-centric mindset is something that we work hard at to separate ourselves from the rest of the competition."
Experienced and understanding
Headquartered in Los Angeles, Wasserman is a sports marketing and talent management company working globally with professional athletes, coaches and broadcasters, as well as clients in arts and entertainment.
Wasserman's hockey division specializes in representing professional hockey players and advising amateurs. Its leadership often draws from their own experience. For instance, Executive Vice Presidents Jeff Jackson and Dave Gagner played more than 1,200 NHL games. Gagner and Executive Vice President Markus Lehto also played in the Winter Olympics.
"Hockey is our division's expertise. It's our world," Pinter says. "We have eyes on the game all over the world. We're constantly in tune with what is going on. We're truly passionate and love what we do."
Hockey players can enjoy long careers, but as Pinter notes, the average NHL career is fewer than five seasons. So, it is important that they surround themselves with advisors and agents who prioritize their interests.
"A big part of what we do is advising and representation. It's contract negotiations, endorsement deals, salary arbitration, but then it is much more, too," Pinter says. "Our clients know they can come to us at any time, day or night. We strive to service them and educate them in all areas of the game and in life in general."
Preparation and explanation
While some players are fortunate to have strong support, including from their parents and coaches, Pinter and his colleagues offer additional protection that goes beyond just contract negotiations. Wasserman helps clients move to team locations. It also assists and advises on all NHL collective bargaining issues and financial and legal issues.
"We use our experience and expertise so our players can be 100 percent focused on playing and achieving their dream," Pinter says. Many of Wasserman's clients are European players who need guidance adjusting to life in North America. Pinter assists them with immigration, legal, and tax issues.
"It's a lifestyle. We're all on call 24/7. We want to showcase what our agency stands for: its determination, its integrity, its resilience," he says. "We all look to return calls and texts immediately. It's what our clients deserve."
Wasserman and Pinter also assist and advise amateurs aspiring to become professional athletes. They prepare them for challenges and difficulties that they may face, as well as for fitness tests and interviews with the NHL.
Icing on the career
While he didn't play hockey, Pinter pursued a career in sports management from an early age. He attended Purdue University where he knew he could work with some of the biggest names in college athletics while earning a bachelor's degree in communication and media studies.
While at Purdue, Pinter enjoyed working with the university's sports information department. It put him courtside for basketball games and gave him access to elite athletes and national media outlets. He also built his skillset while interning for the Chicago Blackhawks for two seasons.
After graduating, Pinter worked as a graduate assistant in the athletic department while pursuing his master's in sports management from the University of Illinois at Urbana-Champaign.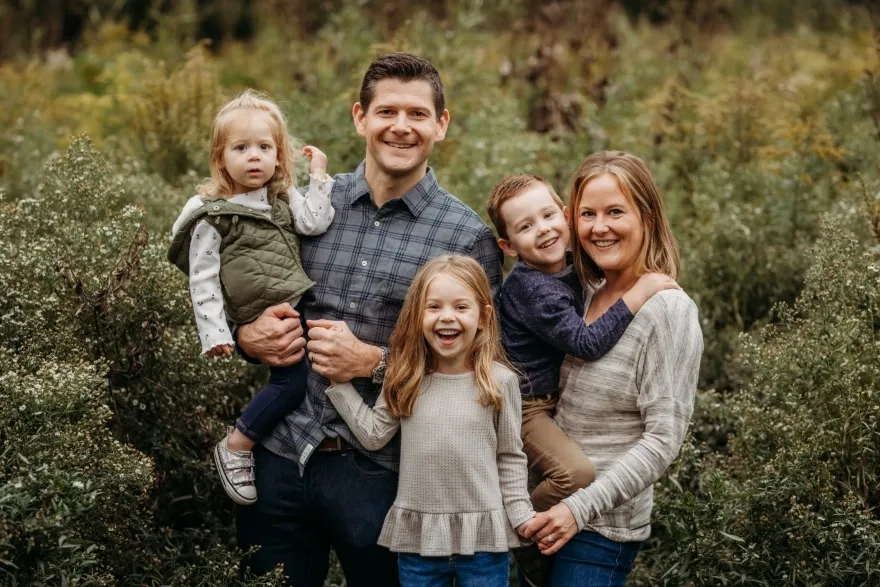 Pinter realized that a law degree was the next logical step in pursuing his dream of working in professional sports. He earned his J.D. from The John Marshall Law School (now University of Illinois-Chicago School of Law) in 2010.
While in law school, his connections with the Blackhawks steered him toward Acme World Sports, a sports agency representing professional hockey players. Pinter started as a part-time assistant in 2008 and was named director of business administration and client services manager in May 2009.
In August 2013, Pinter was made a partner and elevated to general counsel as well as director of business administration. In the summer of 2020, Acme was acquired by Wasserman. Pinter has celebrated Stanley Cup Championships on the ice, secured big contracts for clients, and has helped them buy their first cars and homes. He's even fixed flat tires in the dead of winter.
"It's the little things that go a long way with our clients," he says. "I am there for them no matter what, and they know that. That is what makes Wasserman stand out. That's what makes us the best."
View this feature in the Vanguard Spring I 2022 Edition here.
Showcase your feature on your website with a custom "As Featured in Vanguard" badge that links directly to your article!
Copy and paste this script into your page coding (ideally right before the closing