Josh Nicosia – Jamba Juice
Becoming a franchise player
If you ever find yourself in a Jamba Juice—and with over 900 worldwide locations and counting, that's hardly a far-fetched scenario—take a second to ponder how it all got there, from the employees and blenders behind the vibrantly colored counters to the crates of fresh fruit.
Now picture the paperwork needed for all those elements. The licensing agreements and franchising contracts, the real-estate deals and regulatory red tape. All to open a single store.
Final thought experiment: Imagine making all those factors fall into place 179 times in a single year.
Welcome to the world of Josh Nicosia, Jamba Juice's 39-year-old general counsel, who, in 2015, helped sell over 70 percent of Jamba Juice's company owned stores—without the aid of a single outside counsel.
"I don't think I've ever experienced a year that went by faster than that one," Nicosia recalls jokingly. "But what I love about franchise law is that you're not just working on legal issues; you're a business consultant right in the middle of everything."
Juiced up
In 2014, the year Nicosia joined Jamba Juice as director of legal affairs, the company was undergoing a strategic shift, transitioning from a 40 percent company-owned store model to one that was more franchise-based.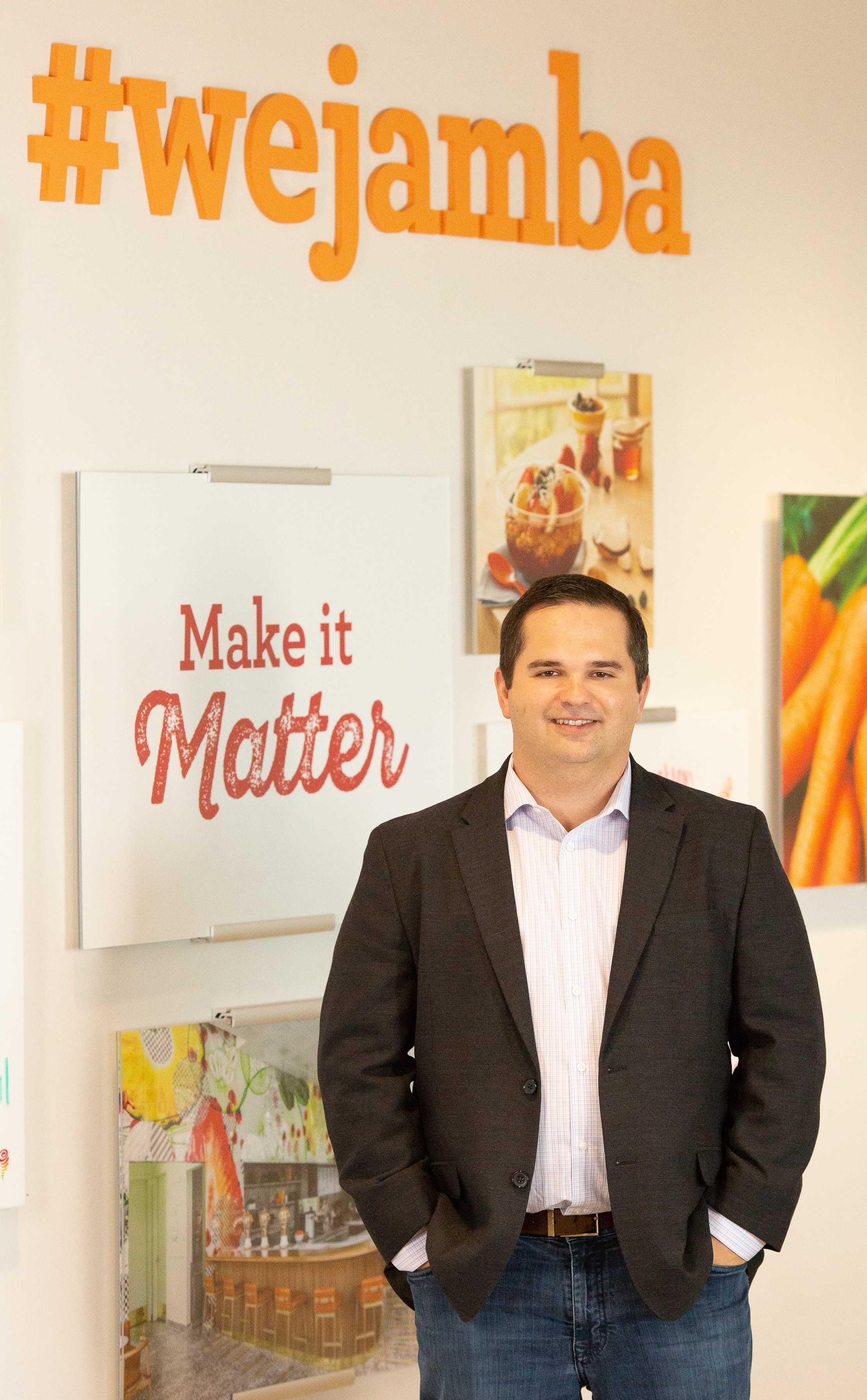 It was Nicosia's job to manage that program. Only, when a company decides to refranchise and sell its stores, it's not simply a matter of signing over a location and logo. There's legal legwork—lots of it—paired with a substantial amount of paperwork.
The first step involved working with the company's board on developing an overall franchise strategy. Here, Nicosia helped spearhead detailed valuation analyses of all Jamba Juice stores to determine which would be better served remaining under company control, and which should be sold.
Next, Nicosia prepared detailed portfolio presentations, designed to attract prospective owners to the benefits of franchise ownership.
"It was really important for us that our existing owners benefited from the growth of the brand," Nicosia explains. "There was a lot of outreach to franchise organizations in an effort to gauge interest on acquiring our company stores."
Then there was the paperwork. For each individual franchise, multiple contracts were needed, including all manner of lease agreements and municipal registrations. In one particularly memorable deal, involving Jamba Juice's largest franchisee, Nicosia had to draw up contracts for 75 stores, resulting in over 1,000 agreements—all part of a single purchase.
With only one paralegal aiding him, Nicosia knew automation would be paramount. To that end, he created a slew of new automated legal templates for things like franchise agreements, assignments and subleases. To date, 95 percent of Jamba Juice locations are franchise owned and operated.
Keeping the roots
The company's asset reallocation hasn't been the only big blip on Nicosia's radar. In early 2016, in the wake of the company's massive campaign to reenergize its franchise program, Jamba Juice decided to move its headquarters from California's San Francisco Bay area to Frisco, Texas.
Again, Nicosia was on the front lines. Once the company narrowed its search to the Lone Star State, Nicosia began looking for the ideal location. His mandate was twofold: to secure the best possible tax incentives for the company, and to find a place that could give Jamba Juice employees a high quality of life.
When Jamba Juice decided on the booming Dallas suburb, Nicosia worked closely with both the Frisco Economic Development Corporation and various state agencies to finalize the deal.
"We needed a place with great talent, but also somewhere that could make it easier to expand to the East Coast, which is one of our long-term goals," Nicosia explains. "It was a great fit all around and the Frisco community has been supportive and amazing to work with."
While he says it wasn't easy being the first executive-level employee to make the move—together with his wife and two young sons—Nicosia's personal and professional journey has, in many ways, been defined by the occasional relocation.
Franchise player
Soon after enrolling at Stonehill College in Massachusetts, Nicosia became enamored with environmental and political science. He chose to pursue a career in the legal field, focusing on land-use planning and development, earning both a master's and J.D. from the Vermont Law School in 2004.
Rather than join a private practice, Nicosia opted for the public sector, doing planning and zoning work for the town of Berlin, Vermont. Prompted by an opportunity to practice in-house for a commercial and residential developer, he joined the Montpelier developer Fecteau Commercial, where he specialized in permitting and other matters relating to Vermont's unique real estate and development regulations.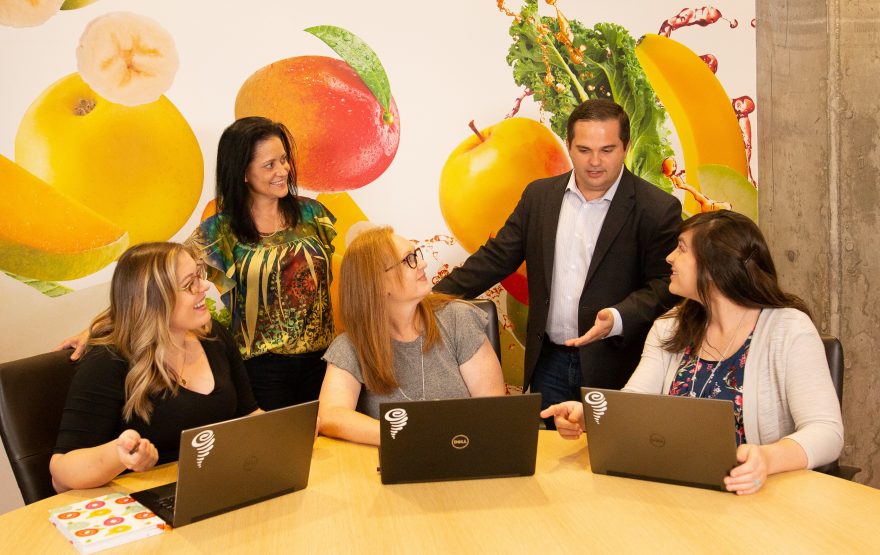 "I really fell in love with the management and business aspects of law," Nicosia recalls. "Having that experience on the municipal level helped prepare me for a lot of what I would see on the real-estate side—the regulations and interactions with municipal leaders."
In 2008, Nicosia got his first big break: a chance to join 1-800-Radiator, a company actively seeking to broaden its franchise footprint, and hire its first in-house counsel in Northern California. Over the next six years, Nicosia's title broadened to General Counsel and Corporate Secretary. He quickly cultivated an expertise in franchise law, working with well-known franchise litigators and practitioners in an effort to accelerate his growth.
By 2014, the company had more than 200 active franchises in the United States. Josh, meanwhile, was on the lookout for his next career opportunity. Not surprisingly, Nicosia's track record made the then 35-year-old's leap a seamless one. Later that year, he was tapped to lead the franchise efforts at the California-based Jamba Juice, a health and wellness brand specializing in smoothies, juices and bowls.
Having added vice president of development to his title, Nicosia is focusing more than ever on the development side, where he's helping lay the foundations for a new era of growth.
With more than half of Jamba Juice's 900-plus stores operating west of the Rocky Mountains, the company is seeking a more balanced U.S. presence—including the East Coast. To achieve that, Nicosia says, the company intends to ramp up openings to 100 or more new locations a year—all under Nicosia's leadership.
"We're not just growing the number of franchises; we're really expanding our company culture and mission, which is to inspire and simplify healthy living," Nicosia says. "Now it's about bringing that mission to the masses."
Showcase your feature on your website with a custom "As Featured in Vanguard" badge that links directly to your article!
Copy and paste this script into your page coding (ideally right before the closing