Josh Widoff – Black Creek Group
Getting something extra from extracurriculars
On most days you'll find Josh Widoff operating as a senior strategic advisor and head of legal matters at Denver-based Black Creek Group. During evenings you'll find him teaching at the University of Colorado Law School. And some early morning, he might be chairing a meeting of commissioners at Denver's Urban Renewal Authority.
For Widoff, it's something different every hour, and he likes it that way.
For the past 13 years, he's taken pride in working as chief legal officer for Black Creek Group, a real estate investment management firm headquartered in Colorado with six regional offices in the U.S.
A rewarding aspect of his work—and what he considers to be an element of his success—is the beneficial cross-pollination between his day job and outside interests. With success in developing investment solutions that span the risk spectrum, Widoff says he's happy to share his business and legal experiences with law students and his community—which inspires him in return.
"Tapping into a variety of experiences and perspectives, I can translate those into new ideas and solutions," he says.
Charting the course
Widoff's path to Black Creek began after he graduated from the University of Colorado Law School in 1995.
His first job was working at Brownstein Hyatt & Farber, an up-and-coming boutique real estate firm in Denver. In 12 years, he gained experience working on real estate transactions—from raising capital to acquiring assets—in the Real Estate and Business Practice Group, becoming an equity shareholder.
"I enjoyed helping clients find real estate investment solutions to achieve their goals," Widoff says.
His work as outside counsel for Black Creek got him noticed, and the company brought him in-house in 2007. "They saw a good fit and wanted to bring in an entrepreneurial spirit to help get things done," he says.
Since its founding in 1993, Black Creek has bought or built more than $22 billion in investment properties, comprised of more than 1,500 industrial, multifamily, office and retail properties.
The company stands out because it's a hands-on real estate owner, Widoff explains. It does everything from raising capital to finding acquisitions, developing buildings, leasing and managing the properties. It also sells assets when appropriate. Widoff is there every step of the way.
In its model, the firm acquires properties and manages them. In some instances, it sells them.
"I've been involved in many of those transactions and it's fun to strategically think through the best way to provide investors with a positive outcome," he says.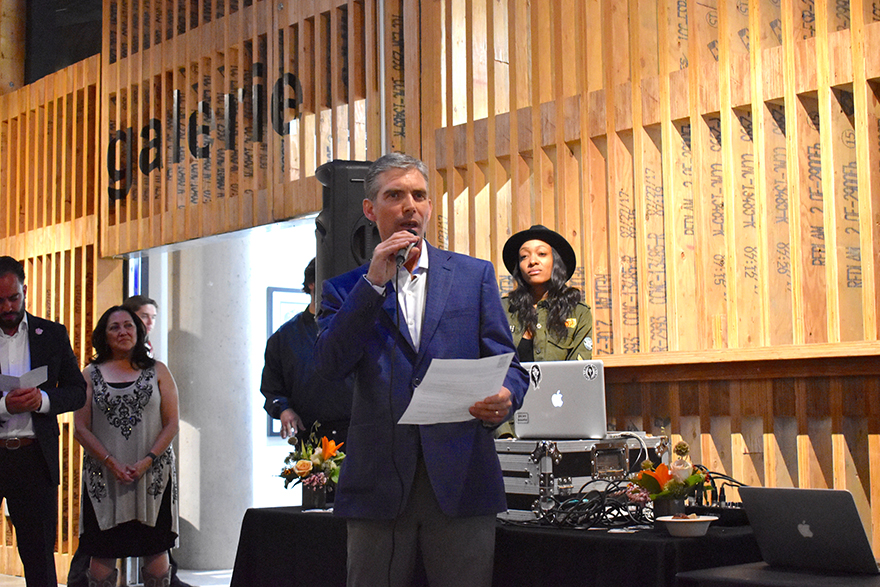 One such example occurred in January 2020, when Black Creek's sponsored investment fund—Industrial Property Trust—sold its wholly owned real estate assets to affiliates of Prologis Inc. in a $4 billion sale. During the first nine months of 2020, the firm continued to execute on its strategy—raising $1.3 billion in capital, acquiring 6.4 million square feet of property across the United States, and leasing 5.8 million square feet in the industrial, office and retail sectors, Widoff explains.
Additionally, the firm remains "an active industrial developer" with 6 million square feet under construction as of September 30, 2020.
"Black Creek takes a hands-on approach to management of real estate," Widoff says. "Using a decentralized model and keeping tabs on our assets helps us stay in sync with anything that might affect our local markets."
Let's talk strategy
Managing 67 million square feet in 29 markets, Widoff sees a continued demand for commercial real estate, especially for industrial warehouse space to support growing e-commerce demands.
"We are seeing amazing demand for the asset class right now," he notes.
In his role, Widoff works with colleagues from across the firm to develop products and investment strategies, then coordinates with the team to bring them into the market.
"It's all about creating a positive investor experience," Widoff says. "In the investment management space, an important way to attract capital is by demonstrating success with a proven track record."
Community connection
Widoff says his first job at Brownstein not only gave him gave him vital experience in real estate, but also encouraged him to get involved with community projects outside of work.
Over the years, that's translated into participation on the boards of charitable organizations and working as co-chair and treasurer on Denver Mayor Michael Hancock's campaigns. In 2012, Hancock appointed him as a commissioner for the Denver Urban Renewal Authority, where Widoff supported the latest redevelopment projects, including new construction at the former site of St. Anthony's hospital at Sloan's Lake.
"It's a great complement to my skill set, bringing together public resources with private development for the greater good," he says.
Another rewarding experience for him has been working as an adjunct law professor for the past five years at his alma mater. There, he shares his knowledge of real estate transactions and finance with the next crop of legal scholars.
His experience at Black Creek has given him a lot of potential subject matter to draw from: overseeing its legal department, compliance and internal audit, and tapping into an emerging trend of evaluating business metrics in legal operations to review how a firm's resources are spent.
"Teaching motivates you to refresh yourself and stay current on topics and allows you to learn new things about the craft. I enjoy passing along what I've learned to students," Widoff says.
He says that a greater benefit of his community involvement is that he's found each experience outside of work reinvigorates him for what he does within his job.
"Finding ways to learn and grow has always been my goal," says Widoff. "My focus at Black Creek is figuring out how to add value to this talented team and to help create solutions others may have overlooked to help achieve greater results. It is through my various experiences I am able to gain insight and connect the dots."
Showcase your feature on your website with a custom "As Featured in Vanguard" badge that links directly to your article!
Copy and paste this script into your page coding (ideally right before the closing