Justin Zamparelli – Vineyard Vines
Vineyard Vines GC helps create lifestyles
Justin Zamparelli has seen the Run for the Roses in Louisville, Kentucky, and the race for the America's Cup in the waters off Bermuda. 
While it's true he has an enthusiastic spirit when it comes to sports, attending two of the most venerable sporting events in the world (which are 150 years old and 172 years old, respectively) was all in the line of duty.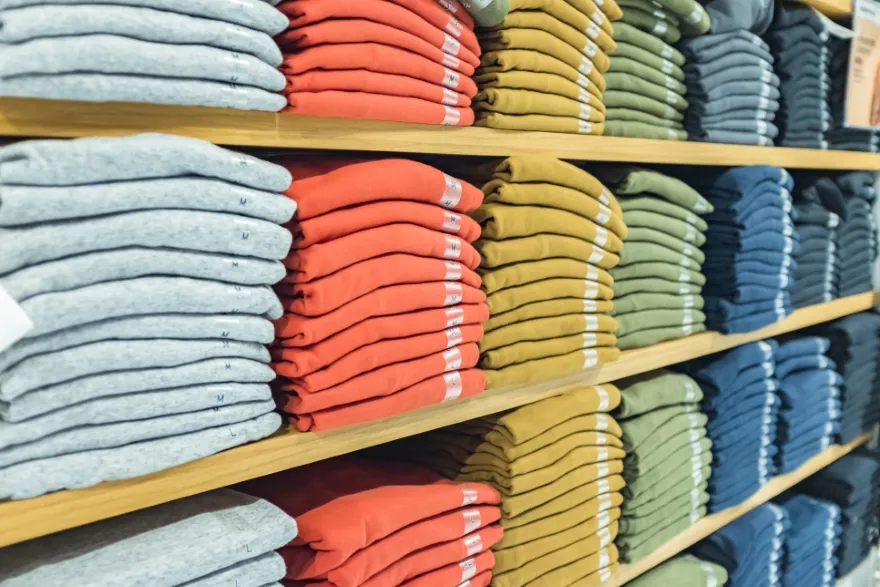 Or mostly in the line of duty as Zamparelli, the general counsel for Vineyard Vines, makers of apparel for all ages and genders, also created the company's partnerships for the Kentucky Derby and America's Cup—as well as for the NFL and Major League Baseball. 
Of course, it's not all fun and games for Zamparelli, who manages legal affairs ranging from licensing agreements to lease management for the company's stores, vendor agreements for the retailers Vineyard Vines partners with and compliance with data privacy regulations on the website. He also oversaw human resources during the COVID-19 pandemic. 
"I'm someone who likes being part of something that's bigger than me," Zamparelli says. "I like the breadth of the legal experience that Vineyard Vines has and continues to provide me, and I like supporting our 'every day should feel this good' culture and values." 
From neck ties to the NFL
Vineyard Vines, which is headquartered in Stamford, Connecticut, has come a long way since founding brothers Shep and Ian Murray began selling neckties from backpacks and the trunk of a car on Martha's Vineyard, beginning on July 4, 1998. 
As the company celebrates its 25th anniversary, it has more than 120 stores in the U.S. and one in Bermuda, as its leisure apparel, swimsuits and accessories for men, women and children are sold by retailers including Nordstrom, Bloomingdales and Belk, and local stores—even country clubs, Zamparelli says. 
Vineyard Vines also celebrates its brand and ubiquitous pink whale logo with customer profiles and insider guides to locations including coastal Maine and Charleston, South Carolina, on its website. 
He'll celebrate his 10th anniversary at Vineyard Vines in 2024, but Zamparelli's connections with the company run deeper than a decade. He and co-founder Shep Murray were fraternity brothers at Lafayette College, and he also provided the brothers with legal advice when he was in private practice. 
Promoting Vineyard Vines as a lifestyle choice as well as an apparel brand is crucial to the company's success, he says, and a driving force behind developing the sponsorship agreements. However, Zamparelli says reaching those agreements isn't a transactional process—it needs to benefit both parties. 
At the same time, becoming the official style of the Kentucky Derby, sponsoring the Premier Lacrosse League, the 2017 America's Cup races in Bermuda or the NFL requires creating different agreements to help convey the same image. 
The sponsorships have endured, too, more than a decade with the Kentucky Derby and closing in on 10 years with the NFL and MLB. 
"It's not a zero-sum game, it's a long-term partnership," Zamparelli says. "It's an awesome opportunity, but everyone has to make sure their rights are protected." 
People are the investment
Zamparelli has also managed the legal details for Vineyard Vines' community and charitable sponsorships and initiatives. For instance, the company works with Massachusetts General Hospital to produce the Wicked Strong collection of T-shirts that celebrate the Boston Marathon as 30 percent of sales proceeds fund children's cancer research. 
When the COVID-19 pandemic closed schools in 2020, Zamparelli and the HR team he then led created a virtual graduation party for 12 students as the company introduced Class of 2020 products and offered them to students and teachers at a 50 percent discount. Contest winners attended a Zoom party hosted by the Murray brothers. 
Zamparelli vetted the rules for the contest as well as one offering graduating students the chance to win a wardrobe of company products.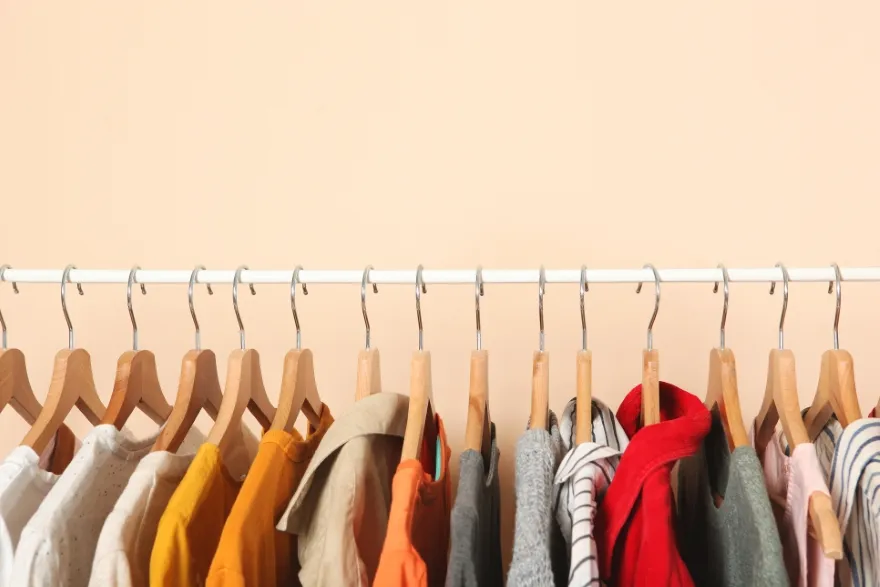 The pandemic also served to reinforce Vineyard Vines' people first approach to its operations, he says. From the outset, Shep and Ian Murray decided not to lay off employees although stores did have to close. 
Zamparelli helped ensure the company complied with the health and safety guidelines and employees who could work remotely did so. He says the Vineyard Vines distribution center, operated by a third party, also remained open. In Connecticut, he worked to get the company enrolled in Shared Work CT, the state's pandemic relief program, to help provide financial assistance for employees who had their hours or compensation reduced. 
"We saw the pandemic as an opportunity to make a long-term investment in our people," Zamparelli says. "We've learned to work in much more flexible ways and people are still adapting, but we have shown we can be more flexible and resilient." 
Aligning his career
Vineyard Vines isn't the only family-owned business Zamparelli counseled when he was in private practice—it's a niche he always enjoyed, he says. 
He's also carrying on a family tradition as his father was an attorney and Justin knew he had a requisite skill set. 
"I was always a kid who asked a lot of questions," he jokes. 
He also had a strong interest in business and earned his bachelor's degree in economics and business from Lafayette in 1996. Zamparelli continued on to Cornell Law School, earning his J.D. in 1999. After graduating, he joined the New York City law firm of Cleary, Gottleib Steen & Hamilton. In June 2003, he became a partner practicing corporate law at the Philadelphia office of Withers Bergman LLP. 
As noted, part of Zamparelli's work in private practice was counseling Ian and Shep Murray, and they eventually sought his advice on who and how they could add as inside counsel. At a lunch meeting in Stamford, they offered him the job. 
Zamparelli, his wife and three young children moved north, and he's never looked back. Outside the office, he's enjoyed coaching his sons' soccer teams, and he and his wife also run marathons together, including the New York Marathon this coming November. 
"I'm good at seeing the field and I pride myself on synthesizing information for the good of the company and internal and external customers," Zamparelli says. "You can never be pigeonholed in legal points, you have to consider the business points and I enjoy aligning the business perspective and risk." 
View this feature in the Vanguard Fall II 2023 Edition here.
Showcase your feature on your website with a custom "As Featured in Vanguard" badge that links directly to your article!
Copy and paste this script into your page coding (ideally right before the closing