Kevin P. Mullally – Gaming Laboratories International
Keeping all hands above the table
Responsible gaming is not an oxymoron
So reminds Kevin P. Mullally, vice president of government affairs and general counsel for a global company that won't just echo that sentiment, but backs it up with the means to better the odds of everyone playing fairly and responsibly.
Gaming Laboratories International provides an array of high-tech testing, certification and consulting services for the agencies that oversee gaming and lottery activities at home and abroad, as well as the online games that are modernizing the delivery channels for gaming content globally.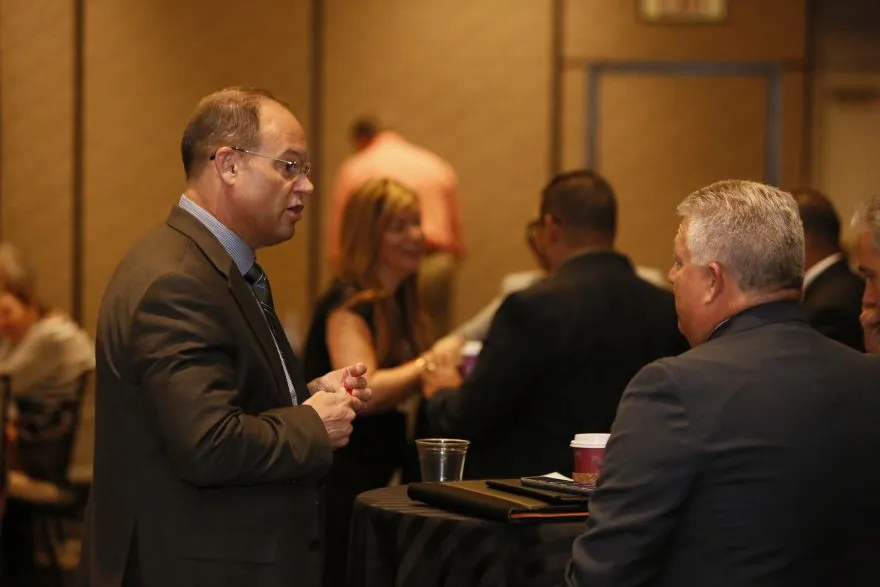 In 2006, when GLI needed to establish a legal department, Mullally was just the man to fill the role. The University of Missouri-Columbia law grad had assembled an impressive resume as chief counsel to the late state Sen. Harry Wiggins, where he helped write the Show Me State's gambling laws in the early 1990s. He would later be called upon to be part of the team implementing the law by serving as deputy, and then executive director, of the state's Gaming Commission.
One of his landmark achievements involved helping Missouri's problem gamblers stay out of casinos—a measure that most other states have since replicated—many with Mullally's guidance.
Using science to help regulators
"The regulatory agencies are our clients, and the casinos and manufacturers are our customers," Mullally tells Vanguard.
For nearly 30 years, GLI has served the gaming and lottery industries,  and now operates in more than 475 global gaming jurisdictions, with offices on six continents.
The stakes are only rising, Mullally says, sharing an anecdote about how it wasn't that long ago when a prime concern of casinos was that a cheater could beat a slot machine with a shaved token or other street crime tactics.
But even in those rare incidents, the loss was limited to the contents in one machine. Nowadays, with slots networked, the risk profile has changed. Break into the network and the damage that the cheater can do increases exponentially.
Only that's not likely to happen when GLI's services are called upon. With 20 labs worldwide, the company maintains dream teams of mathematicians, engineers and specialized professionals who can vouch for a gaming device being compliant with whatever may be the region's regulations.
Other GLI services include audits and inspections of accounting systems, gaming floors and lotteries, as well as communications and advance-funds transfer testing, network security services, kiosk inspections, verification of bonusing features, software testing, iGaming testing and assessment, forensics, professional training and education,  and governance, risk and compliance.
And that last item, Mullally says, will always be a moving target. Case in point: the growing popularity of online betting.
Understanding new technology
Explaining gaming industry technology in the context of public policy is a key part of Mullally's job. "Misconceptions abound when it comes to the gaming industry," he observes, "It was one of the first things I noticed when I began learning the industry."
Perhaps the best current example relates to online gaming. Many public officials view this as a new form of gambling or an "expansion," while Mullally counters that no other industry's online presence has been viewed in this way.
"It is a delivery channel, not a new product. No one looked at online banking, securities or insurance as an 'expansion' of those industries," Mullally explains. "These are highly regulated industries who naturally modernized their delivery channels. There is no reason licensed gaming operators should not be allowed to do the same things."
More importantly, online gambling brings important protections for consumers that are not available in the current retail market.
"If you walk into a casino or a lottery retailer, they do not know who you are, where you are from, the origin of your money or where it will go if you win," Mullally explains. "The vendor has no knowledge of your gambling history—these transactions are generally in cash and require no identification unless they suspect you are underage.
"Conversely, put that transaction online. I know exactly who you are, your location, your age, origin of your money and where it will be paid and your complete gambling history. I can now offer you tools to limit the amount of time you want to play or money you want to wager in any given period and you will have a complete record of all your activity. It offers a much more robust consumer protection environment."
Landmark Self-Exclusion Program
And Mullally helped lay the groundwork for protecting gamblers who don't know when to say when. In 1997, he drafted Missouri's voluntary self-exclusion law, the first of its kind in the U.S., allowing people to acknowledge that they had a problem with gambling and ban themselves from casinos. Extensive academic research shows that self-exclusion works better than other attempts to control a problem gambler, he says.
Casinos must remove self-excluders from their marketing lists. No more free steaks and discounts on rooms. No more credit, no more checks cashed, no more VIP invites to concerts, events and parties.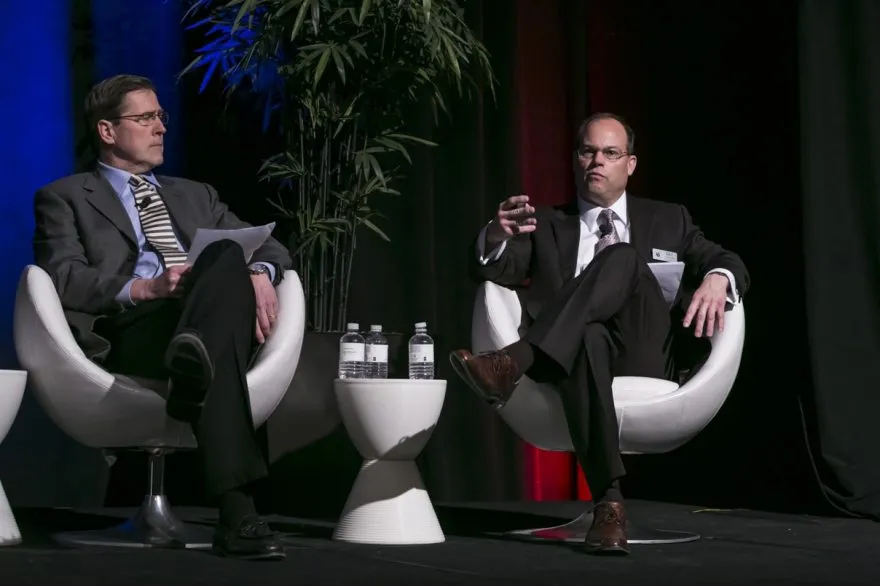 And no point in winning big even if that person backslides—a very real possibility—and enters the joint unnoticed.
"Win anything over $1,200 at the tables or the slots, and the casino must follow IRS rules requiring the patron to produce identification," Mullally reminds. "It has proven to be an effective deterrent because it removes the prospect of the 'big win for self-excluders.'"
In addition, the casino doesn't keep such jackpots—in nearly all states, the money is transferred to a fund to support treatment and prevention for problem gambling.
But the best part, according to Mullally, is that self-exclusion treats the underlying cause. Other remedies, such as time limits, may do more harm than good, as a losing gambler is likely to raise the stakes or play faster if a deadline is pending.
"Time limits imposed by governments may only exacerbate an impulse-control disorder," he explains. "And, make no mistake, this is a mental-health issue. Our goal should be better mental health and not trying to fight the losing battle of micro-managing an individual's behavior by brute force."
Proud of the Team
A sports fan, Mullally quotes a line that has been attributed to both Joe Paterno and 1980 Olympic hockey team coach Herb Brooks: "Play for the name on the front of the jersey, not the one on the back."
"That is what I love about GLI," he says. "We have a lot of talented people here who focus on the brand and being the very, very best in the world at what we do—without question."
Mullally is particularly proud of his legal team in New Jersey, led by Chief Corporate Counsel Angela Koutsouris, who is supported by three paralegals, licensing staff, a due diligence administrator and professional staff. "They do an incredible job every day, which allows me the ability to travel to meet with our clients and public officials around the world," Mullally says.
Most of all, he's grateful to GLI President and CEO James Maida and co-founder Paul Magno for bringing him aboard 12 years ago. Mullally and Maida have known each other since the latter served as the expert witness on the bill creating the Missouri Gaming Commission in 1993.
It's like the tide
It's never mundane, Mullally says of the gaming industry. There are always new waves of technology and challenges.
"I like the constant evolution of the issues I get to deal with," he says. "It's like the tide. Whenever you think you have everything worked out, a wave of new technology or risk-control issues emerges, and you have to dig in and figure it out."
As someone whose roots are in protecting consumers and doing what is in the public's interest, it is not surprising that Mullally would end up at GLI. For those who enjoy gambling as entertainment, they at least know the odds aren't stacked unduly against them if GLI has tested and certified the gaming device.
Showcase your feature on your website with a custom "As Featured in Vanguard" badge that links directly to your article!
Copy and paste this script into your page coding (ideally right before the closing