Kimberlee (Kim) Bogen – EIS
Delivering insurance, your way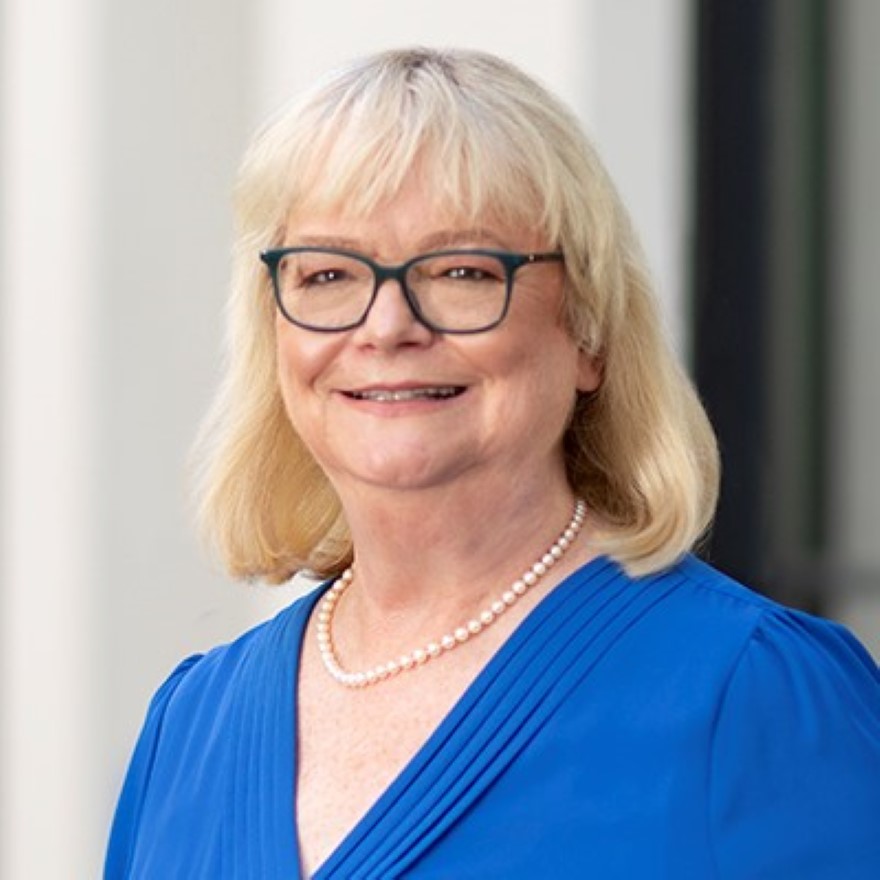 Processing reams of paper is no longer the norm when it comes to selling and servicing insurance policies. Call it a new paperless age, given the global acceptance and availability of communication technologies.
Insurance companies are increasingly offering a more sophisticated customer experience with the latest digital technologies available to agents, brokers, employers and consumers. It's a welcome change for Kim Bogen, general counsel of San Francisco-based EIS. With her love of technology and the law, she's helped transform a "larger-than-average startup" into a global provider of software, SaaS and other technology products to some of the world's largest insurers.
The key to this growth was a focus on answering a simple question: How can we do things better? Applied to internal operations, the answers, Bogen explains, were derived from the insights of insurers and customers, as well as legal and business operations.
"One of my work goals was always to be 'impactful,'" Bogen notes. "Whether it's developing a contract or protecting intellectual property (IP), mitigating risk, assessing exposure or defining success, the important thing is for legal to meet the business objective and have people understand and embrace the result."
Evolution and adaptation
Bogen came to the party having worked for big public companies with lots of rules—a skill set she was able to share at what would later become EIS. But first, she would work for the predecessor of EIS that had businesses operations in multiple industries such as insurance, media, finance and technology.
"Coming from a public company to something unstructured kept things interesting," she says. "As my role expanded from that of a contract manager to more of a counselor, people began to see that we could create a competitive advantage in both the legal and business side by shifting from a reactive mindset to a proactive one and by focusing on the needs of a specific market."
Along the way, Bogen was involved as a business partner while meeting the legal needs of both the company and its employees—lawyers now play a larger role in business decisions and planning.
"That's a departure from how things were done before," she explains. "Lawyers used to be more of a legal facilitator without responsibility for the bottom line. Times have changed."
By 2008, Bogen was providing legal services to a private equity company, managing the legal needs of its portfolio companies. Through her roles as senior vice president of business and legal affairs—and later general counsel—she became responsible for organizing business assets contributed to the fund into separate companies which were eventually spun off. One was EIS.
"I couldn't ask for a more challenging situation," Bogen says.
Digitizing insurance for the modern age
Bogen joined EIS in 2013 at a time when the company and the insurance industry were faced with an enormous amount of change. For insurers, the challenge was how to meet customers' expectations when buying insurance online and via mobile. For EIS, it was a matter of refining its products to deliver quotes, open policies, manage claims from any digital device and leverage cloud computing.
"Our goal was to make it as easy as possible," Bogen explains. "It's all about adapting to the ways customers like to interact—whether it's by phone or online."
Now EIS has evolved to deliver and support digital insurance models and usage-based insurance. Its technology can be used by insurers in all lines of business—from property and casualty insurance to individual and group benefits, life, health, annuities and more.
The journey begins
As it expands globally, EIS has operations in the U.S., Canada, Ireland, France, Latvia, Lithuania, Belarus, Ukraine, China, Australia and New Zealand. But for Bogen, the location she loves best and calls home is the Bay Area in California.
Growing up on the East Coast, she earned her degree in English from Smith College in Massachusetts and her JD from St. John's University School of Law in New York. Early in her career, Bogen gathered experience working at a New York firm that helped to develop and monetize the first wave of Israeli technology. There, she focused on litigation, but always insisted that litigators be involved in corporate,   M&A and commercial matters.
"What better way to ensure a deal would be as bullet-proof as possible than to use litigators who get called in when deals go wrong and who are conditioned to look for problems," she says.
But as interesting as NY law firm work was, the West Coast was calling.
Her opportunity to move came in 1988 when she accepted a position as deputy general counsel and later president at AT&E Corporation in San Francisco, a public company developing a wristwatch pager. There, she focused on corporate matters, the company eventually selling its technology to Seiko Telecommunications in 1993.
When the dust settled, she became a partner at Bogen Associates International in1995, helping startup companies in the digital media space with financing and funding, in part, through its proprietary product, "Company-in-a-Box." The firm also assisted offshore companies to establish and build their operations in the United States.
"The big challenge was developing funding proposals for companies that were in an early stage of development," she says. "These companies needed to have a legal and business infrastructure—a "look-and-feel"—demonstrating a readiness for outside funding."
Returning to work in-house as general counsel for BackWeb Technologies in 2001, she eventually reconnected with EIS through mutual colleagues.
"Finding my way to EIS was the culmination of all these experiences," she says.
Her holistic approach to the delivery of legal services has found a home. With a diverse group of talented people, she now engages with a variety of commercial and corporate projects while also guiding security, compliance and privacy issues, intellectual property protection and assisting product launches.
"I'm like a general practitioner of medicine, staying in tune with so many different things," Bogen explains. "It keeps my work exciting and interesting."
Showcase your feature on your website with a custom "As Featured in Vanguard" badge that links directly to your article!
Copy and paste this script into your page coding (ideally right before the closing