Kimberly Pryor – JBS USA Food Co.
It's a long way from pasture to plate, says JBS USA GC
It seems easy enough to sit down for a cheeseburger, whether at home, in a favorite brew pub or from a fast food place right down the street.
Kimberly Pryor begs to differ, and as general counsel for JBS USA Food Co., she ought to know.
Whether complying with state and federal regulations governing meat production and processing (as well as those for plant-based protein foods), setting up JBS retail stores, or ensuring employees are safe on the job, there's more than meets the eye in bringing home the bacon.
And because JBS strives to keep its operations sustainable and its processing humane—above and beyond industry standards—Pryor says it's quite common for consumers to be unaware of how far it can be from pasture to plate.
"People usually don't understand how food makes it to their table—it's a very complex process," Pryor says. "The average consumer doesn't appreciate the amount of work involved in producing their food."
Sustainable production
JBS was founded in 1953 by butcher José Batista Sobrinho, who opened a small shop in the city of Anápolis in west central Brazil. In 1968, the company bought its first meat packing plant, also in Brazil.
Over the next 40 years, JBS' growth in South America continued apace, punctuated by the 2007 acquisition of Swift & Co.—a deal that brought JBS to the U.S. for the first time.
Entering the poultry business with its acquisition of a controlling share of Pilgrim's Pride Corp in 2009, JBS became one of the world's leading food companies. Today, it has more than 60 facilities in the U.S. alone.
Animal health and well-being is an important focus area for both the company and Pryor. The legal team collaborates with animal welfare and quality assurance experts, along with veterinarians, to ensure the company's strict animal welfare standards are being met and to hold accountable those who don't follow the guidelines.
The company also requires its suppliers—from family farms and ranches to the manufacturers of equipment used at processing facilities—to comply with a supplier code of conduct that Pryor helped draft and implement.
Additionally, JBS USA strives to operate sustainably, and Pryor works closely with company sustainability teams to contract with partners, ensuring projects are completed in line with the company's objectives and sustainability goals.
For example, JBA USA is using biogas and solar to help power its facilities. One of Pilgrim's poultry facilities sources 100 percent renewable energy, and the company reduced electricity use by 17 percent and water use by 10 percent, according to its 2020 sustainability report.
New protein sources
Introducing Planterra plant-based protein products in patties and ground mixes enables JBS USA to enter a growing market. But the differences between producing meat products and the plant-based, high-protein foods also affect Pryor's work.
As Pryor notes, JBS USA meat production is regulated by the U.S. Department of Agriculture. In fact, USDA monitoring personnel work on-site at the processing plants to ensure compliance.
However, Planterra Foods' products are regulated by the U.S. Food and Drug Administration, presenting Pryor with a new realm of regulatory and labeling requirements. Unlike the USDA, FDA staff are not on hand to monitor production, she adds.
JBS USA's retail expansion—selling frozen meat products at stores in the Southeast—builds on the success of similar stores in Brazil. But the site selection, retail leasing and compliance with local and state labor and employment rules, as well as health codes for the stores, provide yet another full platter for Pryor and her team.
But while the expansion has added to her workload, growing the retail business is crucial to creating greater brand awareness, she adds. The hope being that consumer response is strong enough to warrant expansion to other regions in the U.S.
Filling her plate
In many ways, it's the legal multitaskiing that Pryor enjoys most.
Born and raised in Massachusetts near the New Hampshire border, Pryor earned bachelor's degrees in the classics and political science from St. Michael's College in Colchester, Vermont, then headed west to the University of Colorado School of Law.
"I got into law because I love solving puzzles," she says.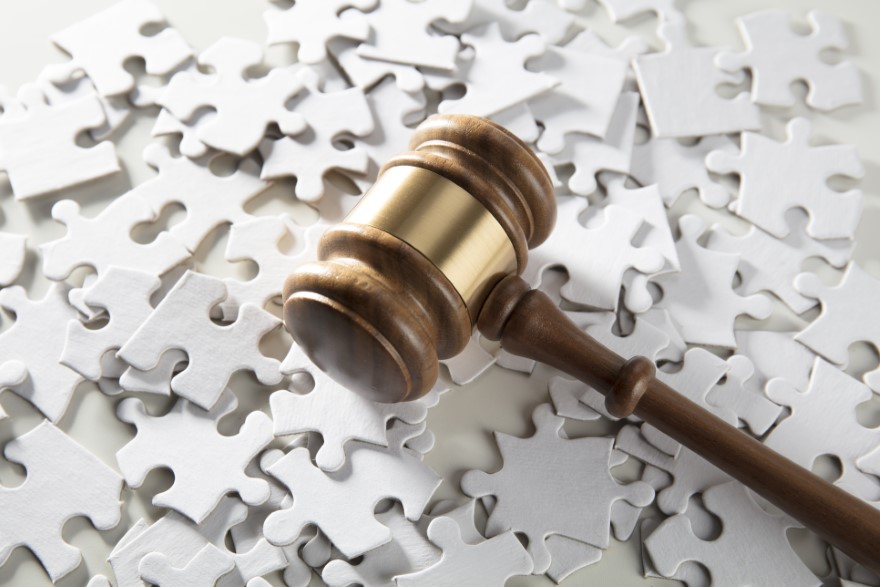 While earning her JD, she worked for the firm of Berg Hill Greenleaf Ruscitti LLP in Boulder. After graduating in 2010, she became an associate attorney.
She learned of an opportunity at JBS through people she knew at the company and was immediately intrigued by the variety of legal work she'd encounter by coming in-house.
In June 2013, Pryor joined JBS, first as an associate counsel. She was named corporate counsel in January 2016 and then senior corporate counsel in August 2018.
In February 2020, she was promoted to general counsel.
Pryor and her husband, an equine veterinarian, have made a home in Colorado and are raising two children while enjoying an outdoor lifestyle. Pryor also enjoys running and a round of golf—when she can find time to tee up.
At JBS USA, where the legal team is small and the tasks at hand are large, Pryor enjoys the diversity of work to be done every day and how she's come to learn the complexities of the industry.
But her success is not just measured by how much she's learned and can take on—her approach is crucial when helping guide business strategies and growth.
"I love being part of this company because every day I get to work with outstanding and dedicated people," Pryor says. "Being successful here is all about building strong relationships and making sure people find you approachable, trustworthy and capable."
Showcase your feature on your website with a custom "As Featured in Vanguard" badge that links directly to your article!
Copy and paste this script into your page coding (ideally right before the closing