Larry Samuelson – Dotmatics
CLO integrates as Dotmatics innovates
Within the first year of the COVID-19 pandemic, many news stories were focused on death tolls, mask mandates and new variants. Much attention was also given to the development of vaccines. How were they being created? What was in them? And, maybe most importantly, would they work?
"The onset of COVID highlighted the need for rapid acceleration of scientific research and collaboration to produce faster, more successful breakthroughs," Larry Samuelson says.
He's the chief legal officer of Dotmatics, which creates research and development software that helps scientists do just this. For example, scientists working on life-saving discoveries often struggle with data stuck in silos and use dozens of apps and tools, and sometimes even paper or spreadsheets. According to Samuelson, that slows down drug discovery and creates the risk of bad data.
The aim of Dotmatics is to help scientists work faster and with more accuracy, and its tools are used by more than 2 million scientists globally. The company, which is financially backed by Insight Partners and was rebranded as Dotmatics in May 2022, is comprised of 11 companies that have been acquired during the past four years.
"Our goal is to build out a full platform solution for our clients, a true one-stop-shop," Samuelson says. "To do that, we need the fundamental internal platform necessary to support that experimentation and communication, and the future growth we anticipate."
Better together
Samuelson, who was hired in April 2022, says the company needed a more formal legal department as it grew. As chief legal officer, he inherited a team of four from one of the acquisitions and is training it to support the legal operations of the entire company.
"I want to build a legal department that's acutely customer centric," he says. "Our customers' opinions regarding our capability to execute is our reality."
Being customer-centric is one of Dotmatics' values, as are being science driven and having a "better together" mentality. This means partnering with internal departments and integrating the 11 companies, which is ongoing as of January, Samuelson says.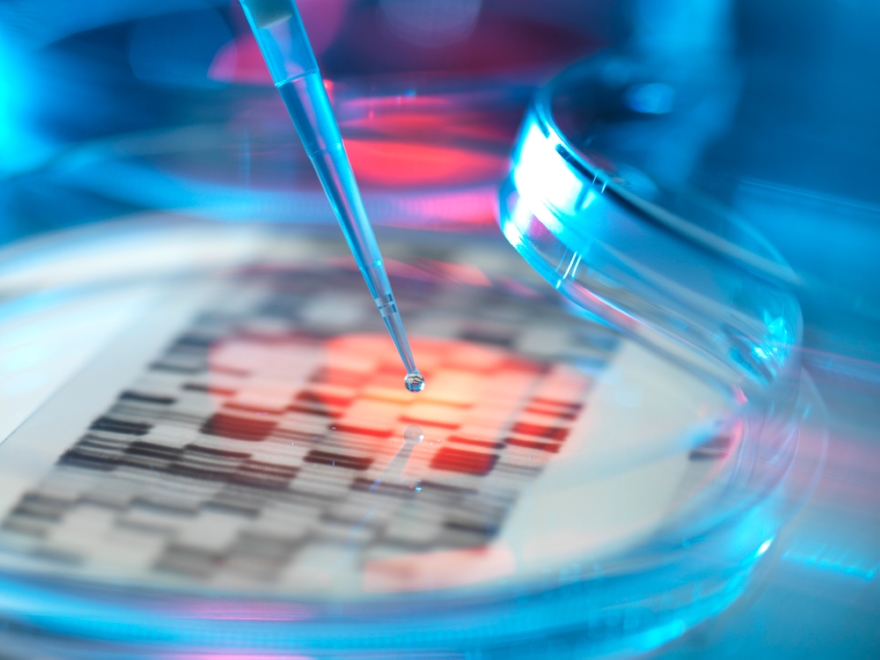 He and his team have been collaborating with the chief financial officer to delegate authority, consolidate insurance programs and develop intercompany agreements. They've been working with the company's chief information security officer on data privacy and security policies, too, and with the chief revenue officer on implementing a contracts process to increase the speed of sales and improve data collection.
Samuelson and the chief people officer recently migrated every U.S. employee to one payroll system and created a unified benefits package with flexible time off and a remote-first work environment.
However, there are differences to account for, especially regarding cultural norms and regulations. For example, Samuelson is ensuring vendors in different parts of the world are compliant with local laws. Also, some of the acquired companies have more patent protection than others, so Samuelson is ensuring all trademarks and intellectual property are secure.
"I want to make sure the companies don't lose their identities or the magic that helped them grow and attracted us to their work in the first place," he says. "It's purposeful, not full, integration, just enough to make them part of the platform."
Prioritizing growth
Knowing Dotmatics wants to continue growing through acquisitions, Samuelson and his team are developing an M&A process that more efficiently utilizes outside counsel for their domain expertise. Now that his team has been in place for almost a year, he says it can take on more due diligence and document negotiation.
"Willkie Farr's attorneys are invaluable. If we leverage their M&A expertise appropriately, we will be able to do more in-house, and thus save money, a key priority given 2023 macroeconomics," he says. "Specifically, doing more diligence in-house makes for a smoother integration when the acquisition is complete."
Samuelson has also been working with Dotmatics' senior vice president of corporate development on developing partnerships with smaller companies. He says these are with companies that are too early in their development cycle to acquire but are doing interesting work. For example, Dotmatics has invested in Modicus Prime to accelerate its computer vision software that aims to automate a specialized type of image analysis.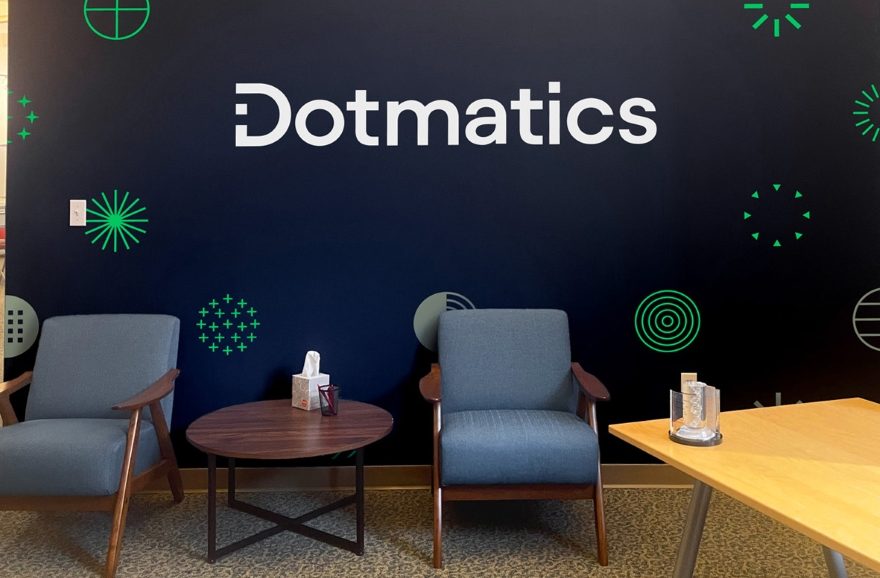 This is part of Dotmatics' larger business strategy, which Samuelson has helped develop with the new executive team—most of the team was hired in the last year.
"There have been a lot of balls in the air, so I'm grateful our CEO is focused on prioritization and determining the best ways for us to work together," he says.
The focus for 2023 will be on scaling the legal function, building out an efficient contract management process and managing enterprise risk, which will include building out the compliance function. Samuelson is also working with MarshMcLennan Agency on evolving Dotmatics' cybersecurity program.
"I don't view the firms we work with as vendors," he says. "They're my partners and I couldn't do what I do without them. We are definitely 'better together.'"
Motivated by mission
As Dotmatics grows, Samuelson says it's important to always "honor the scientific process."
"Our company does this especially well with many PhDs and subject matter experts helping to guide the process and not losing the vision and goal of improving the everyday workflows for scientists in the field and the labs," he says.
This commitment to innovation is one reason Samuelson was drawn to the company, as much of his previous work has been with software companies. After earning his J.D. from Boston University School of Law, he worked for two international law firms and real estate investment trusts in the Washington, D.C., area before starting at Enterra Solutions in 2008.
He was deputy general counsel for the software-as-a-solution start-up for over a year. He was then assistant general counsel and assistant secretary at DynCorp International and vice president, deputy general counsel and corporate secretary at NeuStar.
In 2013, Samuelson joined Cvent, a software-as-a-solution company specializing in event management. He was the company's first general counsel and took it public in 2013, private in 2016 and public again in 2021. He left in 2022 to join Dotmatics after meeting with the CEO and chief financial officer.
"It's a great community of people here," Samuelson says. "I like acting as the fulcrum of the wheel and pulling in different partners so we can all work together to accomplish our mission: to build the most powerful scientific R&D platform in the world."
View this feature in the Vanguard Winter IV 2023 Edition here.
Showcase your feature on your website with a custom "As Featured in Vanguard" badge that links directly to your article!
Copy and paste this script into your page coding (ideally right before the closing