M. Dru Levasseur – Lambda Legal
Seeking transformative societal change
As if the legal education wasn't stressful enough, M. Dru Levasseur had the additional challenge of transitioning from female to male while enrolled at the Western New England University School of Law in Springfield, Massachusetts, during the early and mid-2000s.
"It's a very individualized process," says Levasseur, who would earn his juris doctorate in 2006. "Transition is not a one-size-fits-all; there is no set formula. You may not like the timing, but things happen when they do, and you have to respond."
He's always been one to respond on many levels, Levasseur since going on to head the Transgender Rights Project that now comprises the biggest litigious caseload for Lambda Legal, the New York City-based national nonprofit that made its original mark advocating on behalf of the gay and lesbian community.
Securing transgender rights has proven a stickier challenge for the 46-year-old organization, but it's one that Levasseur is passionate about pursuing and he's honored to be perceived as a poster boy of sorts for the cause.
All the better if he's not made to feel lonely in that role.
It's about time
Paraphrasing Charles Dickens, Levasseur says this is indeed the best and worst of times for the LGBTQ community, each step forward seemingly encountering pushback. But time's on the side of social progress, Levasseur believes, and he's doing his part to speed up that clock.
"It's important that we've formalized our transgender rights work into a project led by trans people," he tells Vanguard in December, as an eventful year nears its end. "If you're going to do transgender rights well, it helps to have transgender people leading the work. We're the experts."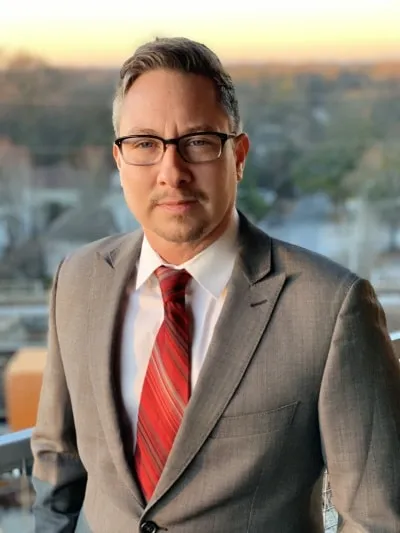 The docket sure is full, among the more prominent cases being Lambda Legal and a network of LGBT military personal known as OutServe-SLDN challenging in federal court the White House ban on transgender troops. Filed in 2017 on behalf of three activist groups and various transgender individuals wishing to wear the uniform of their country, Karnoski vs. Trump all comes down to equal rights, Levasseur says.
Same goes for Lambda's identity document lawsuits, including a challenge to the U.S. State Department's denial of an accurate passport for an intersex person who doesn't claim identity with either gender. Should Lambda Legal prevail on that front, Levasseur's optimistic that doors will be open for other non-binary people seeking accurate identity documents.
While Levasseur won't go so far as to say the victories have been piling up, he's encouraged about incremental progress. Sometimes it's most satisfying when it's on behalf of the most marginalized.
This past fall Lambda Legal figured in winning the so-called Drew Adams case, which concerned a transgender male seeking to use the boys' bathroom at the Allen D. Nease High School in Ponte Vedra, Florida. The student had been undergoing therapy and hormone treatments since the eighth grade and has since had his birth certificate and driver's license legally changed.
Lambda Legal has also championed the cause of transgender women imprisoned in Illinois, Texas and Missouri, where they're commonly held in men's facilities, putting them at risk of violence, and are frequently denied necessary medical care. The White House recently rescinded Obama-era protections for such inmates. Still unclear is whether the policy change will affect the nearly 500 transgender inmates at federal prisons.
A team effort
While Levasseur is comfortable in a leadership role, he generously extends credit to his colleagues and kindred law firms aiding the transgender cause, among them New York-based Proskauer Rose LLP, which has repeatedly joined forces with Lambda Legal.
Among its lawyers is pro bono counsel Erin Meyer, who worked with Levasseur while a law student at Columbia and later as an affiliated attorney at Lambda Legal prior to her successful firm career. Meyer and her Proskauer team co-authored two cutting-edge publications to guide hospitals in complying with legal and regulatory mandates for the care of transgender and intersex patients.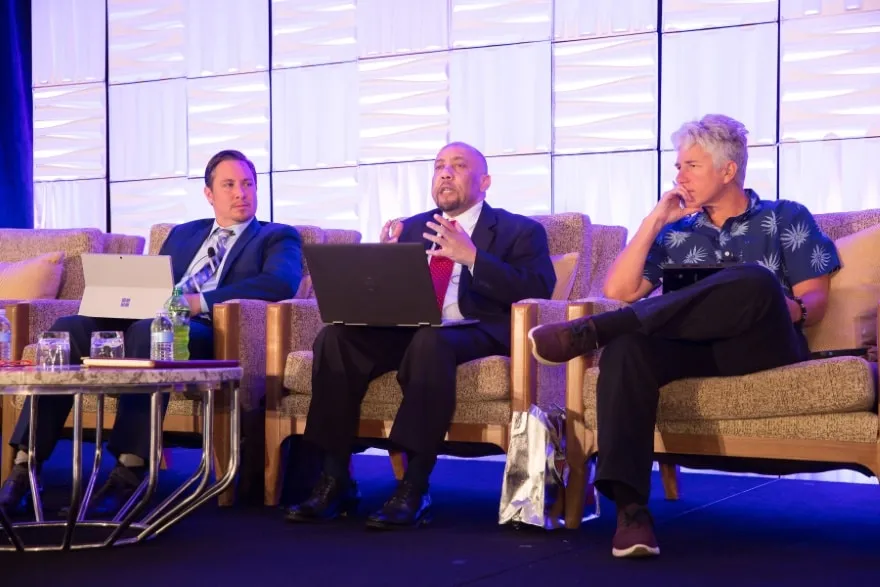 Meyer, too, shares the conviction that transgender rights is central to Lambda Legal's mission, the strategy including public relations, education, pro bono outreach and, if need be, litigation. There is quite a need for that last method, the two lawyers say, though wishing otherwise.
"When we feel it's necessary, we'll do impact litigation," Levasseur says. "We go all out in trying to win cases that can change laws."
All the better when the cause can be enabled on other fronts, he says, adding that the more transgender issues are in the open, the more they'll be part of mainstream discourse.
"Let's hear it for Nicole Maines," he says of the transgender woman from Maine who's gone from plaintiff in a long-ago bathroom-access case to playing Supergirl on television. "There are so many good things happening I can't always keep up with them."
Rewards born in pain
If good things have been happening to Levasseur, they've been well earned. It's never easy being a pioneer in any social movement, Levasseur having very few role models while coming up. Yet upon clerking for the Massachusetts Trial Courts following his law school graduation, he was pleasantly surprised at the respect afforded by distinguished jurists whose enlightenment may have been enhanced by the Goodrich case legalizing gay marriage in Massachusetts in 2003, the impact to be felt nationally.
Levasseur would go on to be a staff attorney with the Transgender Legal Defense & Education Fund and co-found the Jim Collins Foundation that provides financial aid to transgender people who otherwise can't afford the cost of surgery related to transition.
He joined Lambda Legal in 2009, first at its New York headquarters, then moving to its Atlanta office. The South has some catching up to do on the societal front, Levasseur says, but he feels good about the prospect of opening eyes and minds as well as making a personal mission out of encouraging more transgender young people to pursue a legal career and help right societal wrongs.
And while others won't match you stride for stride, you may be surprised at how converts can be the best believers. Levasseur speaks lovingly of how his immediate family, after some delay, came around, his mother needing no arm-twisting to testify in favor of a gender identity bill before the Connecticut Legislature in 2012.
"It's becoming less and less popular to be a bigot," says Levasseur, now 43 and in the prime of a fulfilling legal career. "With every case we litigate we're finding new allies I didn't know existed."
Showcase your feature on your website with a custom "As Featured in Vanguard" badge that links directly to your article!
Copy and paste this script into your page coding (ideally right before the closing