Maria Reit – VOSKER
Vosker legal leader says her business acumen is part of the picture
Where legal intricacies meet the fast-paced business world, Maria Reit perfectly embodies strategic leadership. As the senior vice president of legal affairs and corporate secretary at VOSKER, her journey is woven with resilience, strategic acumen and a genuine passion for connecting legal complexities with the heartbeat of the business.
Reit believes in creating a robust bridge between legal awareness and business objectives. Leading by example, she ingrains in her team the importance of understanding the individual needs of the business and its people and crafting innovative legal solutions. She is not just a legal mind but a business partner who understands the industry's nuances.
When Reit joined VOSKER in 2021, the stakes were high—a $60 million investment from GardaWorld awaited her oversight. Her ability to comprehend complex legal challenges, coupled with a knack for swift and meticulous execution, became the catalyst for success. The situation demanded not just legal expertise but a leader who could orchestrate harmony among various stakeholders, both internal and external.
"What's guided me through my career is always being an integral part of the business by bringing creative solutions and providing strategic expertise to help spur growth," she says.
Accessible security
VOSKER was created in 2018 when three entrepreneurs saw the need for a more autonomous remote monitoring device that did not rely on electric power or Wi-Fi and could withstand even harsh weather conditions—essentially, a camera that could be trusted in any situation and location.
To solve this problem, Danny Angers, Jimmy Angers and Yan Gagnon came together to build the VOSKER security cameras that were solar-powered, cellular-connected, and durable.  They merged their individual companies to establish the VOSKER corporation in Victoriaville, Quebec, with the first camera selling just six months later in January 2019.
In April of that year, the camera was named Best New Product at the International Security Conference & Exhibition (ISC). As the acclaim grew, so did investments, including $35 million from BDC Capital, Investissement Quebec and Scotiabank in February 2020. In 2021, the company was named to the Globe & Mail Canadian Business Growth List, and it won Deloitte's Enterprise Fast 15 award for three consecutive years.
VOSKER cameras are now sold at more than 7,700 retailers in almost 50 countries and are set up and operated through an app that includes artificial intelligence image recognition. Users also get mobile alerts whenever activity is detected.
"We help ensure things close to your heart are protected," Reit says. "Our cameras work where others don't. The solar and cellular batteries allow us access almost anywhere."
Closing the deal
Reit collaborated with outside counsel from Osler, Hoskin & Harcourt LLP to close on the investment from security industry leader and entrepreneur Stéphan Crétier, the founder of GardaWorld, and certain affiliates. The due diligence process included answering questions about VOSKER's financial structure, its network of vendors and suppliers, and data about international sales and marketing efforts. Reit and outside counsel then drafted the transaction documents, and the work was completed in a month. The deal was announced in December 2021.
"I was impressed by the collaboration and business-oriented vision demonstrated by all departments involved and Osler's responsiveness," Reit says. "It was great to see everyone work together so efficiently to achieve the same objectives with the same level of passion."
The investment also comes with GardaWorld's expertise in the security industry.
Reit has also been a guiding force in improving internal processes, developing environmental, social and governance policies, and strengthening data protection.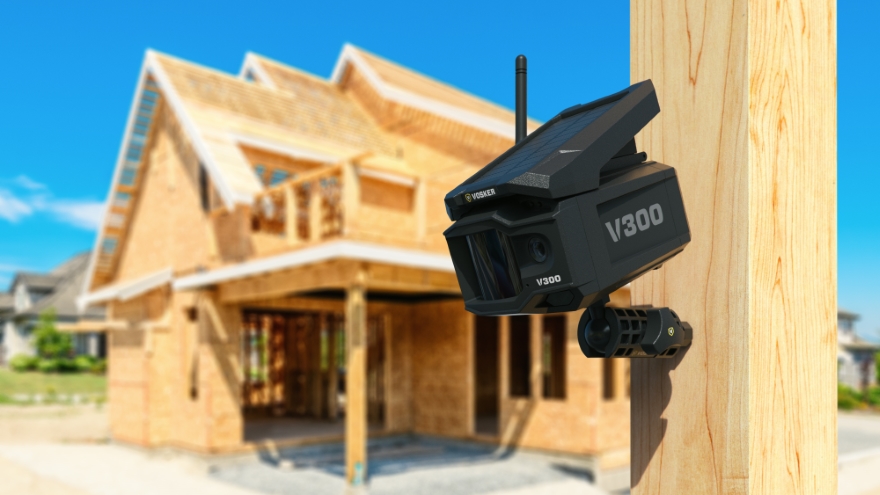 For instance, Reit has implemented a Contract Signing Authority and Approval Levels Policy with the support of leaders throughout the company. She says this Policy allows VOSKER to better control its costs and risks while remaining agile by delegating approval authority for certain decisions.
She has also developed an Employee Code of Ethics, which is crucial for setting the company values in place as it grows. It's something that couldn't be done unilaterally by the legal department and required her to step back and collaborate with other business departments to ensure VOSKER's vision is embodied in the code.
"This is a company that's growing very quickly," Reit says. "Part of that will be organic, which will still require a solid legal foundation to scale effectively and our support for opportunities in M&A and partnerships we are targeting."
Protecting data such as what's transmitted from cameras to customers is a matter of compliance with a wide-ranging set of international data privacy laws and regulations, which VOSKER prioritizes to ensure it remains a pioneer in its field.
Evolving professionally
Reit began her career as an attorney in private practice. After a few years, she discovered that working in-house allowed her to directly impact several business areas while collaborating with multiple departments and teams.
Before joining VOSKER, Reit held several in-house roles for global companies, including BDC, a Canadian bank, Bombardier Aerospace, and the most recent one at public apparel company Gildan, where she began in September 2011 as legal counsel. She later became director of legal affairs for the U.S. branded apparel division in 2013 and served as director of legal affairs for intellectual property and global marketing. She then added all regulatory compliance matters to her responsibilities in 2019 and became data privacy officer.
While VOSKER has provided her the opportunities to help steward the growth she wanted, Reit says she's part of an evolution in in-house attorneys because she is relied on for her business insight and legal acumen. VOSKER's management expanded her role beyond legal responsibilities. She now handles investor relations and actively participates in corporate development.
"In my career journey, I've consistently sought professional and personal growth, embracing change and continuous learning. I focus on finding creative ways to support the business and contribute to the well-being and success of the people around me."
Showcase your feature on your website with a custom "As Featured in Vanguard" badge that links directly to your article!
Copy and paste this script into your page coding (ideally right before the closing