Marilee Holmes – Wilhelmina International Inc.
A role model in a sensitive industry
To paraphrase the old song, if they can make it in New York, they can make it anywhere. "They" being young models from all parts of the world, and much in demand by a fashion industry that's growing ever more multicultural.
Only getting to the Big Apple from a foreign land with the necessary working papers can be an arduous task for any 16- to 18-year-old.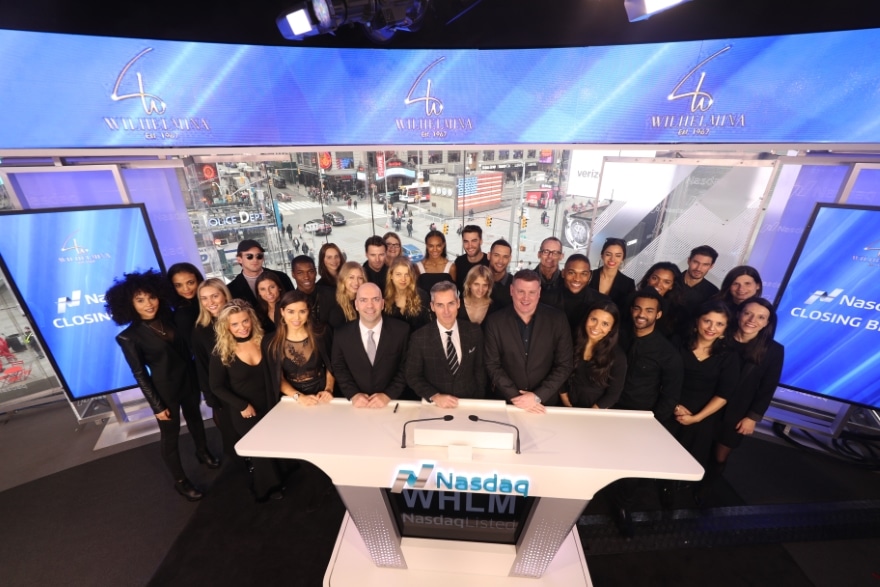 Which happens to be the average age range of a model starting out, explains Marilee Holmes, whose responsibilities as vice president of operations and general counsel of Wilhelmina International Inc., involve smoothing the immigration process for such young people and then ensuring they can work in an environment free from exploitation, harassment and any other abuse.
The second part of those responsibilities didn't seem quite so front burner for any talent agency when Holmes came aboard as Wilhelmina's in-house lawyer in April 2016, just before the #MeToo movement got into full swing.
"I credit the company for recognizing the importance of a woman's point of view in upper management," Holmes tells Vanguard in March from the New York City office of the international talent-management and modeling agency. "As a woman, I think I have a natural empathy for them [models] and can provide a unique perspective. I fully embrace that part of who I am."
Just whom Wilhelmina needed
It was Holmes' unique perspective on immigration that factored most in her coming to Wilhelmina three years ago, bringing in 11 years of business immigration law at three big firms and a personal story that continues to shape her personal and professional outlook. More on that story later, but first some of the logistical hoops a young foreigner must clear before posing for that first photo shoot.
Foreign models typically have two options for entering the United States, the H-1B3 or the O-1B visas. The former is capped at 65,000 per year, which is often around one-fourth of those who apply. Unless a model already has that coveted visa, she or he must file by April 1 and can't commence working until Oct. 1. It's a timeline that many in the fashion world deem arbitrary and capricious. There's also a statutory six-year limit.
Then there's the O-1 visa that usually better serves the needs of Wilhelmina and its models. There's no quota and no statutory time limitation if they're working at a high level and have a sponsor.
The downside, however, is the eligibility standard is more stringent. Models must present evidence that they're a cut above the rest of the crowd and have an agent to sponsor their visa application and an itinerary of upcoming work on U.S. terrain.
"We'll collect all the necessary documentation to build a case for our models," Holmes says, explaining that Wilhelmina maintains extensive records of runway photos, news clippings, industry awards, social media postings and whatever else can attest to an applicant's credibility. "If there's a way of showing why a model is extraordinary, we'll find it."
She had successfully secured non-immigrant and immigrant visas for countless other clients in her roles as an immigration attorney at, in order, Powell Goldstein [now Bryan Cave] and Alston & Bird, both in Atlanta; and Fragomen, Del Rey, Bernsen & Loewy in New York. The big difference was she was often working on behalf of multinational financial and technology businesses, pharmaceutical companies, major universities and sports teams intent on importing adult talent.
And those folks aren't so prone to be as vulnerable as a teenager or young adult. Particularly one away from home for a long stretch for maybe the first time, and often still learning the business and challenges of modeling.
No tolerance
"When I came on board, I don't think the CEO [Bill Wackermann] or I could have foreseen all the industrywide issues about sexual harassment that were about to unfold," Holmes says. "To his credit, he took it very seriously and found it beneficial to have someone with my skillset and perspective to help the company navigate this very sensitive area."
Agents undergo training sessions on how to identify and communicate about issues and concerns regarding mistreatment. There's a hotline and a specific email address for both employees and models to lodge complaints and/or voice concerns, an internal employee handbook, protections for whistleblowers and an annual review of the latest developments.
If ever there was a place to mix social conscience with legal and business acumen, Holmes says it's at Wilhelmina. But she's brought a social conscience to all her endeavors. One ingrained at a young age.
For Holmes is one of three grown children—interestingly enough, all lawyers—born to William and Pauline Fiebig, the former a Peace Corps volunteer and the latter an African immigrant. Holmes was born in what's now the Democratic Republic of the Congo and moved to the U.S. with her family as a 5-year-old.
The family would return to the African continent, where her father—"a real-world humanitarian and my superhero," says Holmes—would apply his credentials in agronomy and genetics in bringing agriculture and fishery to impoverished villages and communities throughout Africa and other developing parts of the world. Meanwhile her mother would strive to enforce the importance of education for Holmes and her siblings. She finally got her U.S. citizenship when the children were attending elementary school in Florida.
"It was one of the proudest moments in my life," says Holmes, now the mother of a 6-year-old girl from her marriage to TV journalist T.J. Holmes. "Though the process was more straightforward than it is today, it still wasn't automatic. Given how passionate she was about education in light of the lack of similar opportunities she had growing up in the Congo, I was motivated at a very young age to further mine."
That Holmes did with undergrad degrees in French and poli-sci from the University of Michigan, and a law degree from Vanderbilt University. But law itself was more of a path to getting where she wanted, which was international relations and diplomacy.
In a sense, she's gotten there, her work breaking borders and opening opportunities for young people to reach their potential in what's still the land of opportunity. All the better they have someone also striving to protect them.
Showcase your feature on your website with a custom "As Featured in Vanguard" badge that links directly to your article!
Copy and paste this script into your page coding (ideally right before the closing