Mark Stipe – OMNI Environmental Solutions
OMNI general counsel "RISES" to his tasks
As he manages legal affairs at OMNI Environmental Solutions, Mark Stipe says his work is about more than just helping the company grow in the energy sector. Stipe wants the company to RISE, adhering to standards of respect, integrity, safety and excellence as OMNI provides waste and water management services to energy producers throughout the U.S.
Rising to the occasion is challenging, though. OMNI works in an industry with strict federal, state and local regulations, Stipe says. Nevertheless, he insists compliance and collaboration needn't be onerous, and he's created training to emphasize relationship building.
"Although I didn't really plan it that way, I've handled a wide variety of matters in my career before coming to OMNI that prepared me for the issues that come at you as a general counsel," Stipe says. "I've been here a long time because I very much enjoy the things that come at me in the course of a day, from contracts to litigation to crafting policies."
Out in the fields
What's now called OMNI Environmental Solutions was founded in 1987 to serve the oil and gas industry with equipment rentals, as well as waste management and environmental services. The company used to provide the seismic "shoots" to help energy companies determine the productivity of energy fields before drilling into them.
Since its acquisition in 2018 by One Equity Partners, OMNI has resumed its core work of hauling waste and byproducts from energy exploration and production facilities. OMNI also provides dockside and deep-water environmental services in the Gulf of Mexico.
Headquartered in south Louisiana, OMNI is a holding company comprised of a number of operating subsidiaries. It works in oil and gas exploration and production areas in North Dakota, Texas, Louisiana (on- and off-shore), Oklahoma, Ohio, Pennsylvania, West Virginia and Utah.
At the company's Environmental Processing Innovation Center in Texas, it processes and separates wastes from water and solids. It sells the diesel oil it extracts, and other byproducts have been approved for use as base materials in highway construction. OMNI also operates an environmental processing facility in North Dakota, as well as disposal wells in that state, Louisiana and Oklahoma.
On the 'RISE'
Stipe joined OMNI as its first general counsel in 2008. Back then, the company was involved in more than 30 commercial litigation cases. While resolving the cases, he says he sought to stay out of the courtroom. Among the needed improvements: contract templates and land use agreements.
"Litigation is not an economically efficient process," he adds.
He has since helped create presentations on the RISE themes, addressing issues company managers face. These include aspects of the Family Medical Leave Act and other areas of employment law. To emphasize integrity, the presentations outline the company's code of ethics and how employees can use the company hotline to report complaints.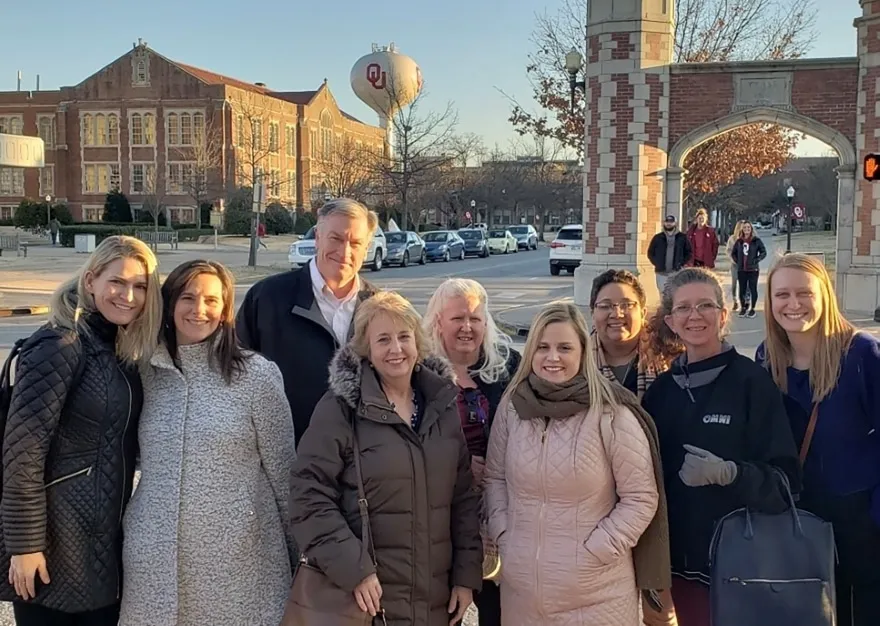 The energy sector is highly regulated, and OMNI must comply with rules and regulations from agencies including the U.S. Environmental Protection Agency, the U.S. Department of Transportation, the Railroad Commission of Texas, the Louisiana Public Service Commission and the Oklahoma Corporation Commission.
"I encourage all our employees to work with regulators and develop relationships from the start," says Stipe, who served two terms on the Louisiana Gaming Control Board. "If you focus on making the right decisions day after day, a lot of mistakes get avoided and that benefits the company."
This year, Stipe has also been part of adding ADP's leadership development tool to OMNI's HR infrastructure, saying the platform, which includes tutorials, tips and software, enables managers to lead more effectively.
Stipe says he also relies on a network of local attorneys to help carry out OMNI's operations.
"It's not infrequent for me to draft a contract and send it to external counsel as a second set of eyes," Stipe says, adding he also likes to have assistance when reviewing areas such as local employment and labor rules.
Building his skills
So what's a guy born at Mitchel Field on New York's Long Island doing in the energy sector in the South? Stipe sometimes jokes about his roots, but in fact, his childhood was itinerant as his father served in the U.S. Air Force.
As Stipe came of age, his family had settled in Bossier City, Louisiana, while his father was stationed at Barksdale AFB. Stipe then attended Louisiana State University, earning his bachelor's degree in business administration and accounting in 1984.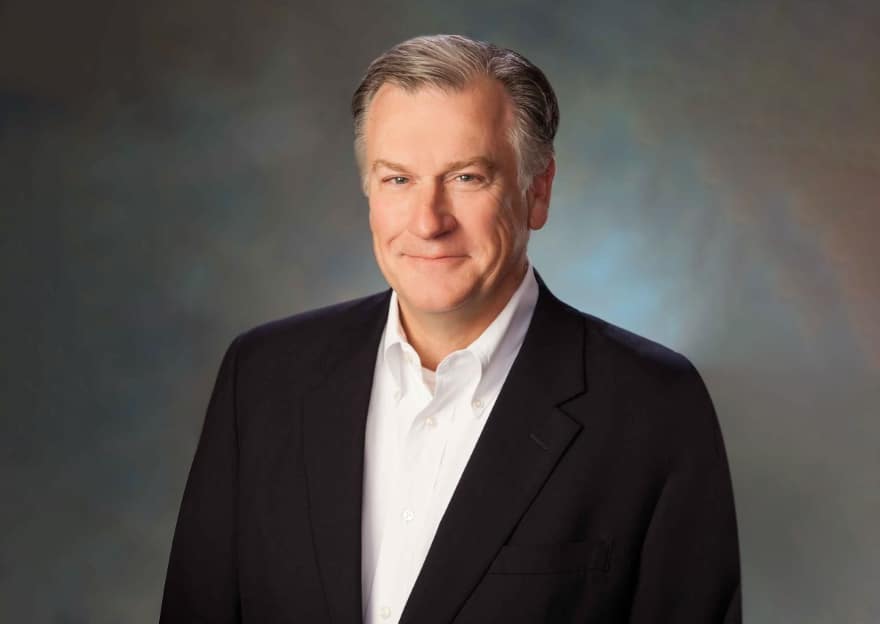 He graduated as the oil industry began to slump, creating some hard economic times in the Gulf region. Stipe says his skillset also fits the legal profession well, so he continued on to law school earning his J.D. from Louisiana State University.
After graduating, Stipe began practicing law in Lafayette, Louisiana, and also earned his CPA. He worked in insurance defense as he started but says a desire to work in other areas brought him to M&A and transaction work.
The diversity prepared him for the in-house role he took at OMNI in 2008, but what he hadn't anticipated was how much he'd enjoy the variety and opportunity to coach employees and leadership.
"I've been here a long time because I very much enjoy tackling the things that come at me in the course of a day, from contracts to litigation," Stipe says. "I've coached youth sports since my days at LSU, and I like coaching at OMNI just as much."
View this feature in the Vanguard Summer IV 2021 Edition here.
Showcase your feature on your website with a custom "As Featured in Vanguard" badge that links directly to your article!
Copy and paste this script into your page coding (ideally right before the closing