Omega Protein Corp.
Net gains from the Gulf of Mexico to the Canadian prairie
Talk about a farsighted company. Houston-based Omega Protein Corp. hasn't just been ahead of the curve when it comes to health concerns; it has been in the animal nutrition business since its 1913 founding, and in the last decade has expanded that focus to human nutrition.
Which makes it an ideal fit for John D. Held, the urbane 54-year-old general counsel, executive vice president and secretary who came aboard in 2000 after distinguishing himself as both a lawyer and an entrepreneur who had already founded two companies.
"Omega Protein is a very exciting company to work for and we are driven by our mission to provide healthy products for a healthy world," Held says. He is very proud of Omega Protein for the sustainable fishing methods that enable the company to provide the ingredients for the core of its nutrition-based product portfolio, including specialty oils and fatty acids that are ever more in demand in a world that is increasingly health-conscious. "The science is rock solid," he emphasizes.
Now, with Omega Protein at the doorstep of discovering new applications for its products, it's an exciting time for Held and his lean legal team—an associate lawyer, a contract lawyer and two paralegals—to guide the legal aspects of this publicly-traded company with operations in the U.S. and Canada and exporting arrangements with 40-plus countries. Held also oversees Omega's Public and Government Affairs Department and its Quality Department.
Good catches anywhere
Active on the M&A front in recent years as it built out its human nutrition segment, Omega Protein is mostly focusing on in-house matters nowadays as it continues to integrate some high-profile acquisitions far from its Houston headquarters.
Best known as a fishing company that produces health-enhancing supplements from menhaden, an oily and bony fish it targets with fleets in the Gulf of Mexico and on the East Coast, Omega Protein had been acquiring other nutrition product producers on dry land that complement its operations, while also opening up numerous possibilities for expansion.
With Held ironing out the details, in 2014 Omega Protein acquired a Canadian heavyweight on the nutraceutical front, the Saskatchewan-based Bioriginal Food and Science Corp.
Noted for combining nutritional ingredients from the Canadian prairie with those from far-flung points around the globe, Bioriginal serves multiple markets with worldwide operations. The company is certain to expand Omega Protein's already substantial international footprint.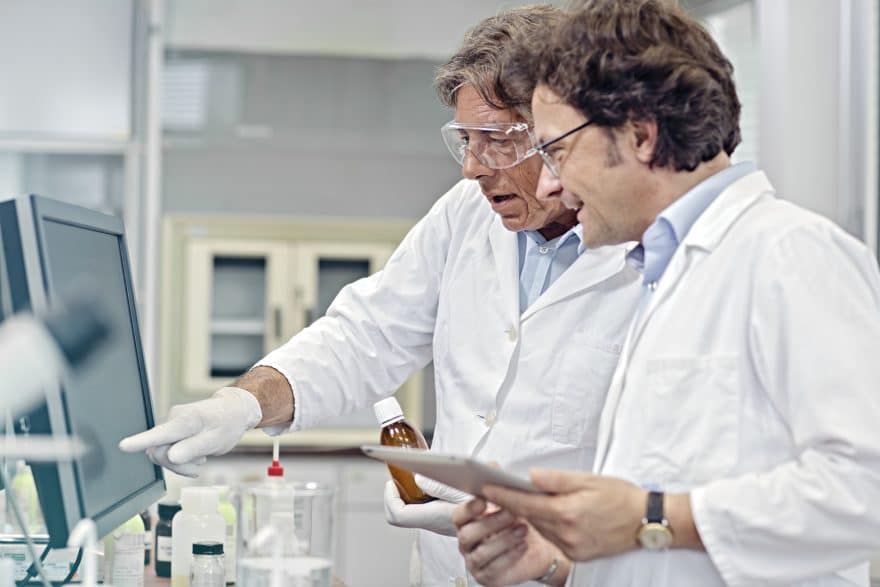 Omega's M&A activity has kept Held's groups busy. One year before the Bioriginal acquisition, Held helped arrange the purchase of Wisconsin Specialty Protein, a specialty whey protein producer that is seen as a perfect corporate fit, further leveraging Omega Protein's business through greater innovation of products. Two years before that, Held oversaw the acquisition of InCon Processing in Illinois. And a year earlier, he closed the acquisition of Cyvex Nutrition, a dietary ingredients manufacturer located in Irvine, California.
"Worldwide, people are far more interested in healthy eating than they were 20 years ago, and they also care about sustainability," says Held. "We think we're in a good spot, the wind is at our back."
No lasting spillover effect
Not too many years ago, the situation didn't look so rosy for Omega Protein or any number of other companies that so depended on a healthy Gulf of Mexico.
The Deepwater Horizon disaster of 2010 wreaked havoc with much of the gulf's fishing industry, and Omega Protein reported a significant drop in its menhaden catch. Held assembled a team of lawyers, scientists and economists who created Omega Protein's massive damages case against BP, and after one year of intense effort, the claim was settled for $45 million—something then-CEO Joe von Rosenberg deemed "an excellent financial result" that helped bring Omega Protein's stock value back from under $4 to $14.
"The Gulf of Mexico is now fully recovered, but we didn't know that that would happen back in 2010 and 2011," says Held. "It was a scary time for the company. All three of our plants there were impacted—one closed—and we lost substantial revenue. Fortunately we were able to keep fishing off our Virginia base."
Businessman and lawyer
A Bucknell University undergrad who majored in economics and international relations, Held originally thought he would work for the CIA. Law school intervened, and Held got his juris doctorate from Cornell in 1987. But he has never been one to go solely by the law books.
After a little over six years handling corporate law matters at Baker Botts, a large law firm in Houston, Held became associate general counsel at U.S. Ecology Inc., a hazardous waste disposal and treatment company. That company had a change in management and was moved to Idaho. But Held and the former U.S. Ecology management formed a new business plan to strike out on a new venture.
Aware of the fragmented nature of the HVAC industries, they acquired a slew of companies—many of them mom-and-pop variety—and started American Residential Services in 1995. They were successful in putting together an IPO of that company in 1996, and a 1999 sale based on a $270 million enterprise value.
Right after that transaction closed, Held and a former ARS operations colleague saw another fragmented service industry in need of consolidation—the bank equipment services industry that outfits banks with pneumatic tubes and other systems for the drive-up windows, security systems and ATMs. So they founded Red Hawk Industries in the Denver area, acquiring more than 20 bank equipment service companies in the process, and sold that company to United Technologies in 2006, based on a $140 million enterprise value.
By then, Held had reconnected with an old friend who had become Omega Protein's CEO. Accepting his offer to take charge of Omega's legal department, Held cleaned house.
"I believe in finding the absolute smartest and best person you can for every position," Held says. "Don't be stingy with pay. True excellence has a price that you must always be willing to pay for. But you will benefit many times over from that excellence."
"Lawyers should be good business partners and I try to instill that in the people in my department," he continues. "We actively work on the legal aspects to help decision-makers come to a good business decision."
As for which end of the business he prefers, he says the two components complement each other, much like the acquisitions Omega Protein has closed on his watch.
"Both business and the pure application of law are fascinating." Held says. "The legal end is more cerebral and intellectually challenging while the business side is more about practical problem-solving. You have less information when you make decisions on the business side, but the financial rewards are there if you can make the right decisions consistently."
Those rewards were certainly there with ARS and Red Hawk Industries. And with John Held at its legal helm, Omega Protein may be poised for more rewards in the future.
Showcase your feature on your website with a custom "As Featured in Vanguard" badge that links directly to your article!
Copy and paste this script into your page coding (ideally right before the closing