Richard Bragg – Banner Engineering
Demystifying the process of protecting inventions
A store is advertising a deal on a combination of two flat edible substrates flanking substantially protein-based contents—or, put far more simply, a sandwich.
Phrasing like this is confusing, yet it often appears in trademark and patent filings, says Richard Bragg, who's been practicing law and handling such filings for over two decades.
"It's one of the main reasons—apart from time—that engineers don't like to get involved with patents and trademarks beyond the original invention disclosure, which can create a lot of challenges for someone like me," he explains.
This lack of collaboration became particularly apparent during his time as the vice president of business strategy at the intellectual property firm of Mogambo IP Solutions. From September 2008 to December 2014, he'd receive an invention disclosure from an engineer at a client company—but have little to no contact with that engineer, forcing him to make assumptions.
"I felt this was the worst way to go about this process, especially because it can create challenges for me, the engineers and their companies down the road," Bragg says.
Inventing a communication bridge
Now, Bragg is working to change this industry status quo. Hired at Banner Engineering in December 2014 as its senior manager of legal and compliance, he became the company's general counsel in June of 2021. For the past seven years, he's been transforming the process at the private engineering firm that innovates industrial automation solutions.
When Bragg submits patent claims, he's requesting protection from the U.S. Patent and Trademark Office for the engineer's work—or a negative right. This means, for example, if he files a claim for a new type of toaster, others can't make or use any part of what is claimed, from a miniscule light bulb indicating a certain heat setting to the color, shape and composition of the heating coils.
However, if the engineer doesn't write down or share every aspect of the invention with him, he can't secure every aspect. He also can't discover if someone else has already claimed the design or part of it or offered something similar for public sale.
"This can be a major problem because the U.S. Patent and Trademark Office can then reject the claim, and you only get a limited number of bites at the apple," Bragg says.
The biggest advantage of being in-house is that he can talk to engineers about their work, in their industry language, eliminating back and forth and confusing language. This saves him not only time but increases the likelihood that the U.S. Patent and Trademark Office will approve a filing faster and without stipulations—or worse, outright rejections.
"I function as the bridge that closes the gap between engineer, counsel and patent office," Bragg says. "It makes life easier and the process smoother for all involved."
Collaborating with Thompson Patent Law, he and others at Banner developed a systematic approach. This includes an initial meeting with inventors, followed by in-depth prior art search and then a review of those results with the inventors.
Talking the template talk
To help the company more generally, Bragg has also introduced 15 contract templates that address everything from licensing supply agreements to distribution agreements and product development. He rolled those out starting in 2019, replacing what was previously done on a case-by-case basis. These were vetted to ensure compliance with current laws and regulations with the assistance of Fredrikson & Byron as outside counsel.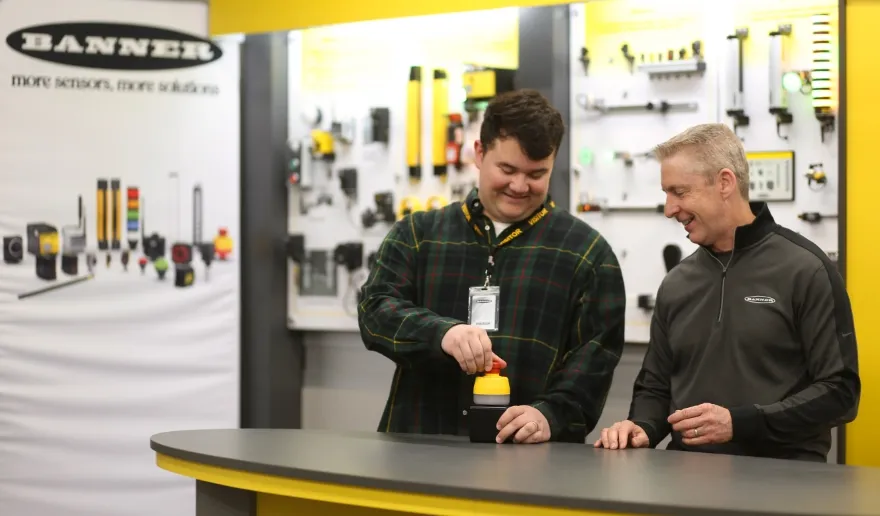 In short, a lot of people are involved, so a lot of different contracts are needed and it's tedious and time consuming to create each individual agreement from scratch.
With the help of IT, Bragg also created an internal online repository that allows him to quickly pull up a template either to send to a colleague or update and receive new requests. Since making these changes, he says Banner has saved hundreds of hours and tens of thousands in legal fees.
To further smooth this process, Bragg plans to implement a cloud-based software system that will provide more visibility in the negotiation process. Notifications to reviewers, for instance, will alert Bragg or others to contact the correct colleague via e-mail and obtain feedback or execute via a digital signature. Currently, he's putting bids out to several vendors for a system like this, which will eventually replace his manual method of having to go through a lengthy spreadsheet, sometimes several times a day.
Part of his wish list for the winning system is key word search capabilities, which can, for instance, help him search dates on about-to-expire contracts so he can update them.
"It'll be game changer, and I'm hoping to have the system implemented in the summer of 2023," Bragg says.
Coming full circle to the human element 
While technology is certainly a game changer, Bragg has never put its value above the human mind. In fact, he believes that learning from technology experts is intellectually stimulating, as Banner continues expanding globally.
For example, two years ago, Banner engineers set up a vibration, temperature and wireless monitoring system on ventilation fans for a commercial printing company and used software to monitor fan motor operation. After months of tracking, a trend triggered an unusually high vibration level.
However, when the customer inspected the bearings of the fan motors, they could find no defects—until further inspection revealed critical damage to the fan enclosure. The early warning provided predictive maintenance that was able to be scheduled between shifts; consequently, Banner's customer avoided 48 hours of stopped production and saved $70k in downtime and repair costs.
Such inventions capture why Bragg originally planned on becoming an engineer. In fact, he graduated from Purdue University with a bachelor's in electrical engineering technology—and lived his dream for several years as a product developer for 3M. There, he worked on everything from laser and line scan camera systems to the development and launch of electronic amplifying and digital recording stethoscopes.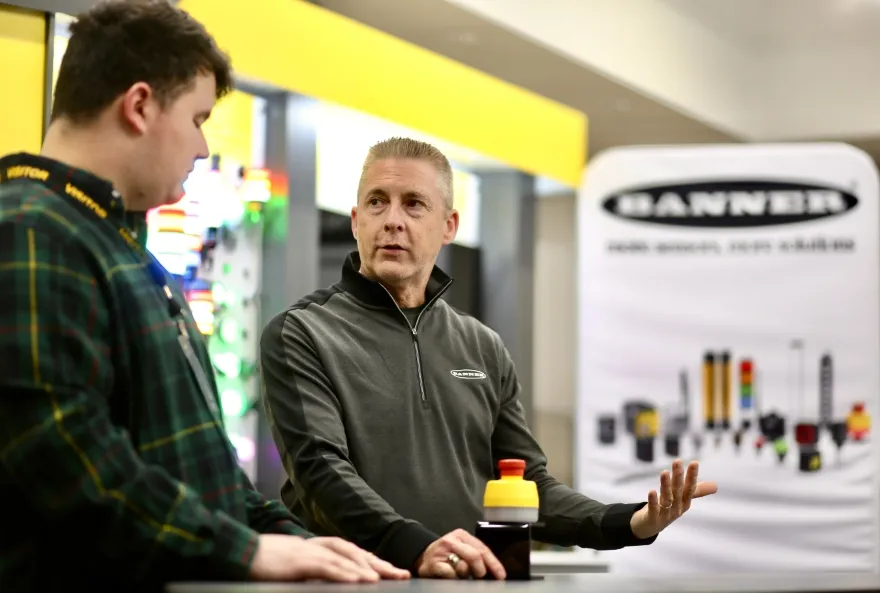 "I was working in a lab and really enjoying this really geeky stuff," he says. "It was fun and fulfilling but as I progressed, I ended up outside the lab and in meetings, which weren't quite where I wanted to be."
So, he ended up going to school at night to work on his master's in technology management at University of St. Thomas. While there, he gravitated towards patent law because of professors and mentors, including a patent attorney. He knew this was the right choice for him and graduated from Mitchell Hamline School of Law with a focus in intellectual property law.
"I have loved my work since then and especially what I do now in house for Banner Engineering," Bragg says. "That's why I have so much fun sharing my knowledge and experience as a law student mentor at the University of St. Thomas School of Law. My goal is to help law students find their passion."
View this feature in the Vanguard Spring II 2023 Edition here.
Showcase your feature on your website with a custom "As Featured in Vanguard" badge that links directly to your article!
Copy and paste this script into your page coding (ideally right before the closing