Richard Trumka Jr. – U.S. House Committee on Oversight and Reform, Economic and Consumer Policy Subcommittee
His defense of consumers won't rest
While it can be an uphill endeavor, at least there's job security when one opts for a career in consumer protection, Richard Trumka Jr. tells Vanguard with what sounds like a battle-scarred chuckle. The work goes on and on … and on.
"There's always some company taking advantage of the consumer," says the 36-year-old general counsel of a fairly new congressional subcommittee entrusted with protecting the latter. "That exists whether it's a Democratic or Republican administration."
The subcommittee's latest concerns were outlined early this year in a 59-page report that is certain to disturb parents everywhere. Numerous brands of baby food contain dangerous levels of such toxic heavy metals as arsenic, lead, cadmium and mercury.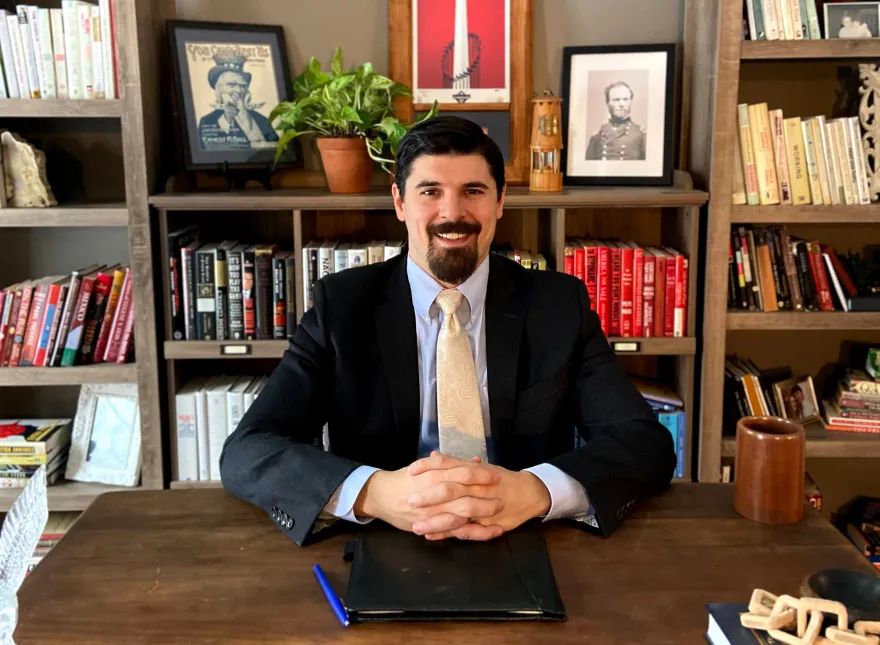 Though the U.S. Food and Drug Administration joins the World Health Organization in declaring such metals detrimental to development of young brains, the regulatory body—at least during the Trump administration—had yet to respond. Meanwhile, the manufacturers have been spared any in-depth testing of their products. Three of the biggest—Walmart, Campbell and Sprout Organic Foods—wouldn't share internal documents and test results with congressional investigators.
Hence the Economic and Consumer Policy Subcommittee—over whose legalities and operations Trumka presides—recommending maximum heavy metal levels for baby foods, mandatory testing of finished foods, labeling that includes mention of said heavy metals, voluntary phaseout of toxic ingredients, and, until those changes are made, parental vigilance.
In response to the subcommittee's report, the FDA issued a constituent update, saying, "its goal is to reduce exposure to toxic elements in foods to the greatest extent feasible."
That's reason to be optimistic, Trumka says. It's also not the only time the subcommittee has made a difference. While tangible results can be hard to come by in Congress, the subcommittee has delivered plenty since it was formed in March 2019 with 12 House members—seven Democrats and five Republicans—and Rep. Raja Krishnamoorthi, D-Illinois, as chair.
A breathtaking price gouge
That old line about never letting a crisis go to waste seemed apt when COVID-19 hit America in early 2020.
Experts predicted a need for ventilators to treat coronavirus patients, and the Trump White House began snapping them up. One contract—with Philips Respironics—immediately jumped out to Trumka as problematic.
Philips already owed the government ventilators from a contract the Obama administration signed in 2014, and now the Trump White House had ordered thousands more with the price increased five-fold. The subcommittee publicized the apparent price gouging, and by late summer, the U.S. Department of Health and Human Services terminated its dealings with Philips and some other ventilator providers saving taxpayers over $400 million.
The subcommittee's report revealed that a Trump aide, Peter Navarro, took Philips' first offer and never realized he was buying the same ventilators for five times the price. Ironically enough, when Trumka approached Philips, he found the company to be generally cooperative and willing to share documents.
"It's one of the most interesting things about investigating wrongdoing," Trumka says. "Most consumer protection falls into a gray area. Companies look for loopholes and try to take advantage. We expose that and push for changes in law."
The COVID-19 crisis has provided many opportunities for Trumka and his team to expose dubious dealings. Late last year the White House cancelled a $15 million contract with Atlas Research that would have featured celebrities weighing in on the pandemic. "We were concerned about a thinly veiled reelection ad campaign," Trumka says.
Then there was a company called Wellness Matrix Group that was selling unapproved coronavirus testing kits. The Securities and Exchange Commission delisted it from the stock exchange.
Passion put to action
Even pre-pandemic there was much to do on the consumer protection front, which had House leaders seeing the need for the Economic and Consumer Policy Subcommittee. The late Rep. Elijah Cummings hired Trumka as general counsel.
"Chairman Cummings had such an inspiring presence," recalls Trumka, then a Maryland assistant attorney general in the consumer protection division. "He asked the best question: 'What feeds your soul?' He wanted passion. I'd never been pulled to politics but felt deeply that our institutions of democracy were under attack by the administration in power."
Cummings, having passed away on Oct. 17, 2019, hasn't witnessed Trumka trying to fulfill the late Maryland Democrat's commitment to "everyday people, minorities and children." Trumka says he can only hope he's answering the chairman's call.
During the past couple of years, he says the subcommittee exposed the e-cigarette maker Juul's illegal marketing to children as young as 8. That caused the FDA to act against the sale of kid-friendly, flavored e-cigarettes and limit advertising. As other companies filled Juul's market share, Trumka took them on, too. The subcommittee presented evidence against a company, Puff Bar, that Trumka describes as Juul 2.0, causing the FDA to declare the company's practices illegal.
In large part because of the subcommittee's concern, makers of booster seats have added 10 pounds to what had been a 30-pound minimum weight standard. And Johnson & Johnson discontinued its talcum-based baby powder over concerns raised about carcinogens.
A subcommittee staff report also convinced the Trump Administration to start policing coronavirus antibody tests, many of which didn't work before the change.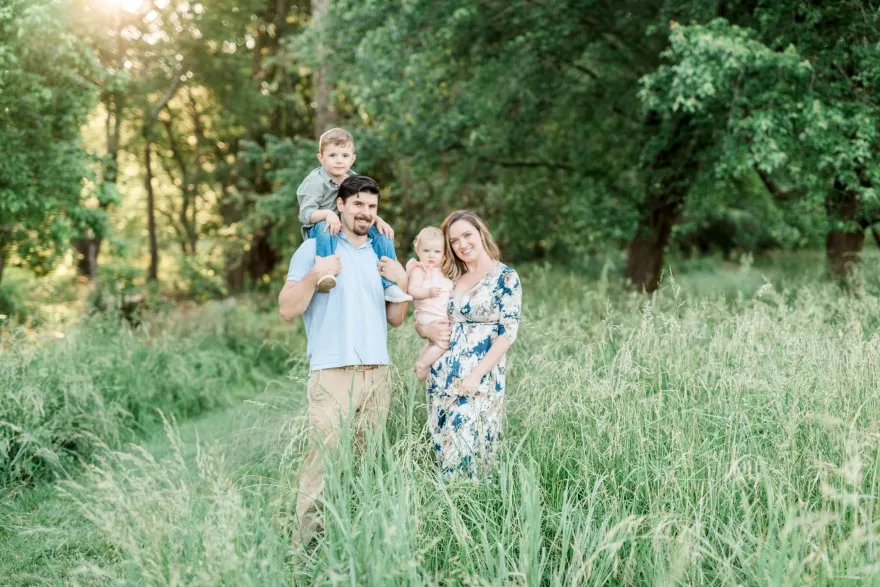 Himself a married father of a 4-year-old son and a 1-year-old daughter, Trumka has a vested interest in the subcommittee's concerns. He also says he has a role model to live up to.
He is, after all, the son of Richard Trumka Sr., president of the AFL-CIO since 2009 and, in 2018, the first recipient of the World Peace Prize for Labor Leadership. At 72, the elder Trumka hasn't lost his passion and remains a leader by example.
"He never pushed me into any direction," says the younger Trumka, who studied industrial and labor relations at Cornell University prior to graduating Georgetown University Law Center in 2009. "But he set an example by fighting for others and being part of a bigger cause. I saw the pride he had in his work and admired his selflessness."
Showcase your feature on your website with a custom "As Featured in Vanguard" badge that links directly to your article!
Copy and paste this script into your page coding (ideally right before the closing