Samuel Vaisman – San Martin Contratistas Generales
Mining for a greater meaning
Do I want to be a doctor, or a lawyer? It's a question many high-achieving students are forced to confront—including Samuel Vaisman.
He may have only chosen one of these prestigious pursuits, but for Vaisman, it often feels like he's practicing both.
"Being a good general counsel is like being a good general practitioner," explains Vaisman, general counsel for the Peruvian-based San Martin Contratistas Generales, a mine development and construction company with subsidiaries in Spain and Colombia. "You have to know about everything, including when to call in experts to help diagnose the problem."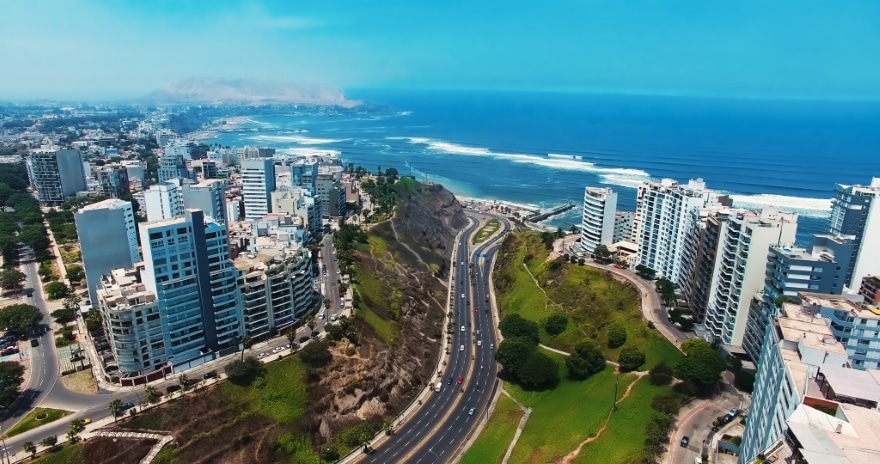 Indeed, Vaisman's purview is nothing if not diverse, encompassing everything from regulatory compliance to real estate. For the proud Peruvian, the high-stakes issues ensure no two days are ever the same.
A year-and-a-half into his newest role, Vaisman says things have finally settled down; even if those first feverish weeks still feel fresh in his mind.
Into the fire
Within days of arriving at San Martin's Lima offices, Vaisman was given his first major test: helping transition the company's Spanish offshoot into a wholly-owned subsidiary.
In addition to apprising San Martin's shareholders on the nuances of the deal, Vaisman worked closely with his Spanish colleagues to craft non-compete agreements, asset-purchase agreements, and so on.
"I learned a lot about the company in those first few months," Vaisman says.
According to Vaisman, the deal was part of San Martin's expansion plan following its first bond issuance in 2015, which brought on new levels of government scrutiny. The company has since had two additional bond issuances—in April and October of 2017—both of which Vaisman helped shepherd.
With South American mining companies enduring unprecedented levels of oversight—the result of redoubled efforts to curb corporate bribery and corruption—regulatory compliance is paramount. Accordingly, Vaisman has helped strengthen San Martin's compliance policy.
"We've always maintained very high standards in this regard," Vaisman says. "We are working hard to ensure that our compliance standards/policies are deeply rooted as part of the culture here."
The bigger picture
In an effort to bolster its community bona fides, San Martin launched an internal social responsibility committee in 2017. Motivated by the company's unique approach to this matter, Vaisman joined the committee with the aim of contributing to the company's efforts in community outreach, from local hiring to cultural sensitivity training.
"One of the biggest advantages our company has over the competition is our profound commitment to social responsibility," Vaisman says.
Then again, if you've read anything about Vaisman's life and career, you'd know that finding his niche has never been a problem.
Need to know
For some, it's "To Kill a Mockingbird." For others, it might be "The Firm," or one of myriad other John Grisham adaptations. For Samuel Vaisman, the film that first captured what it means to be a lawyer wasn't about the law at all.
"I remember Robert Duvall's character in 'The Godfather,' the consigliere," Vaisman recalls. "In a sense, lawyers have to be more than lawyers; they have to become real counselors for their clients. That's how you get your client to trust you."
After graduating from the Universidad de Lima with a double major in law and political science, Vaisman enrolled at the Boston University School of Law, where he earned an LLM in banking and financial law in 2003.
The following year, back in his native Lima, Vaisman joined Hochschild Mining, where he further honed his contracting skills, in addition to serving on the company's M&A taskforce. Vaisman then decided to try his hand at private practice, joining the law firm of Garcia Sayan Abogados as a senior associate focused on natural resources and corporate practices.
In 2012, Vaisman returned to the corporate world, this time as general counsel and corporate compliance officer for Peruvian-based SalfaCorp. There, he helped strengthen anticorruption and corporate governance policies, in addition to overseeing a slew of agreements relating to the company's reorganization.
In San Martin, Vaisman saw a rare opportunity to put it all together: his knack for business, his eye for detail and the chance to have an impact.
"Anytime you come to a new business, the transition can be challenging," Vaisman says. "But I feel like I can make a difference here. And that's not something everyone gets to enjoy."
Showcase your feature on your website with a custom "As Featured in Vanguard" badge that links directly to your article!
Copy and paste this script into your page coding (ideally right before the closing