Emily Kay Ergang Pappas – Alter Domus
Signing off on enhanced contractual efficiency
The need for efficiency is at a premium at Alter Domus in Chicago.
The legal staff of the company's North American wing have been integrating three fairly recent acquisitions with a fourth, Solvas, just added to the fold. Alter Domus, headquartered in Luxembourg, is a specialist fund administrator to the alternative investment industry.
With all signs pointing to continued growth, Emily Kay Ergang Pappas says it's best for the contracting process to be streamlined. Solvas helps the cause with its loan- and debt-serving software platform and services suite developed by Deloitte.
In February, Pappas celebrated her third anniversary overseeing legal interests at the Chicago headquarters. A holdover from Cortland Capital Market Services LLC, which Alter Domus acquired in 2018, she's seen her responsibilities go from regional to international and knows first-hand the need to seal deals without unnecessary delay.
Her team arranges, negotiates and signs every contract involving a North American transaction. Much of her work taking on global implications, Pappas works with her London counterpart to smooth the process from the client's perspective. Cutting-edge as Alter Domus may be on the alternative investment scene, its contract management process had remained largely manual, she says, forcing the legal department to go into documents and have sales personnel forward the pact to clients.
How much simpler—and more secure—Pappas says the new DocuSign CLM will be once this contract lifecycle management system completes its user-testing phase and goes live this summer. Having already drawn positive reviews from prior tests in the company's offices in Europe, the Middle East, Africa and the Asia-Pacific, Pappas says it's eagerly awaited on these shores.
"It'll be such a time-saver," she tells Vanguard in April while taking a breather from the latest acquisition protocols. "It'll allow the contract-negotiation process to live in the system and provide a better sense of tracking. We'll provide the templates for uploading and they'll be available to everyone's who's been duly authorized."
Efficient and secure
Enhanced efficiency won't compromise security, Pappas is quick to add. With so much sensitive data being moved worldwide, her legal team and the infotech department collaborate in virtual training sessions multiple times a year. Got to keep everyone appraised about suspicious emails and phishing expeditions, she says.
While the United States lacks the comprehensive data-security regulation of the European Union, she is clear that adherence to GDPR is a must given the firm's global clientele. Risk management, compliance and other legalities also fall under her responsibilities.
A yearlong acquisition spree commenced in late 2020 with Pappas assisting on various legal aspects as Alter Domus bought, in order, Boston-based IPS Fund Services LLC, Salt Lake City-headquartered fund administrator Strata Fund Solutions LLC, and New York-based Investors Economic Assurance (IEA). With another firm recently added to the Alter Domus stable, Pappas' workload should keep growing.
"Human resource matters pop up when a company acquires others and in a 12-month period we acquired three," she says. "That was a lot of integration once the deals were closed."
Integration, Pappas explains, includes making the new hands feel valued and helping them adjust to the Alter Domus way of business. Emphasizing the "why" is essential, she says, though it may go against what they've been doing for so long. But everybody's got to be reading from the same playbook.
The acquisitions certainly have bolstered Alter Domus' means to accommodate an expanding clientele. IPS has made its mark servicing private equity and venture capital funds. Strata brought a premier client base and complementary technology into the mix. IEA strengthened Alter Domus' technology offering by bringing its proprietary capital administration system, CapAssure. Solvas now accelerates the expansion of data and analytics solutions for financial institutions and asset managers.
Mixing legal, business
For Pappas, the role also is about managing six legal professionals in the United States, a few in London and one in Hong Kong. It's how she likes to focus her career, this mix of legal and business, and relishes an in-house role with its opportunity to focus on projects from conception to completion.
"I learned early that litigation isn't my cup of tea," the 2010 DePaul College of Law graduate says. "I love the goal of transactional work. It can frustrate but it's such a happy moment when you reach a deal."
She might have learned that as a 16-year-old assisting her aunt, Betsy Wolf Friestedt, who still practices estate planning, probate and real estate law in Libertyville, Illinois. As an Illinois Wesleyan University undergrad, Pappas majored in political science and history, graduating in 2006 and entering law school one year later.
Like most young lawyers, she honed her skills in private practice, though for less than two years at The Collins Law Firm in Chicago. In 2012, she joined Cortland as an associate counsel answerable to a woman whom Pappas lauds as a role model on par with Aunt Betsy: then-General Counsel Jessica Mead.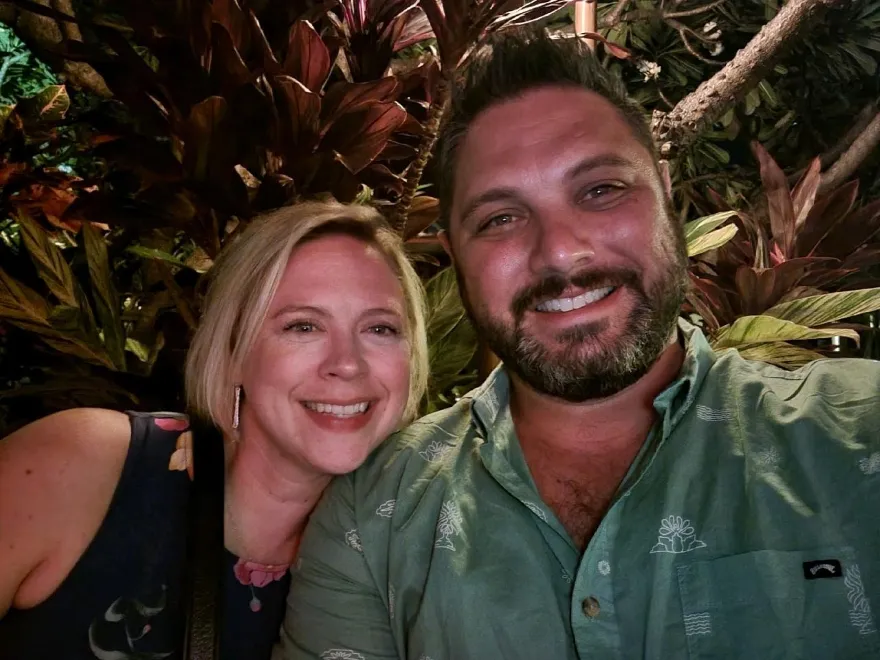 "As a female attorney, she showed me how to navigate the space and build relationships in and outside the legal department," Pappas says. "I owe so much to Jessica and her guidance."
Like Pappas, Mead was retained after Alter Domus acquired Cortland and has since ascended to regional head of North American operations. And 11 years after Pappas went in-house, she's essentially part of the same company.
Only it's so much bigger with a 4,000-plus workforce and its owning entity on the other side of the Atlantic Ocean, which opens a world of opportunity for Pappas. She expects to visit her European colleagues this year and with DocuSign CLM in place will work with them even more seamlessly.
Homelife's also good for Pappas, a 38-year-old wife and mother of two school-age daughters. While there's always much to do in Chicago, often times Pappas likes nothing better than staying home and reading science fiction—which is what DocuSign CLM and so many other modern tools might have once seemed. But the lines have seemingly blurred between the imaginative and the literal, and with artificial intelligence on the verge of being business as usual at so many places, one can only speculate as to what's next.
An in-house legal role would seem as good as any place to discover. To Pappas, Alter Domus might be another name for Brave New World.
"I just love being in-house," she says. "I thrive on collaborating with people, especially here. We've got an open-floor plan and I talk regularly with all employees."
View this feature in the Vanguard Summer II 2023 Edition here.
Showcase your feature on your website with a custom "As Featured in Vanguard" badge that links directly to your article!
Copy and paste this script into your page coding (ideally right before the closing