Ana Carolina Pérez – Multibank
Multibank legal leader adds tech to ensure her team adds value
Ana Carolina Pérez has nearly two decades of legal experience in the banking and finance industry, and in November 2021, she joined Multibank Panama as the vice president of legal advice.
Since then, she and her team of 10 attorneys and six legal assistants have helped Multibank add technology for contract review, editing and storage with the guidance and support of the company's digital transformation department. Pérez and her team also implemented electronic signatures that reduce the time needed to originate and service mortgage loans in collaboration with Multibank's client experience, retail departments and several strategic partners.
Pérez is also improving how her team works with Multibank's business teams to modernize the legal services they provide with technological tools that will result in better service internally and for the organization's external customers.
The tools are there
Multibank Panama was founded in July 1990. Over the past 32 years, it has become Panama's sixth-largest bank based on total assets and loans. In 2020, it was acquired by Grupo Aval, one of the more prominent business conglomerates in Colombia and the Andean Region.
Grupo Aval subsidiary Banco de Bogotá is currently the head office of Multibank Panamá. Multibank also maintains a significant market share in financing the construction, automobile and agricultural sectors.
Technology is vital in helping the business continue to grow in a demanding and competitive landscape, Pérez says. Implementing advanced automation tools was easier because the technology was already available in the bank's licensed software. She also worked with strategic suppliers and the bank's internal team in implementing new tech, such as the qualified electronic signature.
She adds that integrating different technological software enabled her team to share and revise contracts faster, with the assistance and guidance of the bank's digital transformation department. Pérez and her team also work with outside counsel to automate documenting guarantees in loan agreements, such as pledges.
"The major risk I encountered in implementing these technological changes is showing everyone that digitalization and automatization of legal documents and services are possible," Pérez says.
She credits Gerardo Ulloa, Multibank Panama's country manager, and his innovative vision as the main reason she could implement the technological tools in the legal department and the entire organization.
Banking on her experience
Born and raised in Panama City by a Cuban mother and a Panamanian father, Pérez says she decided to become an attorney in high school because she thought it would enable her to help run the family's convenience store. While studying law at the Universidad Santa María La Antigua, Pérez worked as a legal assistant at the law firm of Alemán, Cordero, Galindo & Lee.
She stayed with the firm for almost two years after earning her law degree in 2003 and then joined another bank as an attorney. She also earned her master's degree in procedural law at the Universidad Interamericana de Panamá.
For nearly 20 years, Pérez has provided legal management and advice to banks in Panama. That includes one that Citibank acquired—she stayed for seven years and oversaw the legal services for the organization's retail business.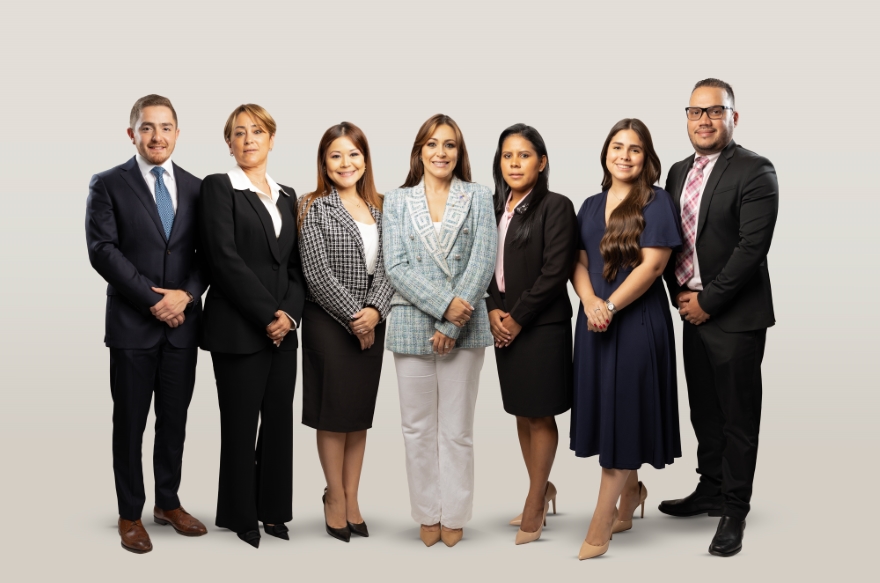 She left Citibank in March 2014 to become the legal director for the retail business unit in Banistmo. In November 2021, Pérez joined Multibank—she earned her MBA from Westfield Business School that same year.
Pérez has been happily married for more than nine years, and she has a son who enjoys golfing with his father and practicing hapkido, a Korean martial art, with her.
Pérez has enjoyed working with Multibank's "united and unique" team. She says they inspire each other, and all work toward providing quality legal services and using innovation and technology to bring efficiency to those services.
"We all believe in our motto that good results will give you freedom," she says.
View this feature in the Vanguard Summer I 2023 Edition here.
Showcase your feature on your website with a custom "As Featured in Vanguard" badge that links directly to your article!
Copy and paste this script into your page coding (ideally right before the closing