Aaron Mandel – QBE
Assistant VP and general counsel defends insurer's legal goalposts
Aaron Mandel started his studies at Penn State University expecting to become a meteorologist, but fate—and the difficulties of fluid dynamics—intervened to steer him toward a different career.
One semester, he took a class titled "Philosophy of Law" and was fascinated with the coursework. Students had to prepare a research memo on a given issue, after which the professor would help them pinpoint the weak spots in their arguments. Mandel, who always enjoyed writing, found that semester-long process refreshing. He not only learned how to write like a lawyer; he learned how to think like one, too.
"I like figuring things out and explaining why things are, explaining why things happen," he says. "Which is part of why I really love being a parent, too. Because you get to impart that to a kid."
As assistant vice president and assistant general counsel at QBE, an Australia-based global insurance company, Mandel is constantly putting his knack for clear explanations to work, be it answering legal questions or his daughter's frequent refrain: "Why?"
After working at an international law firm for a decade, Mandel got used to handling cases that were mostly alike. For example, he spent the latter half of his time at the firm as a lead associate on complex construction defect coverage matters. But since making the switch to in-house counsel at QBE, he's seen a jump in the variety of legal puzzles that land on his desk.
"The diversity of the types of claims that I get asked about now, there's just nothing like it," Mandel says. "One day you could be asked about a livestock mortality policy, and the next day, you could get asked about damage from natural disasters, and then the next day, there are allegations of biometric privacy law violations."
Advising claims professionals
One of Mandel's responsibilities is to provide legal advice to claims professionals—specifically, insight on how courts address certain issues that arise during the handling of a claim. The answers may differ depending on the jurisdiction, so Mandel keeps up with court decisions, laws, rules and regulations in different states.
His goal is to ensure that everyone's operating with the same understanding of the coverage purchased. Whether due to selective reading, unjustified expectations or an idea of insurance as a social safety net, Mandel says he's dealt with some outlandish arguments over the years.
"Part of what I do is help make sure everyone's operating within the same framework, and there's no moving the goalposts," he says. "There have been situations where the arguments people were making just didn't line up with the coverages. And even in the face of a communication explaining why that wasn't the case, I've seen people persist in arguing for reasons that simply aren't supported by the policy language. It just reinforces why it's so critical to be clear in communications."
Helping lead an exceptional team
Mandel also advises on policy language and issues related to coverage.
"We sometimes get involved with a request that's come in that's like, 'Hey, we're thinking about helping the client by doing this. What are your thoughts on this?'" he says. "And our job is just basically providing our knowledge and our expertise to ensure that they're seeing everything that they should be looking for, and they're not going to get blindsided on the back end by something that they didn't expect or anticipate."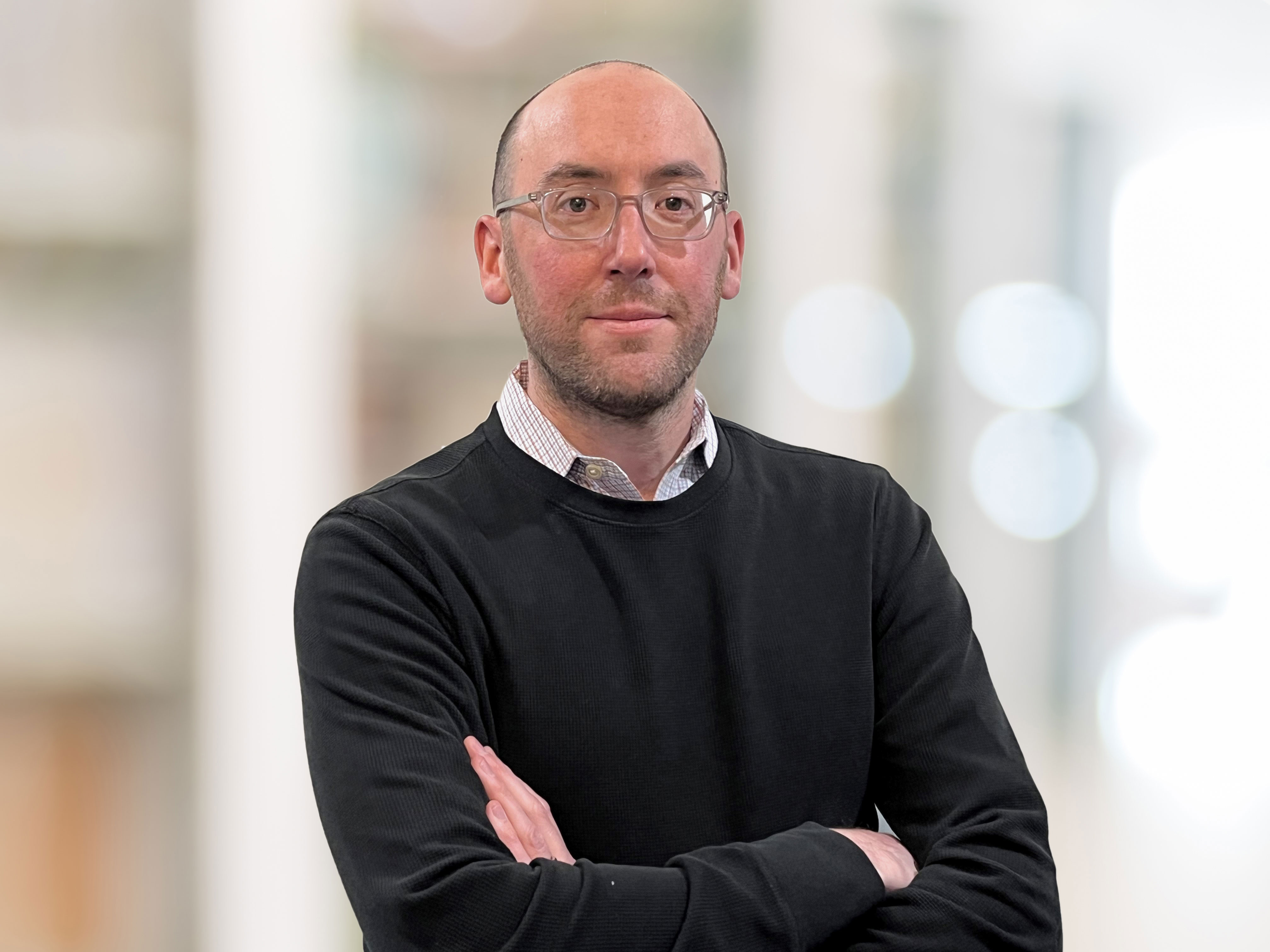 He enjoys collaborating with other members of his team and picking the brains of the great attorneys who work with him. As one of the senior attorneys on the team, he tries to serve as both mentor and sounding board to his colleagues. And he loves seeing the direct result of their collective knowledge and skills brought to bear on a problem.
"Insurance a lot of times mirrors society, so there are certainly a lot of complex issues," Mandel says. "When you're dealing with something complex, it's great to be part of the team. It's great to have people that you can bounce thoughts off of, because what you've got to do is make sure you're mitigating the risk faced by the company and its clients."
Staying grounded
A graduate of Penn State and Cardozo Law School, Mandel is originally from Philadelphia. In his free time, he golfs and spends time with family, trying never to miss any of his son's or daughter's sporting events. He says he's been blessed with easy kids who have reinforced for him the importance of clear communication.
"The way I interact with my kids just keeps me grounded generally," he says. "Having my kids question me on stuff, it keeps me in the mindset—like, I can't explain something at the level that I would explain it to my wife. I have to make sure they understand it."
A film buff, Mandel also enjoys watching movies with his wife and using them to explain insurance concepts. "The Shawshank Redemption," "The Big Lebowski" and George Clooney's "Michael Clayton" are among his favorites.
If the insurance business mirrors society, so too do movies, and Mandel finds in both a complexity that challenges and engages him.
"Insurance is such an important part of how our society operates," he says. "I love being part of an incredible team filled with exceptional attorneys who are dedicated to making sure that our company is the most consistent and innovative risk partner for its broker partners and customers. That, in turn, enables a more resilient future for all of us."
View this feature in the Vanguard Winter IV 2023 Edition here.
Showcase your feature on your website with a custom "As Featured in Vanguard" badge that links directly to your article!
Copy and paste this script into your page coding (ideally right before the closing