Brendan Malley – QBE North America
Where prevention starts in-house
The very nature of the insurance business is about mitigating the risk of clients, and Brendan Malley takes that approach in his role with the regional division of the Australian-based company that is his sole client.
A member of the legal staff at the top 20 global insurer QBE North America since 2011, and senior vice president and head of litigation for the past five years, Malley is all about prevention.
For whatever the reality might be, there's the perception that an insurance company is a cash cow to be milked to the max by plaintiff lawyers and other seekers of damages. It's a perception that Malley is intent on insuring QBE North America against, and he can report much progress since the company's legal department took more functions in-house several years ago.
"Those lawsuits aren't always about justice," Malley said from his New York City office during an October interview with Vanguard. "We've been taking a more aggressive approach to prevention, and it's working. The number of suits we've faced has dropped precipitously, as has the money we've spent on outside counsel."
By way of example, in the last three years through 2018 extra-contractual suits against QBE have dropped 54 percent, indemnity outcomes have improved by a whopping 91 percent, and legal spending has been cut by 73 percent. Malley's team is on pace to continue those results through 2019.
Asset, not a liability
As point man for all litigation, Malley leads one of several legal departments answerable to the group general counsel. He's got eight lawyers and three paralegals under his wing, and says all metrics reveal that, done right, in-house legal is more investment than cost.
"In the past, when coverage issues or litigation came up, we'd hire attorneys throughout the country to help navigate the dispute or provide an opinion on interpretation, but it wasn't an efficient way to operate," Malley explains. "We've since centralized and coordinated these functions, and it's had a real impact. Of course, we are here to help clients faced with claims. So, if a claim should be covered, we know right away and pay it. Conversely, if the policy doesn't provide coverage, we have the right analysis and are able to effectively communicate the decision to our policy holders."
Sustaining those gains will have Malley finding qualified candidates to fill new openings for a lawyer and a paralegal on his team. Asked what qualities he's looking for, he replies "people who live and breathe insurance law."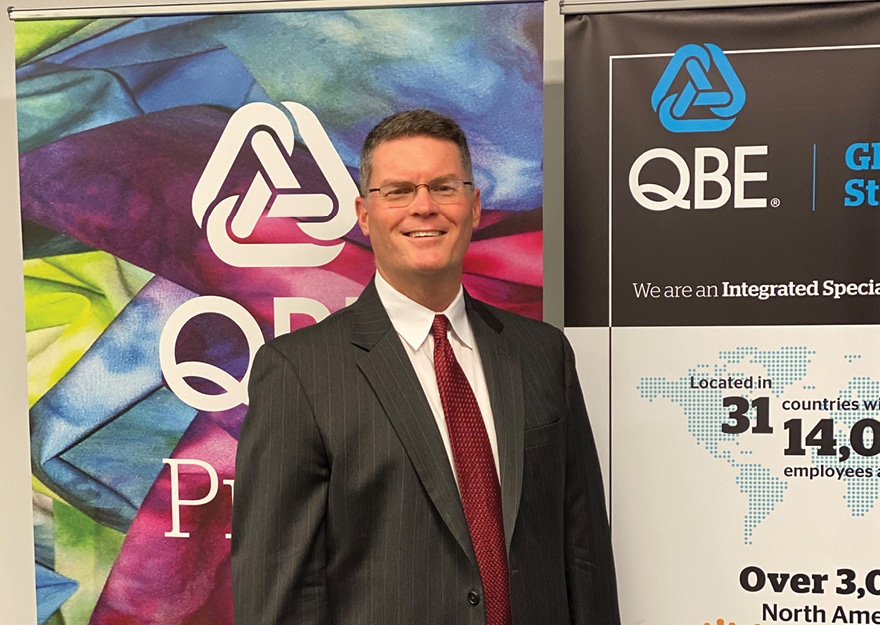 It's a trait that has served the 54-year-old Malley well practically throughout his career.
A Fairfield University undergrad who got his juris doctorate from St. John's University School of Law, Malley spent 15 years with Mendes & Mount, a New York-based firm specializing in insurance and reinsurance matters. "Insurance-insurance-insurance every day," is how he describes that stretch, and how it proved to be his forte.
"I like words and the interplay of words, and the detail, strategy and tactics that goes into insurance disputes work," he says. "It's a fast-paced environment, one that's right for problem-solvers."
At home in-house
Malley would acquit himself well for Mendes & Mount, but with a wife and two children at their home in Westchester, an in-house role with more flexible work hours seemed more appealing than the daily grind at a firm. He'd find a choice position as an assistant vice president at the multinational finance and insurance company AIG, where Malley would ply his skills from 2004 to 2011.
He'd move to QBE North America for the next three years as an assistant general counsel and vice president, and earn a promotion to his present position in 2014.
Kind of a baptism by fire, Malley says about that professional upgrade, which coincided with some of the most challenging tests including an issue that had to be settled with the New York State Department of Financial Services, which forced QBE North America to pay a $10 million penalty and, along with another lender insurer, Assurant, overhaul its policies for forced-placed insurance that hits homebuyers with higher coverage costs should their original policies lapse. Though it's common practice in homeowners' coverage, it's popularly derided as anti-consumer.
"Five fires a day, challenge after challenge," is how Malley sums up his initiation as SVP and head of litigation. "Hectic, yet fantastic."
Game face on
That's because such times can bring out the best in a lawyer, Malley goes on to say. The QBE North America business model being wide ranging and diverse, and the litigation climate always ripe for lawsuits, any staff lawyer must be at the top of his or her game. Plus there are so many other initiatives that put a premium on a lawyer's versatility.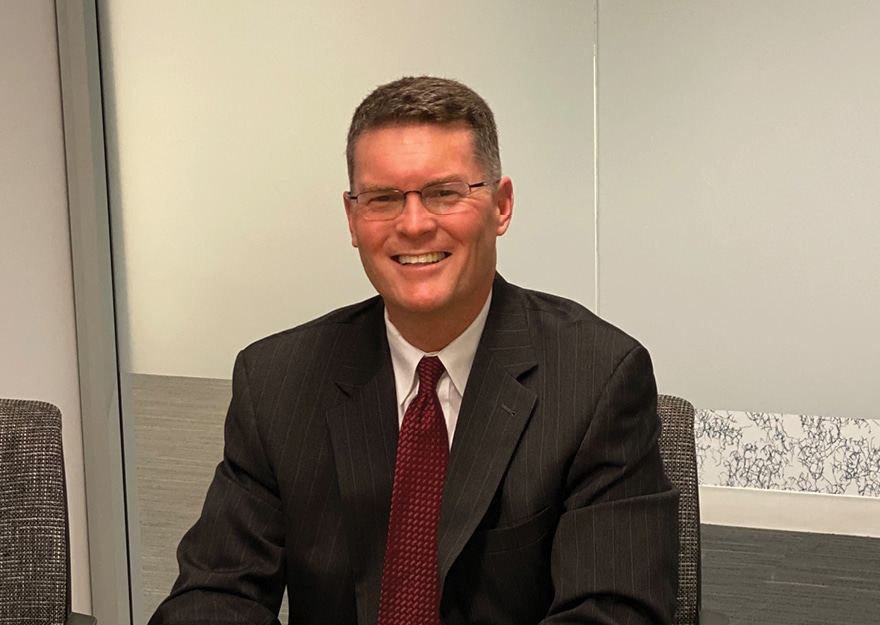 Early this year, QBE North America launched the Integrated Advantage for Financial Institutions, offering its customers access to a single team organized under a leader of experts in underwriting, claims, global risk solutions, distribution and product. This unit will be heavily supported by Malley and the legal eagles.
The same goes for the QBE Integrated Advantage for Healthcare, which provides company experts in underwriting, claims, risk solutions and product to the healthcare industry. The rules and regulations in this area are so fast changing, as are the reimbursement structures, it's essential to not just keep up with the curve, but to be ahead of it.
"Our deep healthcare experience gives us the ability to offer risk-mitigation strategies and resources to help address specific risks that affect the entire industry," QBE North America says.
Malley echoes that statement, reminding that QBE North America and its clientele share a common goal. Lessen the risk for one, and you've done so for all involved.
And there are risks that are beyond anyone's reach. High-stakes risks at that, with QBE North America providing coverage against natural disasters that might be Western wildfires, Southeast hurricanes and Midwest and Gulf Coast floods. So much that even an insurance heavyweight can't prevent, Malley says.
Which makes it all the more essential to go strong on what can be mitigated.
Showcase your feature on your website with a custom "As Featured in Vanguard" badge that links directly to your article!
Copy and paste this script into your page coding (ideally right before the closing