Adam Schwenker – Qualcomm
Where there's will, there's creative way to seal deal
Quite the unique business model that Adam Schwenker must protect while quarterbacking the M&A team at Qualcomm Inc. The San Diego-headquartered company is a high-tech two-fer, selling microchips and licensing technology, and it's in prudent growth mode.
"It often means walking a tight rope in getting the best of both worlds," Schwenker tells Vanguard in January. "That can lead to some very creative transaction structures."
Including one that Schwenker expects to finalize this year as Qualcomm's long-time vice president and legal counsel. The company anticipating much potential in autonomous automobiles, it targeted for acquisition Veoneer Inc., a Stockholm-based American Swedish provider of automotive technology that had been under agreement to be bought by Magna International Inc.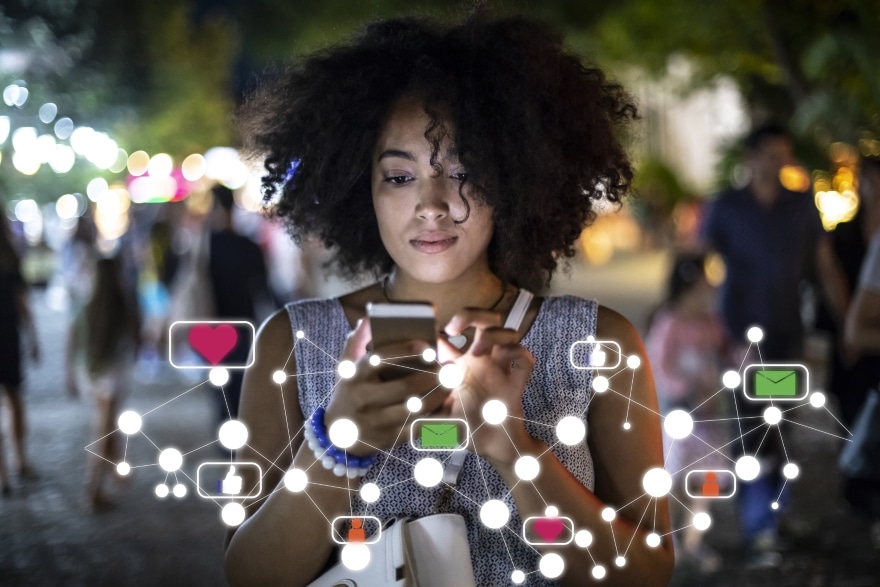 Only Qualcomm didn't want the entire Veoneer, just its Arriver division that specializes in software necessary for a vehicle to drive itself. Veoneer, however, insisted that Qualcomm also acquire its line of traditional automotive parts used by original equipment manufacturers. That's where Qualcomm had to get creative with the help of outside counsel Scott Barshay, a partner with the New York firm of Paul, Weiss, Rifkind, Wharton & Garrison.
With the Barshay's help, the New York investment SSW Partners became part of last October's $4.5 billion purchase of Veoneer. When the deal closes, SSW Partners will acquire all Veoneer's outstanding capital stock and retain the OEM division while selling Arriver to Qualcomm. Once Arriver's software is integrated into Qualcomm's Snapdragon Ride driverless technology, it should further fuel the company's efforts to partner with automakers of the first self-driving cars.
While that's in progress, Schwenker and the four lawyers under his wing should have other acquisitions to pursue and investment deals to seal. Qualcomm's microchips being essential parts of cars, smartphones, laptops, watches, Wi-Fi and what-not, possibilities abound. They also support Qualcomm Ventures, one of the most active corporate venture capital groups.
All for acquisitions
"We're the acquisitive type and looking at targets in many areas," he says. "Often the fastest way to achieve growth is through buying good companies and, at any given time, we have at least one acquisition running as well as multiple investments."
That's the work Schwenker likes best, detail intense as it is. He often collaborates with colleagues in finance, human resources, corporate development and licensing to assess existing or possible contractual arrangements. The leanness of his own team often has him soliciting the input of outside firms. He cites DLA Piper and the Paul, Weiss firm as go-to's for the exhaustive due diligence that precedes any merger or acquisition.
Though there can be times when the stars just aren't aligned for a deal to go down. Schwenker recalls how in 2016, Qualcomm was trying to execute what would have been the largest tech acquisition of the time, the planned $47 billion purchase of Dutch chipmaker NXP Semiconductors, which multiple worldwide regulators had OK'd with a few revisions.
Meanwhile a then-Singapore headquartered company, Broadcom Inc., attempted a hostile takeover of Qualcomm after its initial $103 billion offer had been denied. Though Broadcom upped the offer to $117 billion and tried to change the Qualcomm board of directors, the Trump administration stepped in, citing national security interests could be compromised if Qualcomm's technology landed in foreign hands.
"Our government affairs team argued for us, but our defense was multifaceted," Schwenker explains. "While we were fortunate to get the CFIUS order [Committee on Foreign Investment in the U.S.], we were also promoting our business plan as an independent company to our shareholders."
And for what it matters, Broadcom, which in 2018 relocated to San Jose, California, opposed Qualcomm's bid for NXP, which never was consummated.
He means business
He's probably not seen the last of these conflicts, there being a worldwide technological arms race and each country protecting its interests.
It's all part of the fun of being an in-house transactional attorney in what might be the most dynamic industry, technology. It's also a role Schwenker relishes, and he's has been doing it on Qualcomm's behalf since joining the company as a 34-year-old lawyer in 2004.
The company and San Diego itself have proved a most agreeable landing for the UCLA undergrad whose years at the University of California, Berkeley School of Law coincided with boom times at nearby Silicon Valley. That had many of the area's tech-oriented law firms soliciting the campus for young talent, but Schwenker looked farther south.
At the time San Diego was more affordable than Palo Alto and the Bay Area, and advancement might not be so cut-throat. It's also been a great place for Schwenker and his wife to raise their two children: a son who's a student at the University of Oregon and daughter who graduates high school this June.
Schwenker honed his skills from 1998 to 2004 at the San Diego firm of Gray Cary Ware & Freidenrich—now part of DLA Piper—and furthers them in a place where he can assess the long-term consequences. He's earned several promotions in those 18 years, the most recent in 2012 to his current positions.
Flexibility is among the traits he looks for when enlisting outside counsel or filling a rare vacancy on his team. Whereas Qualcomm's technologists can lead peripatetic careers, the company's lawyers tend to stay, which has Schwenker vetting them to the nth degree.
"Qualcomm has taught me the value of a good team and we keep that in mind when recruiting," Schwenker says. "Flexibility, legal skill and the ability to work within the environment are all-important."
Same goes for outside counsel.
"Qualcomm pushes everyone involved with our deals to think outside the box," says Schwenker. "We've got to come up with solutions for problems that many of our competitors don't have. It requires us to innovate and be creative."
View this feature in the Vanguard Spring II 2022 Edition here.
Showcase your feature on your website with a custom "As Featured in Vanguard" badge that links directly to your article!
Copy and paste this script into your page coding (ideally right before the closing