Lucinda McRoberts – USA Swimming
Fish out of water
Just a few months shy of the Tokyo Olympics opening ceremony, the world's elite athletes were on tenterhooks.
What decision would the International Olympic Committee make in light of the COVID-19 pandemic? Would athletes compete or stay home?
By March 12—what Lucinda McRoberts calls the day sports got benched—major league teams nationally put their seasons on hold while athletes joined the multitudes worldwide in testing positive for coronavirus. McRoberts, the general counsel for USA Swimming, says she and others expected the IOC would follow suit.
But it didn't—at least, not at first.
In the days that followed, USA Swimming President and CEO Tim Hinchey put forth a letter—controversial to some—asking for a year's delay of the games. In the wake of its release, Canada and Australia announced their intention to boycott if the Games weren't cancelled. USA Track & Field, USA Gymnastics and the U.S. Equestrian Federation also joined the call for postponement.
In the final analysis, the games were delayed until 2021.
"Our perspective was that this was so much bigger than sport," McRoberts says. "Here we have government and health authorities telling us to utilize social distancing, limit exposure to people and stay home unless it's absolutely necessary. To say that thousands of people should gather to celebrate sports seemed contrary to the reality of the circumstances."
No-brainer
But what choice was there?
Actually there were several, McRoberts recalls in mid-March, speaking to Vanguard as thousands of deaths mounted in the United States. The event could be held without spectators or be cancelled. It wasn't a simple decision, she says, given the stakes for the multi-billion-dollar Olympic enterprise set into motion seven years prior.
At stake for swimmers was the celebrated U.S. Olympic Team Trials in Omaha, which would be held one month before the Olympics and serves as the only qualifying opportunity for American swimmers. It's a nerve-wracking and celebratory time after years of intensive training for participants, McRoberts says.
Up to 1,500 swimmers and tens of thousands of spectators were anticipated to attend the trials in in June. After a week of racing, the top 52 swimmers would be picked. Then the team would advance to an overseas training camp prior the Games.
High and dry
With risk from COVID-19 becoming increasingly apparent, however, athletes quickly found themselves proverbial fish out of water.
Banned from pools and gymnasiums, everything shut down in response to the advancing pandemic, from qualifying meets to the home office. The Olympic torch took a lonely journey from Greece to Japan. With little fanfare, its flame was reduced to a flicker.
Emotionally torn, McRoberts says athletes struggled with maintaining a competitive mindset to continue training, punctuated by the fear of how the virus would impact their readiness. Those sentiments were pitted against the fierce desire to compete in what is a crowning achievement in an athletic career.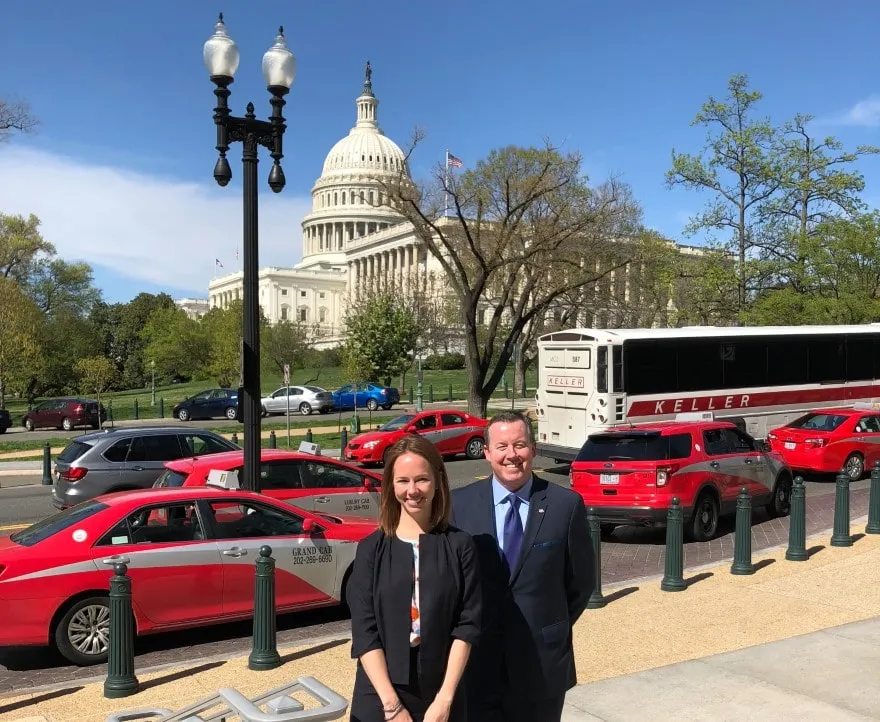 "It was a terrifying prospect under the circumstances," McRoberts says. "It could be argued both ways and the uncertainty was what made it the most difficult."
The reaction from the athletes for postponement of the Games—while not a consensus—was respectful and mostly positive, she says.
Legalities of selection
In the wake of the decision to postpone the Games, it's been heady times for McRoberts, who has to look at the situation from a regulatory standpoint.
Each athlete, in accordance with federal law, must get a fair shake at qualifying for the swim team through the Ted Stevens Act. While most athletes had been competing to get qualifying times for trials, other qualifying events shut down across the country.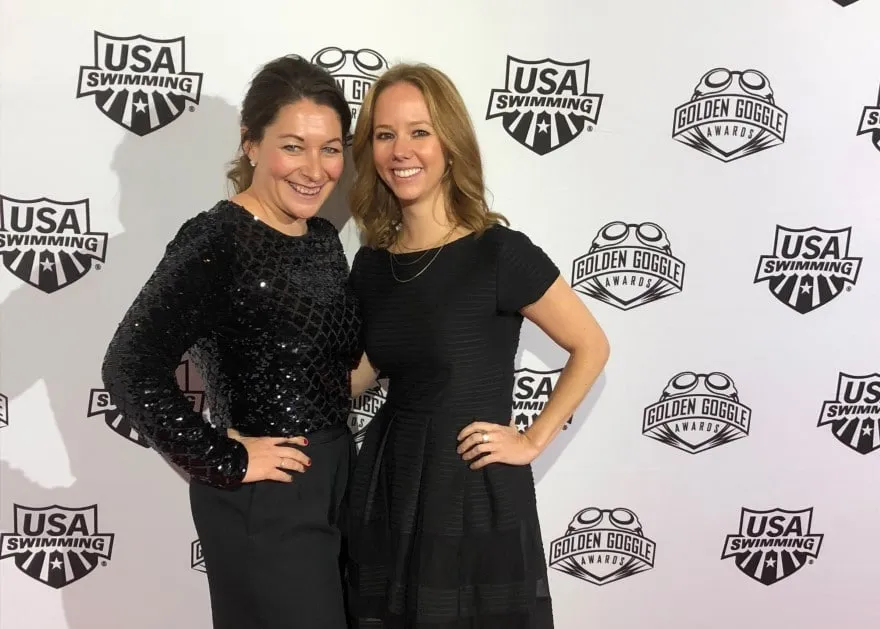 "If we can't host competitions, or trials, the question becomes how do we select a team going forward?" she says of the now postponed Olympics.
While a 20-page document protects the rights of swimmers to participate in the Games—intending to cover every possible scenario—selection criteria may need to be revamped, McRoberts says.
Keeping athletes first
The health and safety of athletes is the organization's top priority, McRoberts says. Leading a working group, she is developing new programs and resources and facilitating dialogue to protect swimmers in and out of the pool.
To that end, a total of $5 million outside the general budget supports protections in the area of child and sexual abuse, as well as initiatives to support communication with 400,000 members across 3,000 member clubs. Included in that is development of management systems; a coaching curriculum set to its own standards; and Safe Sport staff development and training to enhance community education to protect athletes.
"My job rarely has anything to do with what goes on in the pool," she says. "There's plenty to address out of the water."
Committed
To gain her colleagues' trust and perspective, however, McRoberts, a non-swimmer, trained for a race, joking that the officials pacing the deck moved faster than she did. It was her way of earning her stripes as a member of the team.
McRoberts realized early on she was a better student than athlete. Opting to pursue law, she hoped to apply it to her love of sports. Earning her bachelor's degree in political science in 2007 at Yale, she followed up with a law degree from University of Michigan Law School in 2010.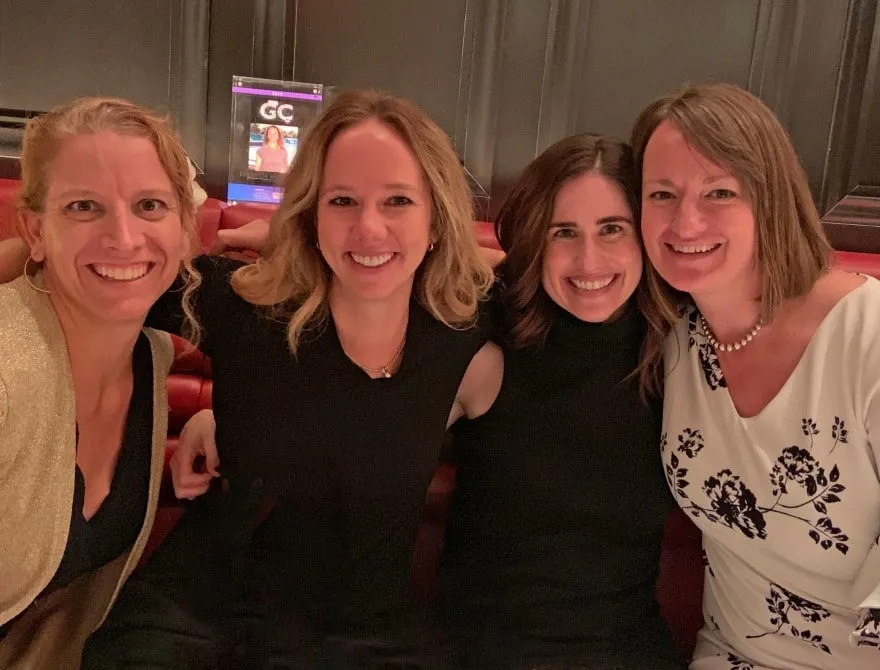 Starting her legal career as a bankruptcy associate in Missouri, she later found her way to the firm's sports law practice in Colorado Springs, where she worked as outside counsel for swimming, volleyball, basketball, speedskating and curling groups, among others. She even worked on high-profile anti-doping cases, including the U.S. Anti-Doping Agency case against Lance Armstrong.
McRoberts joined USA Swimming in 2015, and was promoted as the first in-house general counsel the following year.
The "general" part of that responsibility says it all, McRoberts says. In addition to handling anti-doping and sexual abuse prevention, she has a steady diet of liability matters, employment law, data privacy, compliance and administrative issues to help the organization operate more like a business.  She now holds the title of chief administrative officer and general counsel, where her duties extend beyond the legal team to all matters of risk management, human resources, information technology, safe sport and government relations.
"Testifying in Washington was my most gratifying professional experience," McRoberts says of appearing before the House and the Senate on sexual abuse prevention matters. "Growing up, I was interested in careers in sport and public service, and I never could have imagined the two merging as they have."
This recent letter to delay the Olympics—while a different matter entirely—is tapped from the same vein of athlete protection.
"We had no expectations," McRoberts says. "But what I hope people take from our action is that the safety of our athletes comes first and is ingrained in our culture."
Showcase your feature on your website with a custom "As Featured in Vanguard" badge that links directly to your article!
Copy and paste this script into your page coding (ideally right before the closing