Philip Luppino Jr. – Aucera (DialAmerica)
Making the right legal calls
Philip Luppino Jr. keeps busy as he nears his first anniversary as general counsel of the company whose origins go back to the establishment of one of the nation's first-ever telemarketing call centers in 1957.
Much has changed on the telemarketing front in the last 66 years, and DialAmerica strives to stay ahead of the curve while rebranding to its new name Aucera and expanding its operations worldwide.
In the past year the company has entered into partnerships which allow it to offer multiple offshore and near shore call center locations.  Additionally, DialAmerica has established a new innovation lab where the company will utilize internal and external resources to develop state-of-the-art applications that leverage artificial intelligence in enhancing the customer experience.
That'll require much oversight from the 31-year-old Luppino who's a one-man legal department accustomed by necessity to multitasking. Here, no two days are the same.
"I could say this is a challenge but it's something that I've found much more positive," he tells Vanguard during a late-summer interview from Mahwah, New Jersey. "It's enabled me to be involved in every aspect of the business—sales, senior leadership, human resources—and learn so much in a short time."
That learning is only likely to intensify amidst a changing business model.
No dialing back
Whereas DialAmerica's traditional modus operandi was site-centric brick-and-mortar facilities nationwide, Aucera shifts to a project-specific model that eliminates the need for most employees to report to the office. The workforce having acquitted itself by going remote during the COVID-19 pandemic, most will stay that way while reporting to a project leader who may be based anywhere.
Efficient as this model might be, it'll have Luppino having to stay up to date on rules and regulations that can vary from state to state as Aucera mostly undertakes nationwide customer service on behalf of its corporate clientele.
If you had been pestered by cold calls, Luppino says chances are DialAmerica wasn't to blame. But if you're calling a bank, retailer, utility company, insurance carrier or healthcare provider about whatever concern, there's a good chance an Aucera employee will be on the other end assisting you.
Still, with more of the workforce dispersed, Luppino must keep tabs on employee and data-protection laws, which often differ by state. Should Aucera make outgoing calls on behalf of charities or other causes exempt from do-not-call laws, it must do so while adhering to the times allowed by a particular jurisdiction.

As to the meaning behind the new moniker, Luppino explains that Aucera is a combination of several word roots, meaning "to listen" and "grow."
"Aucera is focused on listening to our clients, customizing people and technology solutions for them, and growing their business and bottom lines," he says. "At the same time, we are committed to listening to our employees and providing them with a work environment in which they can achieve their personal growth and success goals.
"We've become a full-service operation supporting all aspects of our client's customer experience strategies, including strategic guidance, evolving technology solutions and global live agent assistance, not just telemarketing efforts. The new name should better reflect our full range of services."
But while a corporate rebrand is never as simple as it might seem—it entailing copyright and registration issues—it should be less intense than some of the other items on Luppino's agenda. The company has augmented its contact center in the Dominican Republic with sites in the Philippines, Mexico, Central and South America, and others to follow in South Africa and other world geographies. For this to materialize, DialAmerica will continue to need global partners and while Luppino can't reveal many details, he's been key in negotiating these arrangements as well as delving into compliance issues on many fronts.
"I wouldn't call myself an expert in Asian, African, or Central and South American law, at least not yet," he says with a good-natured laugh. "But the partnerships we're forging will open us up to those who are."
Closer to home, Luppino speaks excitedly about the innovation lab.   Artificial intelligence, robotic process automation and machine-learning seeming the wave of the customer-service future, he'll explore arrangements with such companies. Though this discipline isn't second nature to Luppino, it too will be part of the ongoing learning of a new industry that commenced with him joining DialAmerica last November and continues with the transition to Aucera.
At home in-house
DialAmerica wasn't his first in-house rodeo, Luppino being hired for his first general counsel role in 2018 at the age of 26 with his family's company, V.A.L. Holdings Inc. The Carlstadt, New Jersey, company handles administrative operations for corporate clientele. His responsibilities at V.A.L. bearing some resemblance to DialAmerica's, he says his four years there prepared him for the role of the much bigger company.
His stints as an associate with two New Jersey firms also aided his professional growth. Luppino handled municipal government matters at Diktas Gillen P.C. and litigation at Varcadipane & Pinnisi P.C. from 2017 to 2018 before joining V.A.L. and serving the dual roles of general counsel and controller.
A 2014 University of Rhode Island political science major who, three years later, graduated from the Maurice A. Deane School of Law at Hofstra University, Luppino says he knew from early on that he'd be an attorney. "Law and Order" was a favorite TV show, though even then he reckoned business law was more to his liking than litigating.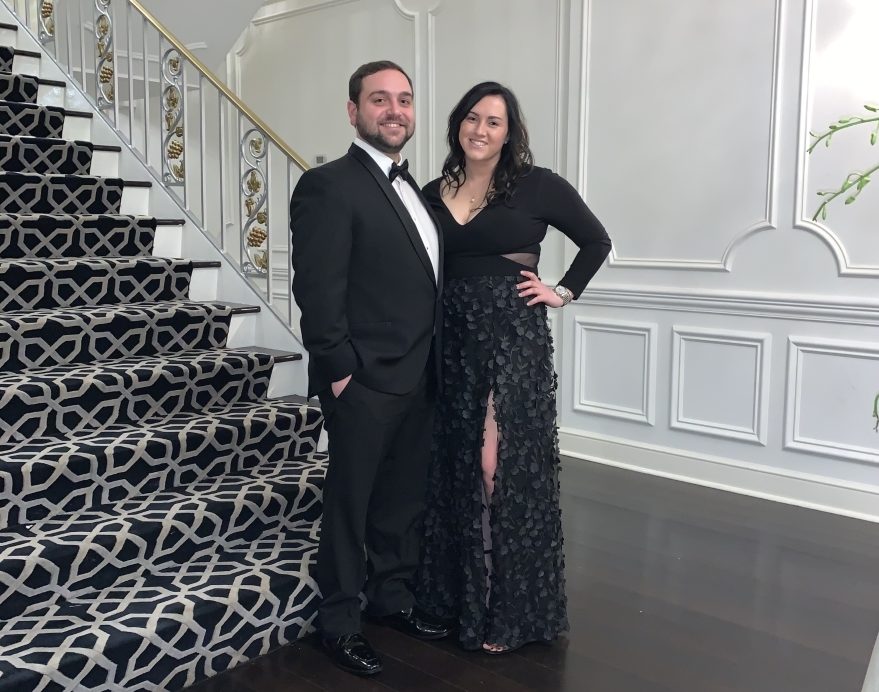 As to what brought him from V.A.L. to DialAmerica, he says he noticed its online posting after its former general counsel, Nile Kaya, left for a similar position at ELM Home & Building Solutions.
"One of the things that set me apart from other applicants was that I had developed as a lawyer in a family business," he says. "That gave me a unique perspective as well as an understanding of how to balance the business needs with legal requirements. Some attorneys might have a problem with that balance."
Precarious as that balance might be, Luppino says it's all part of working in-house and he doesn't miss the chasing of billable hours that's much of private law. According to him, a general counsel role fits his skillset, as it enables him to immerse in projects from conception to completion.
All the better that so many projects, including a rebrand and restructuring, are underway at the newly renamed Aucera.
"I'm very happy where I am as a young attorney and general counsel," says Luppino, whose wife is soon to give birth to their first child. "I feel lucky and blessed, though I had to work very hard to get here. I'm very excited for the future and see lots happening for the company and me personally."
Showcase your feature on your website with a custom "As Featured in Vanguard" badge that links directly to your article!
Copy and paste this script into your page coding (ideally right before the closing