Aline Goldsztejn – Locaweb
Locaweb CLO takes team approach to managing legal affairs
In the nearly 19 years Aline Goldsztejn has been with Locaweb Company, a Brazilian company that provides solutions for digital transformation, there's not much she hasn't done from a legal perspective. 
To begin with, she built Locaweb's legal department as its first in-house counsel. 
Since then, Goldsztejn has provided legal and compliance support for Brazil's personal information and data and privacy laws, managed more than 20 M&As (including 14 acquisitions in one year), and helped the company go public in an initial public offering in 2020. 
Goldsztejn and her team have also avoided litigation in a very litigious nation. Though Locaweb serves about 600,000 customers, the company has faced 300 lawsuits and prevailed in 85 percent of them, she says. 
While working through enough experience for two careers, Goldsztejn says the successes she's enjoyed are because of her team as well as the strong roster of firms providing outside counsel. 
"I've needed a strong and brilliant team to help me on my journey," she says. "We have all had to learn about service and the technology sector and industry to be a business partner." 
Knowing the business
Headquartered in São Paulo, Locaweb was founded in 1998 in a small room with one server and an investment of $30,000. In 2000, as the dot com investment bubble burst, the company grew to 10,000 customers. Locaweb built its first data center in 2006, and in 2010, Silverlake bought a 20 percent equity stake in the company, providing funding for a second data center and M&A, including the 2012 acquisition of Tray, one of the most important e-commerce platforms in Brazil. 
Goldsztejn joined Locaweb in November 2004 after working in the public sector as well as at boutique law firms in São Paulo. 
"It was all new and the company was smaller then," she recalls. "I had to understand the business first before I could build a legal team to serve it." 
However, she knew her team—it's since grown to 30 attorneys—needed to reflect her skills and qualities, too. For instance, she wanted legal professionals who were creative and curious while also being honest and persistent. 
She assigns new hires to work throughout the business and to help them understand web hosting, she'll take them to the data centers to show them what a server is and how it works. That knowledge can help attorneys understand how to structure contracts and help resolve customer service and contract issues long before they reach a courtroom. 
While Goldsztejn says advice and counsel from the Salles Franco de Campos Bruschini Advogados on civil and consumer law issues is invaluable, the low percentage of cases her team manages is attributable to understanding the company and industry. 
"We look at problems and have a type of understanding with customers and communicate well with them," she says. 
Third time's the charm
Before Locaweb went public with a February 2020 IPO that raised $1.3 billion reais ($305.5 million in U.S. currency), Goldsztejn says it had halted two prior attempts because of the global economic environment. Instead, the company focused on M&A. The third, and successful, effort was completed quickly. 
She and her team worked with outside counsel from the firm of Mayer Brown and Locaweb's bankers to prepare the application and documentation for the IPO. Together, they compiled the financial information and business plans for potential shareholders to review in a prospectus. They also established the corporate governance structure for the public entity. 
Goldsztejn says the process is like an IPO in the U.S. that requires submitting an application and documentation to the Securities and Exchange Commission—even the agency names are the same. Locaweb started the process in September 2019, filed its application only three months later and gained approval in January 2020. A month later, its stock began trading at $17.25 reais per share, and the IPO was the most successful in Brazil that year.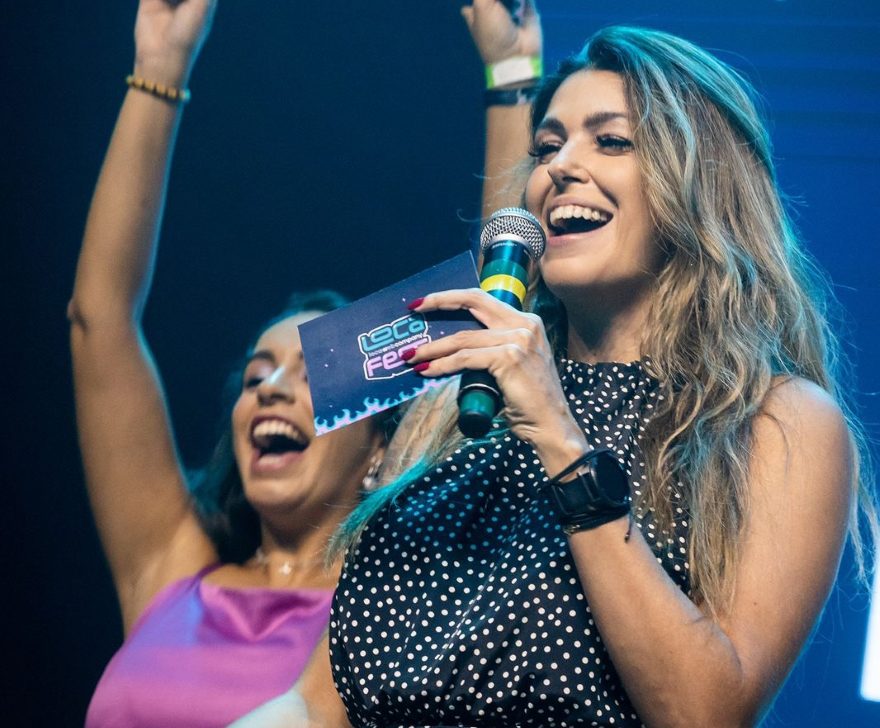 The IPO generated funding that was used to acquire 14 companies in the ensuing 18 months, Goldsztejn says. Included in the acquisitions were Vindi, Squid, Bling and Melhor Envio, which manages and provides logistics for Locaweb's Tray e-commerce platform. Locaweb also acquired Credisfera, which offers credit solutions to small and medium-sized enterprises.  
Working again with attorneys from Mayer Brown, Goldsztejn and her team provided advice and counsel on the acquisitions that included analyzing the financial and corporate structure for the companies as well how they'd fit into Locaweb and the risk factors for the deals. 
While adding acquisitions to the company, the legal team has also overseen compliance with Brazil's personal data protection laws known by their LGPD acronym. The laws, which are similar to the European Union's General Data Protections, were signed into law on Sept. 17, 2020, but their enforceability was backdated to Aug. 16, 2020. 
Goldsztejn says LGPD requires Locaweb to clearly explain to customers how their personal data is collected and used while allowing customers to request their data be deleted. The company is also required to document how it complies with the laws and to have a general privacy officer. That role is filled by the firm of Lima Feigelson Advogado, which also provides outside counsel on privacy issues. 
Locaweb has an innovative project called LGPD 2.0, where the legal team implements and lets any new company in its group achieve compliance with the laws in only 90 days. The project was recently given an Intelijur's Legal Best Practice and Future Law Awards 2023. 
Excited by innovation
Born and raised in São Paulo, Goldsztejn is from a highly educated family. Her father and brother are engineers, her sister is psychologist, and her mother studied law before getting married and raising her family. 
Goldsztejn followed in her mother's footsteps as she earned her law degree from Universidade Paulista in 2002. She also earned a graduate certification in business contracts from Fundação Getulio Vargas in 2013 and a certification in smart contract programming on blockchain from the Pontifícia Universidade Católica de São Paulo in 2018. 
Outside work, Goldsztejn enjoys playing tennis, traveling and spending time with her dog. 
She says she pursued her law degree and career because she wanted to help people defend their rights and settled practicing law in technology because the industry changes so rapidly with fresh innovations. 
"I love to learn what's going on and what's the next move and how people communicate with each other," Goldsztejn says. 
View this feature in the Vanguard Fall I 2023 Edition here.
Showcase your feature on your website with a custom "As Featured in Vanguard" badge that links directly to your article!
Copy and paste this script into your page coding (ideally right before the closing