Jason Dubchak – Rockpoint Gas Storage
GC paves a path for natural gas blended with hydrogen
As the world moves away from fossil fuels, blending hydrogen with natural gas is a possible solution for countries, industries and individuals looking to reduce their carbon footprints—and Jason Dubchak is right in the thick of it as general counsel for Rockpoint Gas Storage.
Recently, Dubchak and Rockpoint's CEO, Toby McKenna, sat down with Vanguard to share news of the company's latest initiatives. An essential step in this newly defined energy space, they explain, is working with regulators in the U.S. and Canada.
"Much of what we're doing has never been done before and requires that we get regulators comfortable in terms of safety—especially in California," Dubchak says. "We want to become a leader in that transition away from carbon. It may still take many years, but small steps make a difference."
While so-called decarbonization technology is still in its infancy, the duo envisions environmentally friendly power that could be used to heat and cool homes or even propel cars. They say the efforts dovetail nicely with Rockpoint's bourgeoning environmental, social and governance initiatives.
Targeted transition
When McKenna joined Rockpoint as its new CEO in November of 2020, he says he was ready to take the largest independent North American natural gas storage company—housing billions of cubic feet in eight underground storage facilities from Canada to Texas—in a new direction.
"We embrace the transition away from fossil fuels, accept climate change and wish to take the intellectual power we have and apply it to these energy innovations," McKenna says. "And that starts with looking at alternatives to carbon-sourced fuels."
As the founder of another business, Tidewater Midstream and Infrastructure Ltd., a company based in Calgary, Alberta, Canada, McKenna came to Rockpoint experienced in managing oil and natural gas pipelines, refineries and storage. He was looking to apply his knowhow to the gas-storage industry. Part of the job, he explains, is keeping a steady flow of natural gas to customers, particularly during the winter and summer months.
"With the demands for heating and cooling, it's our job to provide stability and reservoirs of energy to the marketplace," he says.
Like many in the industry, McKenna saw natural gas as part of the bridge to attaining lower carbon emissions. Working with other key stakeholders and Rockpoint's engineering team, he says it's now clear that by blending hydrogen with natural gas, Rockpoint can extend the benefits of natural gas even further. To that end, Rockpoint is seeking to add blending facilities in California and Alberta.
"We're looking to add in five-to-10 percent hydrogen into natural gas," McKenna explained. "This would allow customers a greener option where they can also receive carbon credits." The move, he says, would also give Rockpoint an entry point into the renewable energy market, addressing the "stereotype that natural gas is an environmental negative" and can't be part of the climate solution.
New frontiers
While hydrogen is undoubtedly a cleaner option, hence the recent uptick in research and development, it's also challenging to produce and store, Dubchak says. As part of his role, he's trying to secure a steady source of the gas and then "set up storage and blending transactions that work for everyone, including the connected pipeline utilities."
Those contracts, Dubchak says, will have many facets, including pipeline specifications, environmental credits, safety and yet-to-be-developed regulations. For example, Dubchak anticipates addressing gas and storage issues with regulators in multiple jurisdictions, from provincial ministers in Alberta to the stringent California Public Utilities Commission.
"This is so new there's not fully-developed regulations to govern it," Dubchak says. "Half of my role is handling regulatory issues. I've got a long list of regulators I deal with from Alberta to Texas."
Dual roles
In this evolving space, Dubchak sees himself as both educator and advocate to people on both sides of the U.S. Canadian border. In California, he's involved with the California Energy Commission and the California Public Utilities Commission. There are many efforts in the works to lower the state's carbon footprint, he says, including legislative initiatives pushing for more renewable energy options—from solar and wind, to capturing biomethane gas from landfills and cattle farms.
Dubchak says with Rockpoint's plans in California, he and the company's engineers monitor and participate in studies to support Rockpoint's belief that its natural gas storage wells—with blended hydrogen stored within—are environmentally safe. That research, in turn, positively impacts its environmental social and governance initiatives. Dubchak notes that Rockpoint will produce its first ESG report this year.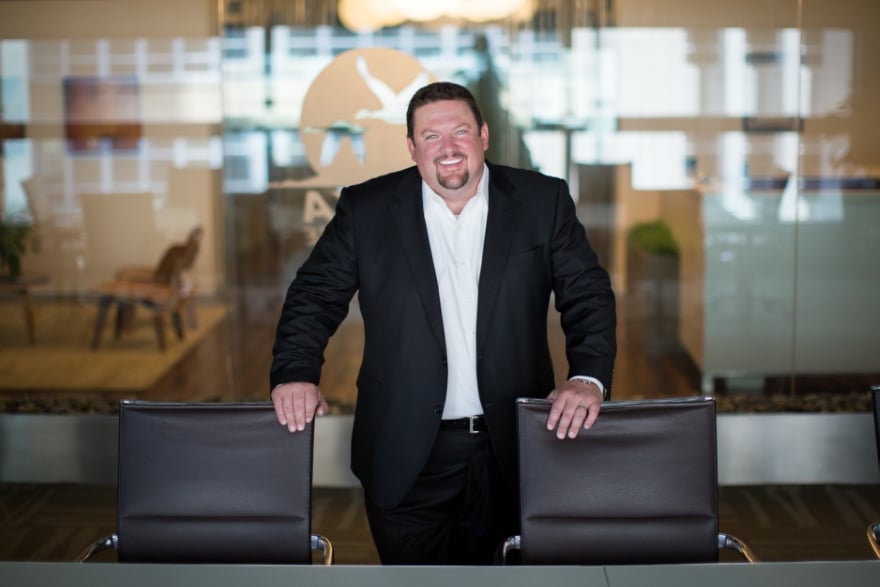 "Our efforts will be part of that story," Dubchak says. "Stakeholders desire this type of ESG information—particularly around hydrogen and accomplishments in decarbonizing."
With Rockpoint's undertaking spurred treaties such as the Paris Agreement on climate change, there's a groundswell of interest by many to support initiatives in this space, Dubchak says.
"What's unusual is that a natural gas storage operator would be taking a lead in this, but it is important enough to us to be part of the solution and not part of the carbon problem," Dubchak says. "It will take many years before this is fully developed by industry, but it will be well worth it."
View this feature in the Vanguard Fall I 2021 Edition here.
Showcase your feature on your website with a custom "As Featured in Vanguard" badge that links directly to your article!
Copy and paste this script into your page coding (ideally right before the closing