Lynn Zuchowski – bluebird bio Inc.
Pharma chief counsel helps keep therapy claims clear and compliant
Lynn Zuchowski researched hepatitis C by constructing and analyzing a series of mutations of an enzyme involved in viral replication while at Vertex Pharmaceuticals. 
She left the lab for law school more than 20 years ago, but her practice areas with bluebird bio of Somerville, Massachusetts, still enable her to help patients suffering from severe medical conditions. 
Now, as vice president and chief counsel for severe genetic diseases, she helps ensure bluebird bio's therapies are accurately represented as the company seeks approval from the U.S. Food and Drug Administration as well as when approved products are marketed to health care providers and patients.  
The gene therapies bluebird bio has pioneered include Zynteglo and Skysona. Zynteglo treats adults and children with transfusion-dependent beta-thalassemia, which reduces the body's production of hemoglobin. One treatment can eliminate the need for patients to have blood transfusions every three or four weeks. 
Skysona treats cerebral adrenoleukodystrophy, or CALD, a neurological disease that affects young boys. CALD causes fatty acids to build up in the brain and spinal cord and leads to the rapid loss of neurological functions. Patients can die within five years of the onset of symptoms. 
"It's a careful balance to effectively convey the potentially transformative impact of our therapies along with the risk and complexity associated with these treatments," Zuchowski says. "I'm supporting our mission of helping patients have 'bluebird days.'" 
Words, warnings and data
More recently, Zuchowski has supported bluebird bio's efforts seeking priority FDA review for an investigative therapy to treat sickle cell disease, an inherited red blood cell disorder that prevents hemoglobin production and affects 100,000 people in the U.S. and 20 million people worldwide. If granted, a priority FDA review could reduce the time it takes to get the therapy approved to six months instead of 10 months under a standard review. 
Zuchowski says product labeling is a crucial part of the application and review—a document with data and information about side effects and clinical studies are part of the FDA biologics license application.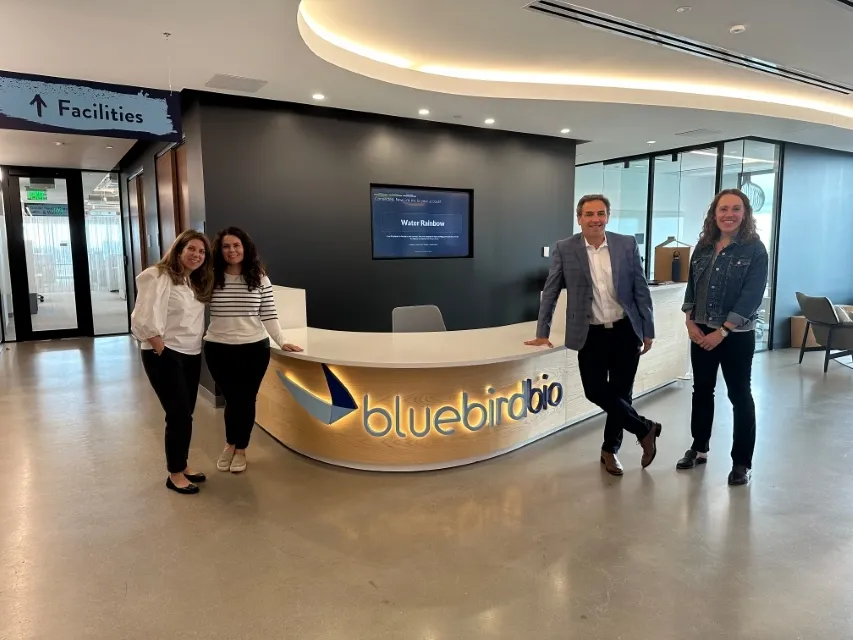 Writing a label that accurately reflects benefits and risks brings Zuchowski together with scientists, statisticians and the company's regulatory and pharmacovigilance teams. She says everyone needs to be comfortable with data interpretations and how potential risks are presented. 
"I look at things from a liability perspective," Zuchowski says. "I need to make sure a therapy's side effect is clearly and understandably represented for physicians and patients." 
Market vigilance
Zuchowski also collaborates with Karen Kurti, the company's chief compliance officer, as well as IT, sales and marketing teams to launch and sell an approved therapy. Together, they ensure compliance with FDA and company policies and regulations for marketing and working with physicians who prescribe a therapy, as well as with the FDA regulations that describe how and where products can be advertised.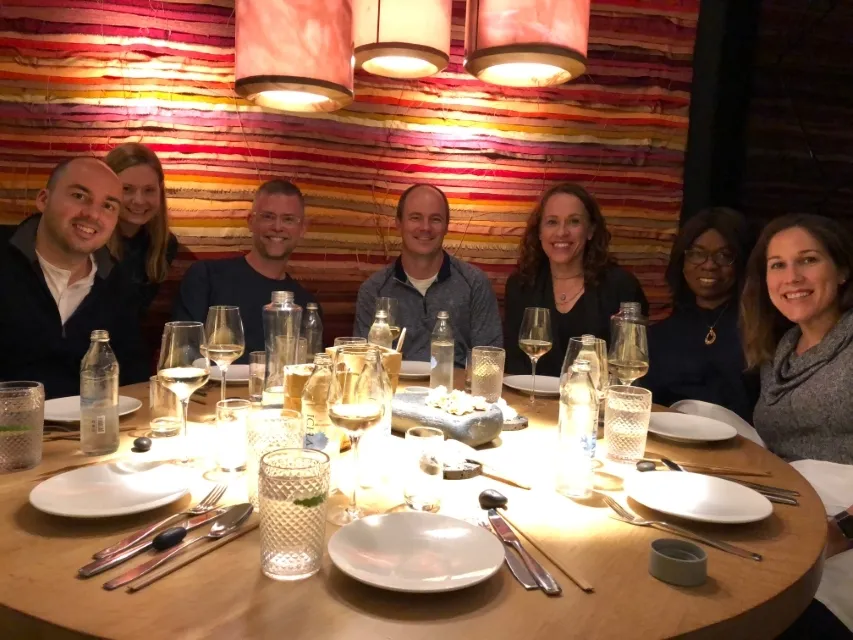 bluebird bio also plans to use social media for advertising, and Zuchowski says social media activities need to be considered carefully given regulations that govern advertising. In fact, the company requires that the commenting section be turned off on branded social media posts to avoid triggering other regulatory requirements, such as reporting a post about an adverse reaction to the FDA. Also, there can't be any appearance of bluebird employees advertising a therapy outside of the approved processes. 
"Our ad strategies involve a series of meetings adding in thoughts on making sure we have the appropriate cookie notices, the policies and opt-outs to support our ad campaigns," Zuchowski says. 
Work with a purpose
Zuchowski, a native of western New York State between Buffalo and Erie, Pennsylvania, earned her bachelor's degree in biology from Colgate University and a master's degree in biology from Harvard University. 
Her master's studies occurred as she worked at Vertex Pharmaceuticals, but she says even with a master's degree, she felt she'd hit a glass ceiling in career advancement. Zuchowski decided to go to law school and in 2003, she earned her J.D., summa cum laude, from Suffolk University Law School. She then went into private practice as a litigation associate with Foley Hoag LLP. 
She worked with pharmaceutical companies and executives, defending them against liability, fraud and anti-kickback charges, whetting her appetite to practice these areas in-house. 
In 2009, Zuchowski joined AMAG Pharmaceuticals as director of compliance and legal affairs and became director of regulatory affairs, advertising, promotion and labeling in January 2011. 
"I loved the role because I could share what not to do from what I learned being in private practice," she says. 
In January 2012, she joined Biogen and supported the development of therapies to treat rare conditions, setting the stage for her work at bluebird bio. She joined the company in September 2017 and was promoted to her current position in January 2021. 
"I enjoy great personal satisfaction in helping get therapies for people with high unmet medical needs," Zuchowski says. "I started working in commercial space—advertising and promotion—and have broadened into working with other areas including patents, trademarks and state licensing. This has been great from a development perspective." 
View this feature in the Vanguard Summer IV 2023 Edition here.
Showcase your feature on your website with a custom "As Featured in Vanguard" badge that links directly to your article!
Copy and paste this script into your page coding (ideally right before the closing