Michael McDonald – bluebird bio Inc.
Advancing the gene therapy revolution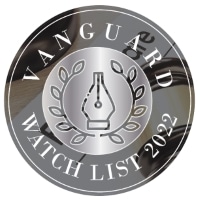 The biotech's mission being gene therapy, it couldn't be sidetracked by what had been a bigger agenda. Thus, last year, bluebird bio—and that is lowercase—spun off its oncology division so it could better focus on bringing treatments for so-called SGDs, or rare and severe genetic diseases.
Though there was nothing acrimonious about the split with what's now a separate company called 2seventy bio, it still wasn't a simple parting. Nothing is when life sciences and intellectual property are involved.
A member of the bluebird bio legal staff since November 2015 and vice president and chief IP counsel for the past two years, Michael McDonald would do much to complete the transaction that would result in two independent and publicly companies where there had been one.
"The two platforms, treatments for SGDs and oncology, were at different stages of their life cycles and the split made sense" he tells Vanguard in May.
"We have late-stage programs and 2seventy is still in the research proof-of-concept stage. We had to make sure all IP rights were flowing in the proper direction. By taking the path of least resistance, we've allowed each company to move forward."
While the two companies were still sharing a Cambridge headquarters last spring, bluebird bio is in the process of relocating to a trendy part of nearby Somerville known as Assembly Row. There it'll progress three gene therapies now in the regulatory pipeline.
Covering all bases
McDonald has overseen the IP details and confidential materials included in the filing of two BLAs—biologics license applications—to the U.S. Food and Drug Administration for clinical studies and labeling of what bluebird bio sees as potential game-changers in gene therapy.
One's for a condition known as cerebral adrenoleukodystrophy, the most severe manifestation of a rare disorder that primarily affects boys between 3 and 12. The often-fatal condition results from buildup of fatty acids on the brain, and bluebird bio has pioneered a method to break down those harmful substances. While McDonald says the therapy can't reverse the condition, it can potentially prevent or limit disease progression if diagnosed early.
Then there's its application for treatment of beta-thalassemia, a disease caused by genetic mutations that inhibit development and survival of red blood cells, which can lead to anemia, fatigue and other conditions. The disease affects just one in 100,000 people but has a disparate impact on those of Southeast Asia, Middle Eastern or North African descent. The biotech's therapy potentially reduces the need for frequent red blood cell transfusions and subsequent iron chelation, all of which can add up to more than 500 hours per patient each year.
The therapies for both conditions are still under FDA review and can only be administered as part of clinical trials. Also in the works is a gene therapy for sickle cell disease which also results from mutation and primarily affects Black individuals.
There'll be much for McDonald to oversee as bluebird bio proceeds with advancing its therapies and exploring other opportunities that bigger biopharms often bypass. The IP portfolio grows with him monitoring third parties, defending the company in litigation and weighing in on marketing.
Science came first
Medicine was his early interest, McDonald earning a biological sciences degree from Colorado State University and enhancing it with a master's and doctorate in cellular and molecular biology from Brandeis University. But medical science alone seemed too limiting for this very intellectually curious young man.
"I initially thought I'd be a doctor and was premed, but found that that wasn't where my interest lay," he says. "I was more interested in basic science and figuring out how processes worked."
He had opportunities to do so internationally and with mentors that included Michael Rosbash, a Brandeis scientist who in 2017 shared the Nobel Prize for physiology and medicine. McDonald furthered his genetics studies for four years at the University of Geneva and upon returning to the states, immersed himself in cancer research in Seattle.
That too wasn't wide-reaching enough for McDonald, but it did steer him to another area. He became a patent agent for the Seed IP Law Group in Seattle in 2007 and, while that took some adjustment, it put him on track to where he is now.
"It wasn't easy, going from the kind of free-flowing environment of research to a law firm that's very structured and organized," he says. "But within a few months I knew it was the right spot for me."
Finishing touch
It's how many patent lawyers start off, first as patent agents who realize they can make the most of their scientific or technological credentials when matched with a law degree. That McDonald earned during night classes at Seattle University, graduating in 2012 and by then having moved to the Seattle office of Cooley LLP, where his clients included bluebird bio.
He logged nearly three years with Cooley, returning east in 2015 to accept bluebird bio's offer to direct IP. Formerly known as Genetix Pharmaceuticals, the company rebranded in 2010, went public three years later and has had its highs and lows.
But that's par for the course in an industry where research and development is painstakingly long and uncertain, as is the path for navigating regulatory review and obtaining regulatory approval.  McDonald finds much satisfaction applying his blend of legal, scientific and patent smarts to across three programs—the treatments for beta-thalassemia, cerebral adrenoleukodystrophy and sickle cell disease.
Life in the Boston area also has been fulfilling for the now 49-year-old father of three school-aged boys. But looking back on his career, McDonald sometimes wonders how he got this far.
"I'm very lucky," he says. "I came from a small town in Colorado but inherited my work ethic and values from my Marine father and my schoolteacher mother. I didn't go to a big school but somehow had these opportunities and made the most of them. It helps to speak both [legal and scientific] languages."
View this feature in the Vanguard Summer II 2022 Edition here.
Showcase your feature on your website with a custom "As Featured in Vanguard" badge that links directly to your article!
Copy and paste this script into your page coding (ideally right before the closing