Millie Lukose – Tabacalera USA
Tabacalera USA legal leader ensures cigar maker keeps rolling along
Though the art of hand-rolling premium cigars has changed very little over time, Millie Lukose says managing legal affairs as Tabacalera USA sells them online or in more than 15 cigar lounges in the U.S. presents her with evolving challenges.
For instance, she can go from managing the trademarks for Altadis brands, reviewing a lease for a Casa de Montecristo cigar lounge, or drafting rules for a JR Cigar online retail promotion in the course of a day or two.
These are brands she is quite familiar with—Lukose was associate general counsel for Imperial's ITG Brands and provided legal support such as reviewing contracts and the company's trademark portfolio for the sale of what's now Tabacalera USA.
"Tabacalera USA has been offering adult consumers high-quality premium cigars for years, but as part of a very large global tobacco business focused on cigarettes and other products." Lukose says. "Now, as an independent business, we have the opportunity to build something new, based on the successes we've had in the past."
Time-honored tradition
The beginnings of Tabacalera USA's legacy business date back to within 30 years of colonists arriving in the U.S. in 1607. The first company was established in Spain in 1636 to process tobacco harvested in the Americas.
Cigar rolling has long been a part of economies in Caribbean and Latin American countries, too. At the company's Dominican and Honduran manufacturing plants, Lukose says the workforce includes many women who hand-roll cigars using tobacco grown in those countries as well as in Nicaragua.
The filler contents of a cigar are held together by tobacco leaf binders that are then wrapped in a larger tobacco leaf. Each component may be a different type of tobacco that's aged and cured in its own way.
In 2022, the company completed a $15.3 million renovation and upgrades to a 14,000-square-foot facility in La Romana in the Dominican Republic for hand-rolling cigars, including the non-Cuban versions of Montecristo, Romeo y Julieta and H. Upmann. The Cuban cigars are unavailable in the U.S. because of trade embargoes dating to the early 1960s.
"Visiting our new factory reminds you of all the important details that go into cigar-making, and it's great to see so many women employed in that process," Lukose says.
New UPCs, new operations
As Lukose chatted with Vanguard in March, she had just begun working to create the new universal product codes, or UPCs, for as many as 4,000 stock keeping units, or SKUs, that are part of the operations.
Those seemingly indecipherable combinations of digits and bar code lines are the foundation for inventory control, shipping and receiving, and even taxation and protecting intellectual property and trademarks. Lukose is part of a company-wide effort to make new ones.
New UPCs are essential as Tabacalera USA separates its products from Imperial Brands, and Lukose is working with IT, marketing, supply chain and manufacturing teams among others to complete the project she expects to take about two years.
While pitching in to create UPCs for Tabacalera USA's products, Lukose also provides legal guidance for its in-store and online sales. Customers have to be at least 21 years old, and because the cigar lounges frequently include bars, she supports the local teams on legal issues including maintaining local exemptions to allow indoor smoking and where alcohol is sold.
Lukose also supports the online retail business to ensure compliance with state privacy laws and to ensure safeguards are in place to prevent sales to minors.
"Working with various functions across our business is probably my favorite part of my job," Lukose says.
Building clout
Lukose is also helping protect the company's—and industry's—interests through the Tabacalera USA Inc. political action committee she helped establish in 2021.
She's vice chair of the PAC that accepts contributions from employees including store managers and sales teams (the company is prohibited by law from making direct contributions) to support candidates and elected officials aligned with the PAC's interests on issues affecting the premium cigar industry.
This includes distinguishing premium cigars from other tobacco products that are facing increased regulation. Lukose notes that the company's Washington, D.C. cigar lounge is also used for PAC-sponsored events and has become a popular place for elected officials and their staffs.
"The PAC gives our employees an opportunity to drive political engagement for our business, which is very important in our industry," Lukose says. "We've been able to work together with our representatives to defend our business against unreasonable regulation at the federal and state level."
Enjoying advocacy
A native of Houston, Lukose is the only member of her immediate family of Indian emigrants who was born in the U.S. Growing up, she considered a career in broadcast journalism and while studying for her bachelor's degree in journalism from the University of Texas at Austin, she spent a semester reporting for the American University in Cairo on protests in the Middle East prior to the U.S. invasion of Iraq in 2003.
However, her career desire was tempered by the need to be closer to her family. So, after earning her bachelor's degree in 2003, she enrolled at the University of Houston Law Center. She earned her J.D. in 2007 after also being a visiting law student at the Georgetown University Law Center.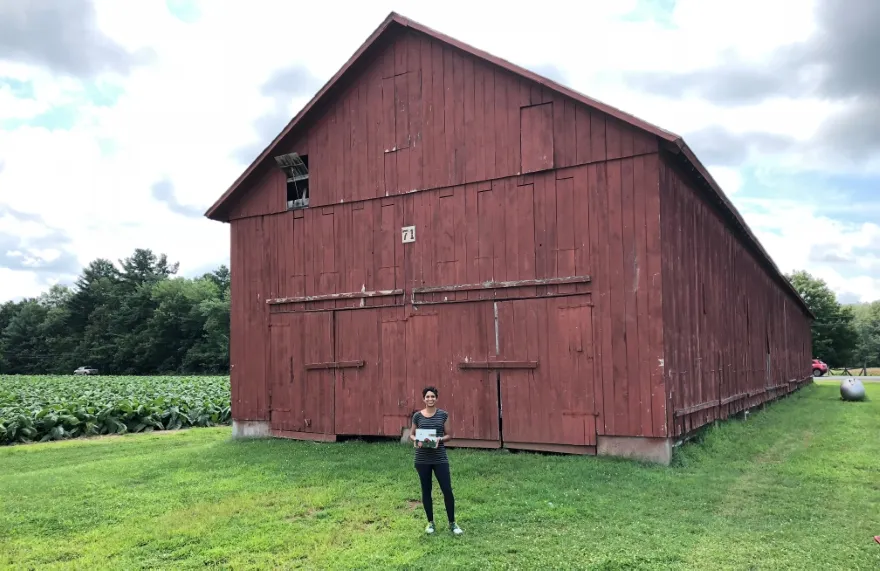 After graduating, Lukose became an associate attorney at the firm of Vinson & Elkins LLP, practicing labor and employment litigation. In February 2010, she became a staff attorney at Catholic Charities of the Archdiocese of Galveston-Houston. She represented low-income noncitizen minors as well as noncitizen victims of domestic violence and human trafficking before U.S. Immigration and Customs Enforcement and U.S. immigration courts.
In April 2012, Lukose joined Commonwealth-Altadis Inc., which was part of Imperial Brands. In October 2015, she became associate general counsel for Imperial's new U.S. subsidiary ITG Brands, providing support to its former sister company, Tabacalera USA, as it was established.
"I have a collaborative personality which has helped me build rapport and gain the trust of my colleagues across the business," Lukose says. "It's been incredibly rewarding to work together and deliver extraordinary growth for the business over the last few years."
View this feature in the Vanguard Summer I 2023 Edition here.
Showcase your feature on your website with a custom "As Featured in Vanguard" badge that links directly to your article!
Copy and paste this script into your page coding (ideally right before the closing