Sabrina Hudson – The Kraft Heinz Company
IP protection: a perfect accompaniment for a global food company
Almost everyone has experienced Heinz ketchup, whether through pouring it on hot dogs at a barbeque or smacking the glass bottle in just the right place to get the condiment river flowing.
"It's an iconic brand, known and loved by consumers across the world. That's what I love about it," says Sabrina Hudson, who's spent 16 years at H.J. Heinz, now The Kraft Heinz Company. "As deputy general counsel, I have the privilege of protecting this iconic brand that is part of so many people's lives, families and memories."
That doesn't mean the brand hasn't changed.
When Pittsburgh businessman H.J. Heinz developed the brand, he started with horseradish. When he started selling the red condiment in 1876, he called it catsup. By the 1880s, the company wanted to distinguish itself from competitors in the market, so it referred to ketchup instead—and the name has stuck to the bottle ever since.
In her role, Hudson ensures the traditions and the changes are equally protected. In fact, in 2015, Kraft Foods merged with H.J. Heinz to create one of the world's largest food companies and now has over 200 global brands sold in nearly 200 countries.
"As the company continues transforming—developing and innovating new products as well as marketing concepts—my team and I work closely with the business, staying up to date with new trends so we can ensure all intellectual property legal areas are covered," she says.
Security is the perfect topping
Hudson and her trademark team of four are responsible for maintaining, protecting, licensing and enforcing over 11,000 trademark applications and registrations globally. That means ensuring that no one across the world is creating lunchboxes with the Heinz mustard logo without first obtaining the company's permission.
The task is a daunting one and, according to Hudson, it's becoming more so with the increase in global commerce.
Just weeks into 2022, the company completed its acquisition of an 85 percent stake in the German-based innovative startup, Just Spices, which has more than 170 products of spice blends, salad dressings and other mixes. Once the acquisition was complete, Hudson and her team went into high gear as they began assessing the Just Spices intellectual property portfolio.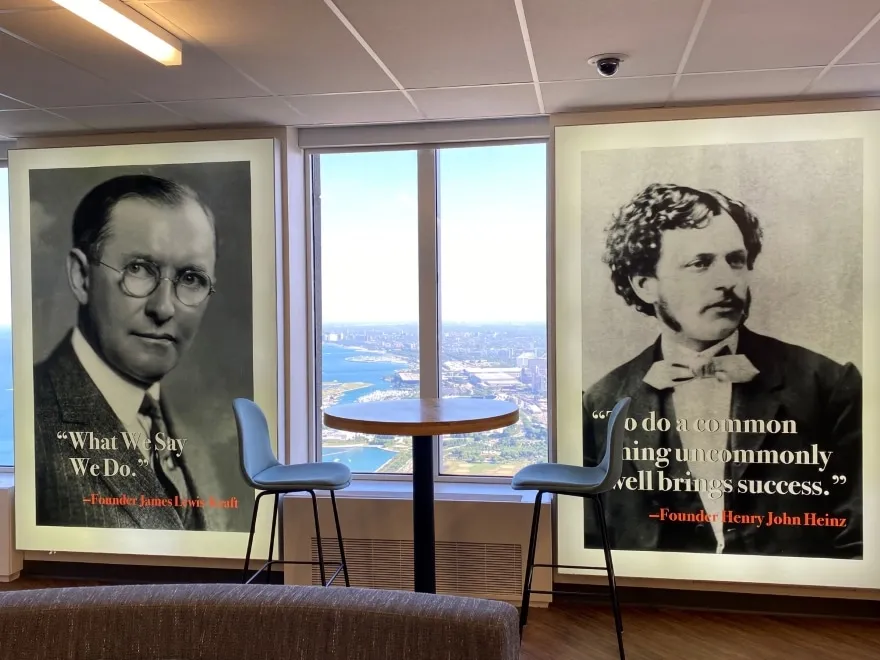 "We checked for any potential opportunities to further expand the portfolio and enhance our protection of the brand and products," she says. "It's always exciting to take a fresh look at a newly-acquired brand and find growth opportunities."
Hudson is also excited about Kraft Heinz's new joint venture with TheNotCompany, a food technology start up. The goal is for Kraft Heinz to leverage NotCo's artificial intelligence to develop superior plant-based versions of the company's products. She adds that the best part of working on the launch of the Kraft Heinz Not Company was that it gave her the opportunity to collaborate with legal counsel outside of her IP-focused team.
"I'm excited about being involved in the launch of plant-based products. We believe will disrupt the market and exceed consumer expectations," Hudson says.
Doing the (surprising) legal math
While working on her undergraduate degree at Florida State University, she was skilled at math and science but wasn't sure how to translate that into a career. She thought about becoming an engineer before choosing to major in psychology and criminology, since she couldn't decide which one she liked more.
After taking three years off from school, she ultimately decided to take the LSATs and attend law school. After graduating from The Ohio State University, she began her legal career as an associate on the litigation and intellectual property teams at a large firm, now K&L Gates.
While there, she had a secondment with H.J. Heinz, meaning she was on loan to Heinz for six months in 2003. The leadership eventually offered her a chance to lead and fashion the trademark department—and while she was a bit nervous, she jumped at the opportunity of working in-house and joined full time in July 2006. She says that despite some nerves, that decision ended up being one of the best ones she's made.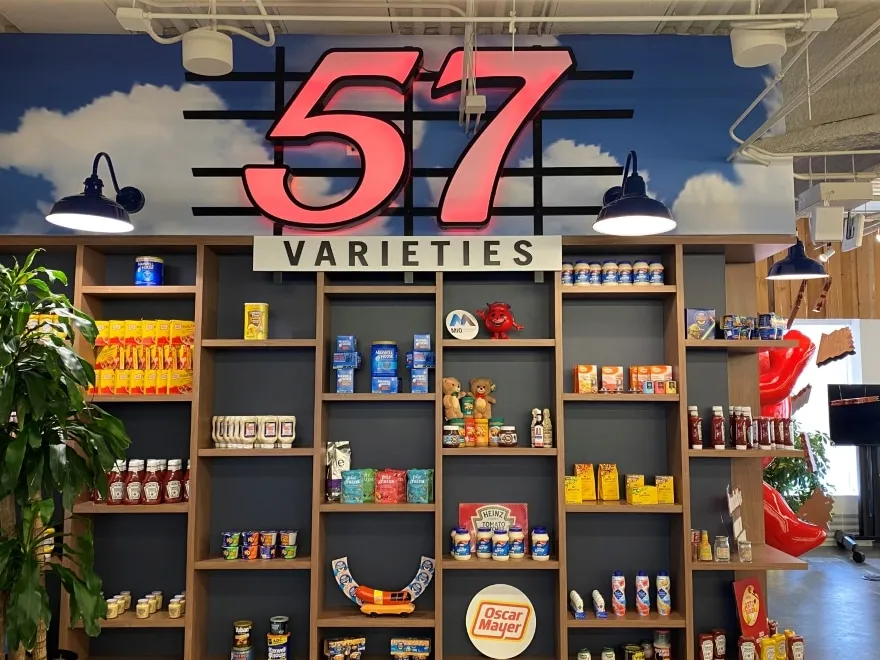 Since Hudson began working for H.J. Heinz as a senior counsel in July 2006, she has been responsible for the company's global trademark matters. In 2020, she began supporting and managing the legal intellectual property team of seven, which oversees all areas of IP, including patents, trade secrets, copyrights and licenses.
Since the end of June 2022, Hudson's responsibilities have changed. She's been promoted and has accepted a new role as the deputy general counsel for the U.S. business; she'll be supporting the North American zone's business units, the strategy and transformation team, the growth office as well as the joint venture of the Kraft Heinz Not Company.
"I have a lot of friends who are attorneys and not all of them love their jobs. I'm lucky that I found Heinz and fell in love with protecting the recognizable brand," Hudson says. "I didn't know it'd be such a great fit, but it is, and I'm so happy here in such a collaborative environment."
View this feature in the Vanguard Summer IV 2022 Edition here.
Showcase your feature on your website with a custom "As Featured in Vanguard" badge that links directly to your article!
Copy and paste this script into your page coding (ideally right before the closing