Roberta Venâncio – Japan Tobacco International
Cultivating Brazilian efficiency at a tobacco multinational
Though relatively new to Brazil and not yet one of the industry's heavyweights there, Japan Tobacco International has been expanding in South America's largest country.
With Brazil being the world's largest exporter of tobacco and having the ideal soil and climate for cultivating the plant, expanding there has helped the company's grow.
To sustain its sprawling cigarette  factory in Santa Cruz do Sul and some other operations around the world, JTI contracts with some 11,000 farmers across the country. That creates a lot of fine print for the legal staff to review and finalize, but according to Roberta Venâncio, it's becoming more manageable. The company's Brazilian legal director has been streamlining the process with e-signatures and template documents now used for around 80 percent of the arrangements.
"A process that used to take one year to complete manually has been reduced to three to four months," she tells Vanguard in June from her office in Sao Paulo. "It's reduced our need for external law firms and with the routine agreements served this way, we can focus on the more complex and high-value."
And because anything tobacco-related is very complex, there's much for Venâncio to oversee, interpret and advise as JTI grows in this hemisphere.
Efficiency starts here
Venâncio took on her current role in February 2020 after working 18 years with another tobacco company and quickly made an impact. Just a couple years ago, she says the company seemed behind the times when it came to infotech and overall efficiency.
Around 20 law firms had been contracted for needs that included labor, litigation, contracting and compliance—and no precise control on billing. JTI's locations in Sao Paulo and Santa Cruz do Sul each had its own legal leader, creating redundancy and inefficiency.
Having dealt with these matters in her previous role, Venâncio has fronted an ongoing efficiency campaign that's included e-signatures, consolidations, collaboration and more. Her time at JTI has coincided with the COVID-19 pandemic, so her IT innovations have helped sustain business as usual in what's become a hybrid workspace. The outside counsel roster has been trimmed to a half-dozen firms, too, simplifying compliance.
"We are in a highly regulated industry," she says. "As legal director, I must guarantee compliance with the legal framework to market our products from portfolio registration, the obtaining of permits and negotiations with third parties."
Venâncio supports a balanced regulatory environment and a transparent dialogue with the regulatory authorities. An appropriate and proportionate regulation of the tobacco sector is both necessary and right, she says. For instance, consumers must be informed about the risks associated with the products.
She does, however, wish Brazil could loosen its rules against vaping and electronic cigarettes. Indeed, all major tobacco companies, including JTI, have been investing in these areas in anticipation of a smokeless future. But, since 2009, Brazil has prohibited retail and promotions of e-cigarettes, refills and accessories, and use of such products is banned wherever conventional smoking isn't allowed.
"JTI has some vaping business but not in Brazil," she says. "We'd like to do it here, but ANVISA [Brazilian Health Regulatory Agency] says 'no.' It's been under discussion for years and we would like to see the regulations better balanced but have to comply."
A business partner
Venâncio load is eased by five lawyers who directly report to her. She's all about advancing the business within legal and compliance guidelines.
A Universidade Candido Mendes law graduate, she had interned on the BAT legal staff and became a regulatory lawyer for the multinational's South American operations one year after graduation. Many promotions later, Venâncio was transferred to London headquarters in 2017.
"A great experience and my only one abroad," she says. "I was dealing with a different culture, learning a new language and traveling. But I was away from my family and wanted to go back."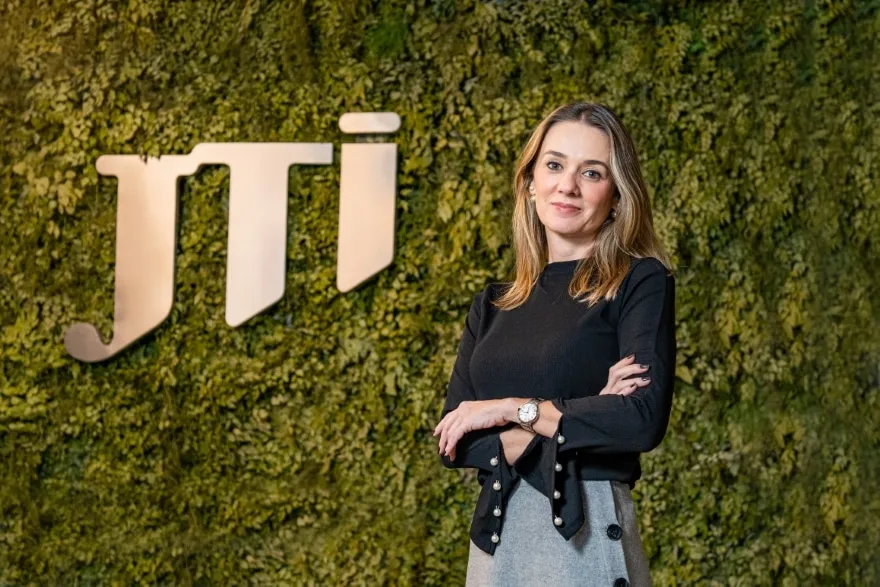 JTI provided that opportunity, having established a Brazilian beachfront in 2015. In need of legal guidance, it eventually reached out to Venâncio, who had enhanced her credentials with an MBA from Fundacao Dom Cabral and become well known in the tobacco industry.
Its Santa Cruz do Sul factory produces Camel and Winston brands for Brazilian consumption and LD for exports. The high-quality Brazilian tobacco leaf is a staple in all brands. While China easily remains the world's dominant tobacco producer with over 2.1 million metric tons annually, Brazil's in second place with around one-third the amount.
As to how Venâncio came to her position, it's been through her own initiatives—nobody else in her family has been a lawyer. But at a young age she was attracted to both law and business and, in due time, technology.
"My favorite thing about being a lawyer is justice and the chance to make things right," Venâncio says. "And where do I want to be in five years? Right here at JTI, helping the business and its people grow."
View this feature in the Vanguard Fall I 2022 Edition here.
Showcase your feature on your website with a custom "As Featured in Vanguard" badge that links directly to your article!
Copy and paste this script into your page coding (ideally right before the closing