Glenn Edwards – Trane Technologies
Science-loving lawyer keeps IP cool
In the first year of the COVID-19 pandemic, many schools, hospitals and offices installed better HVAC systems designed to improve air quality.
Trane Technologies, which manufactures these systems, worked quickly to expedite orders. Then, when vaccines were produced and distributed, the company assisted in keeping them cold.
"It was all hands on deck as we stepped up to meet the demand for something that truly made a difference," says Glenn Edwards, the vice president, chief intellectual property counsel and deputy general counsel.
He and his legal colleagues drafted and oversaw contracts to ensure system specifications were met and delivered. If not kept at the proper temperature, certain vaccines could lose their effectiveness or become obsolete.
With global headquarters in Swords, Ireland, and North American headquarters in Davidson, North Carolina, Trane Technologies manufactures climate systems for enclosed spaces and transport systems for companies around the world. Edwards oversees its intellectual property, including patents, trademarks, copyrights and agreements. In addition to protecting the company, the goal behind his work is to help clients use the products in ways that are best for them.
"The entire company has worked to position itself as one that can provide the best solutions and help other companies be more efficient and sustainable," he says. "We work hard to leave every situation we face better than we found it."
Licensing ideas
Founded in 1905, Trane Technologies sells directly to clients who use its products in their buildings. It sells primarily through its brands, Trane and Thermo King, to building and home owners, transport companies, consumer businesses like Lowe's and Home Depot, and dealers and distributors that resell its products.
When developing client contracts, Edwards says both he and the clients need to understand the underlying rights of the products. For example, contracts typically lay out whether clients are allowed to modify the products or use elements of them in their own products. They also specify if clients are allowed to resell products, either "as is" or modified.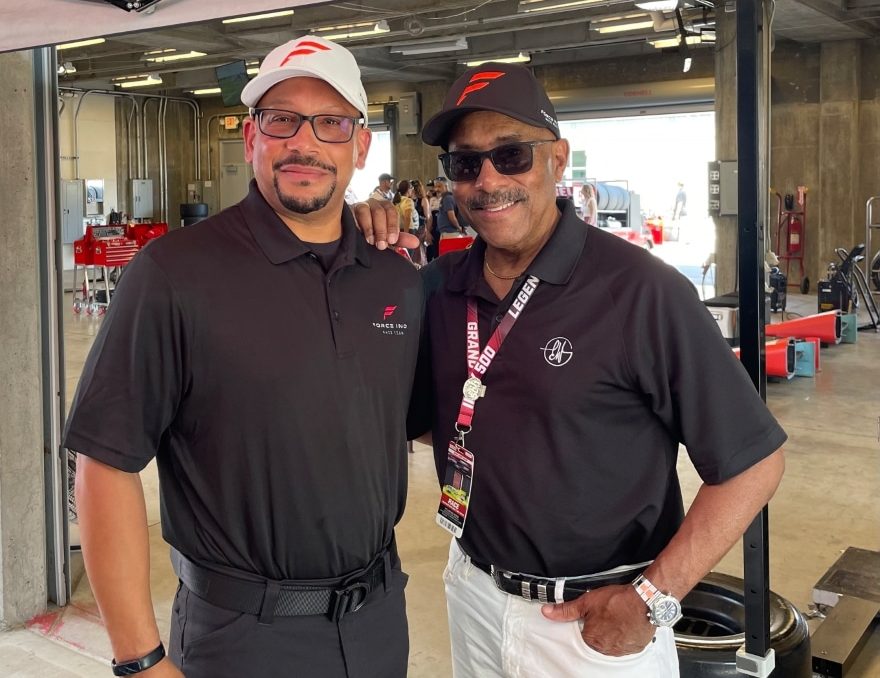 "We need to be comfortable with what they're doing with our products and underlying technology," he says.
To understand the technology within the product and the rights or licenses he should be seeking, Edwards works closely with the marketing and sales teams. He also meets regularly with the company's executive leadership team to understand Trane's long-term goals, which he says helps him better understand how to protect and manage intellectual property.
"I enjoy seeing the full life cycle of a product," Edwards says. "Having an idea and working across teams over months, and sometimes years, to create a final product, especially when the result helps customers, is so rewarding."
(Im)Possible goals
Collaboration has been key in achieving the company's environmental, social and governance goals, too, Edwards says.
Trane Technologies completed the 2020 ESG goals it set in 2014 two years sooner than expected. The overarching goal, Edwards says, was to enable customers to reduce emissions, as 15 percent of the world's emissions are from heating and cooling buildings and 10 percent is from food and consumer waste.
The company achieved this by innovating new HVAC systems that are more efficient and use less refrigerants that are harmful for the environment. Edwards worked closely with the development team to ensure the new products weren't infringing on other companies' IP. He helped license technology from other companies, too.
Recently, Edwards has been supporting the ESG goals for 2030, which he says are much more ambitious. They include removing one gigaton (1 billion metric tons) of emissions from the atmosphere, going net zero as a company and reducing food waste. Some of these goals, such as reducing food waste, are being done through an initiative called Operation Possible.
Through the initiative, Trane Technologies plans to work with food cart businesses in developing countries to extend the life of fruits and vegetables they sell. Currently, Edwards says, these carts have no refrigeration and produce spoils in a few days. Trane Technologies is developing a solution that will reduce heat in the carts and increase air flow, which is expected to keep the produce fresh 50 percent longer.
"We believe one company can influence and change the world and through our ESG goals we are trying to do that," Edwards says.
Inclusive opportunities
To Edwards, changing the world also means prioritizing diversity, equity and inclusion and ensuring people are given the opportunities they deserve.
"At this stage of my career, I'm focused on contributing to my industry and passing the torch while ensuring it's inclusive," he says.
As president of the Association of Corporate Patent Counsel, he often mentors students and young lawyers. He also mentors young people through his involvement with NXG Youth Motorsports, an organization that shows kids how science, technology, engineering and math can be applied to real life through kart racing. Edwards says it's a great way for students who may not thrive in a classroom to gain an interest in STEM applications and develop life skills.
Similarly, he's involved with Force Indy, which aims to diversify professional motorsports by giving opportunities on and off the track to people of color and "under-represented groups."
"It's a very expensive sport, so even if someone has the talent and merit, they can't race if they can't afford it," Edwards says. "I want to make the sport more accessible and inclusive."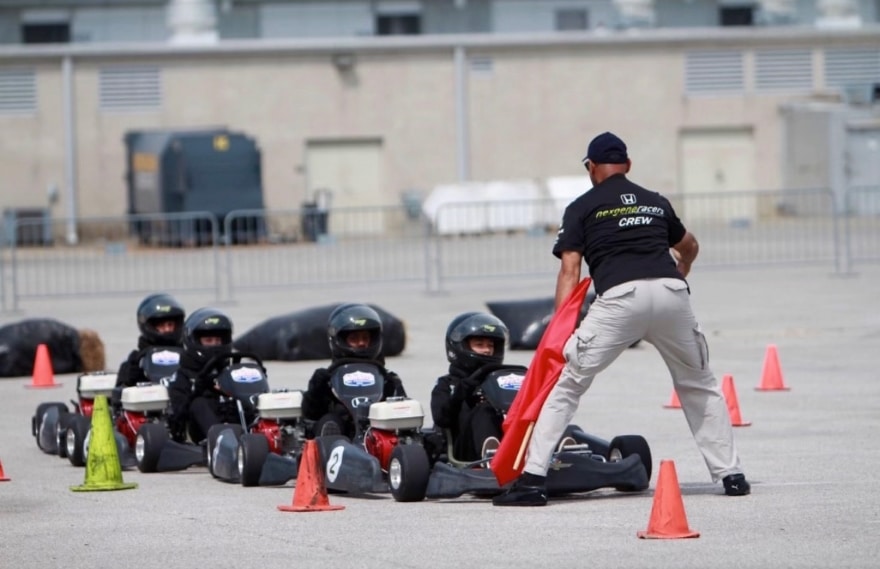 He's also on the board of the Ronald McDonald House of Greater Charlotte. He moved to North Carolina after being recruited by Trane Technologies in 2015. He'd spent the previous four years living in Germany and working as president of corporate IP for Drager, an international medical and safety technology manufacturer. Prior to that, he spent a few years working for the company in the states.
Edwards, who has a bachelor's degree in aeronautical and astronautical engineering from Purdue University and his JD from the Catholic University of America, Columbus School of Law, has worked in IP law for over 20 years.
"When I was exposed to IP, the combination of science and law ignited something in me," he says. "I want to expose younger people and more women and people of color to this profession and its wonderful opportunities."
View this feature in the Vanguard Summer III 2022 Edition here.
Showcase your feature on your website with a custom "As Featured in Vanguard" badge that links directly to your article!
Copy and paste this script into your page coding (ideally right before the closing