Vance Camisa – Merck
Turning the legal key on sites for innovative pharmaceutical research
Thousands of hours spent on research and clinical trials—and billions of dollars. These are the starting ingredients for innovative pharmaceuticals, according to Vance Camisa.  
For the ones that successfully make it to the shelves and into the hands of the public, those products—medicines and therapies—have an average protected life span of approximately eight years. Within that time, the creator loses exclusivity, Camisa explains. After that, lower-cost generic manufacturers usually manage to create bioequivalent versions, which are introduced to the market.    
For the past 28 years, that's been Camisa's experience while working at Merck, a global healthcare pharmaceutical company manufacturing and distributing prescription medicines, vaccines, biological therapies and even animal health products. It's known as MSD outside of the U.S. and Canada.     
"The integrated pharmaceuticals industry is a high-risk one, with huge startup and overhead costs—with major spending on discovering, researching and developing products that may never get approved for public use and thus never generate any revenue," says Camisa, who's been the company's in-house counsel since December 1995. "Still, despite this risky business model, Merck has been devoted its mission of improving and saving lives for well over 100 years." 
One of the company's current top products is the registered KEYTRUDA, an intravenous drug that is a humanized antibody used in cancer immunotherapy. Not only is it one of the best-selling pharmaceuticals in the world, but it also made it onto the World Health Organization's 2021 List of Essential Medicines. 
"I handle legal matters so others across the company can keep advancing Merck's mission to bring more lifesaving and life improving products to the people across the globe," Camisa says.          
Medication and location, location, location 
Camisa's main responsibility is providing Merck with legal real estate support, so it can conduct business, including research, in places where it has easy access to the latest equipment and the brightest, most creative talent, such as large, central cities.  
For nearly three decades, he's been the sole in-house attorney for all legal aspects related to real estate alongside facilities and asset management. This includes finding sites and maintaining them as well as handling corporate real estate transactions ranging from acquisitions, dispositions, leasing matters and brokerage agreements to land use and operational issues.  
When Merck hired him as an associate attorney, he became the second attorney to handle such matters for the company in-house. Since 2007, he and his paralegal, Nancy Jusko, have been the only ones internally managing the company's global real estate legal requirements. While they enjoy the challenge, they've also built up a network of external law firms around the world and have developed deep relationships with the partners, associates, counsels and paralegals at them. 
"We provide them with detailed guidance on Merck's expectations and requirements from a real estate perspective—and, once they've learned our parameters, they become integrated into our team," Camisa says. "Among many others, we've worked with Day Pitney in New Jersey for over 30 years—and Loyens & Loeff in the Netherlands for more than 10."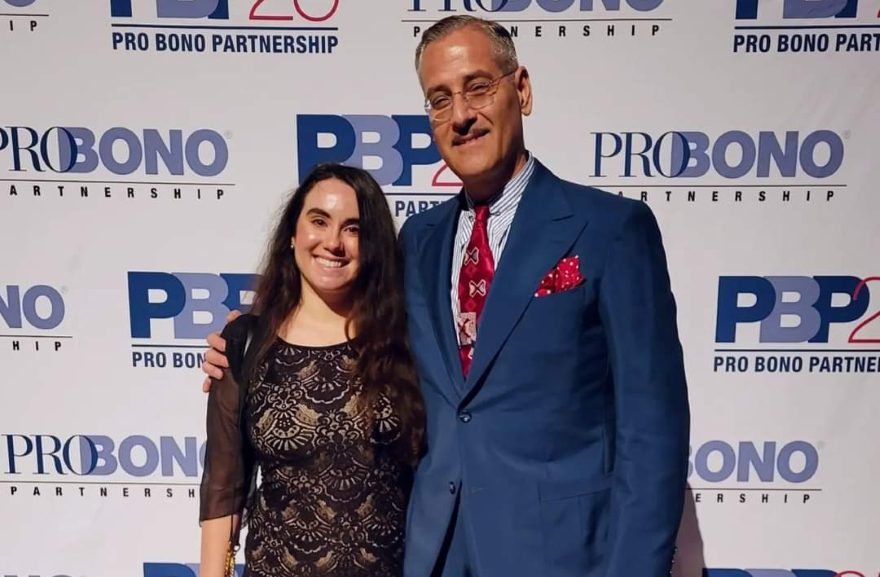 These global partnerships are essential when Merck takes on projects like launching a research hub, such as its future Discovery Research Center in central London's "Knowledge Quarter." In 2017, it announced plans for the $1.32 billion, 220,000-square-foot site, which will be constructed near the King's Cross railway station. 
After the real estate team had determined an appropriate location in 2020, Camisa, who works closely with that team, led Jusko and external counsel in handling the extensive negotiations, including with the landowner. These constructions are long term investments for Merck, he explains, and the company needs to protect its interests, for which Camisa needs to look years, sometimes decades, into the future. 
"Merck requires full control and flexibility, which often makes for difficult negotiations, especially if we're not going to be the owners of the building and have to deal with property owners and landlords," he says. 
His collaborative efforts meant he was able to successfully close the transactional phase of the deal in spring 2023—and Merck broke ground in April. The expected construction completion date is 2025. 
The musical notes of pro bono work
Camisa has handled the legal real estate aspects for a number of other notable projects, such as Merck's research and development hub in Boston and its pharmaceutical research facility at Emmanuel College.  
In spring 2023, he also managed to get Merck out of the woods—quite literally. He led the efforts to relocate the global headquarters from Kenilworth, New Jersey—beautiful views but an arduous commute—to Rahway, New Jersey. The new site is less than an hour from New York City and closer to various forms of public transportation, including the railway station.  
"I was able to move this deal along very quickly as I've seen things like this throughout my career," he says.  
Fond of being a mentor and teacher, Camisa also shares this knowledge—which he's built up over 27 years at Merck and 35 in the industry—with Merck's Global Real Estate group.  
Similarly, he believes in the importance of pro bono work, a major part of Merck's culture. Most recently, in 2022, his ongoing volunteer efforts earned him the 25th Anniversary Pro Bono Partnership Volunteer of the Year Award; a year later, he was an honoree for the New Jersey State Bar Association's Mark Daniel Excellence in Pro Bono Award. 
He also leads another type of team: the Vance Camisa Jazz Quartet. Playing old school jazz on his piano professionally in and around the Philadelphia area, he's constantly adapting to the others in the group and reinforcing the positive—much like at work.  
"Sitting at a piano or at a desk, I'm using similar skill sets, listening, guiding and reacting to create the best outcomes, whether that's jazz or a new research facility for Merck," Camisa says. 
View this feature in the Vanguard Summer III 2023 Edition here.
Showcase your feature on your website with a custom "As Featured in Vanguard" badge that links directly to your article!
Copy and paste this script into your page coding (ideally right before the closing