Andrew Burke – Barton & Associates Inc.
Building the legal network for care
Locum tenens is not a legal term that trips lightly off the tongue. But the Latin phrase can mean a great deal to people in need of health or spiritual care—it refers to someone who temporarily fills a staffing need, especially as a physician or clergy.
Barton & Associates Inc. does not supply the latter, but it has provided physicians, dentists, physician assistants, nurse practitioners and CRNAs to clients throughout the U.S. for almost 20 years.
"We service many clients across the country, from universities to clinics to hospitals, including those needing telemedicine coverage," says General Counsel Andrew Burke. "To help make this happen, our legal department takes its job very seriously. The team is very knowledgeable, eager to learn, and has a business acumen that is second to none."
On the grow
Simply put, Barton is in demand. Based in Peabody, Massachusetts, it has 11 offices throughout the country, including New Hampshire, Connecticut, Florida, Texas, Nevada and Arizona.
Since Burke arrived in 2015, the number of employees has increased dramatically, with his team of six spread out regionally in order to specialize in complying with laws and rules in individual states—and to provide coverage across the various time zones in which the company has a physical presence.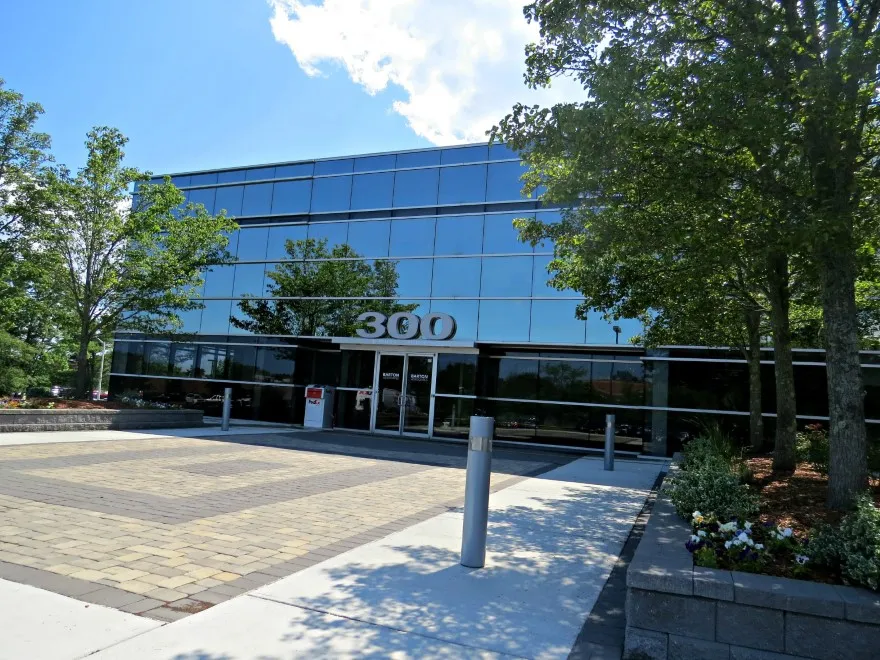 If the legal department seems geographically far-flung, Burke is working hard to keep them close to each other and the business units they serve.
In doing so, Burke's been modernizing how his department responds to requests for help, as well as how it manages its workflow and documents. That has included how contracts and other documents are stored and how data from them is leveraged.
"We're focused a lot on legal operations in our department. That is, innovating through the use of technology and process improvements, making positive change, and demonstrating value to the business, all while managing in an environment of hypergrowth," Burke says.
Platforms in place
A ticketing system implemented for service requests is one relatively simple modernizing solution. Using a task-management platform, Burke says, allows his staff to prioritize workflows as they respond to questions about contracts or other queries.
He and his team have also built dashboards with the company's business intelligence and analytics software. It provides easier access to information about stored contracts and data such as spending on outside counsel and other vendors, material changes made to contracts, and when contracts are signed.
Aggregating the data is not only another tool to track the legal team's workflow, it also means the business team and other departments can drill into it as needed, Burke says.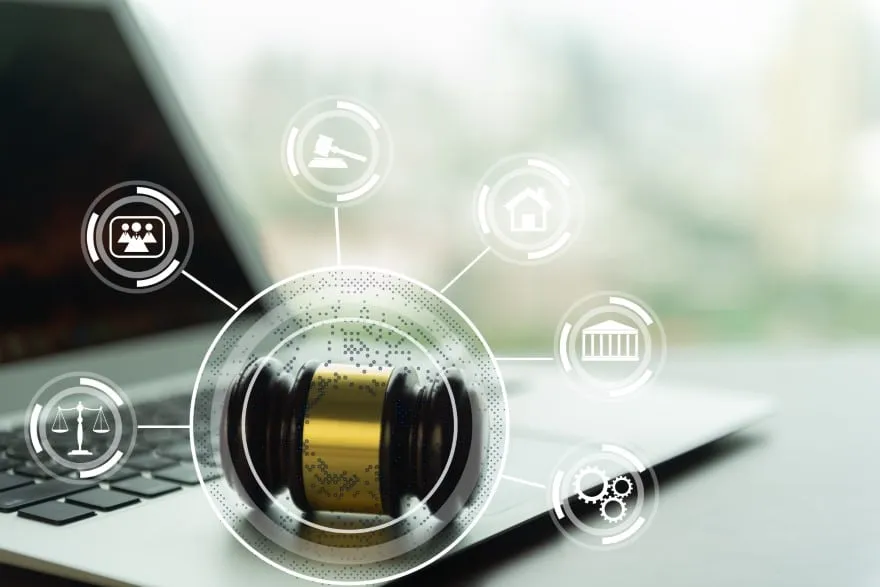 Gathering and storing the materials adds efficiency, but the process of scanning and sorting older documents was the linchpin for new document-retention procedures, Burke adds.
"When a company only has a couple hundred employees, records management understandably is not a top priority," he says. "A lot of our initial considerations had to do with the sheer volume and how to organize things; it was one of our first orders of business."
What to keep
Barton no longer keeps paper files unless there is some legal requirement to do so, but Burke says the digital retention process began by scanning all the paper files on hand. Not only was it a lot of paper, there was also a lot of duplication, so the legal staff also had to figure out which departments should retain which digitized files.
Not only did it require extensive reviews and revisions of company contracts to comply with new privacy requirements, Burke says those standards are also getting written into agreements and policies outside of California, as it is more cost-effective and less administratively burdensome to make them uniform throughout the company.
"That was quite a bit of work," he says. "It took months to draft the documentation, build the website and digital infrastructure, and train the team on handling CCPA requests."
An expert in the field
Burke is just the attorney to guide Barton's growth and adapt to changing legal landscapes, says John Dussi, partner at Cohn & Dussi, LLC.
"Andrew is intimately familiar with the locum tenens industry," Dussi says. "He has a very high level of knowledge when it comes to litigation and the drafting of documents."
It's high praise coming from Dussi, Burke says, because of the former's longtime collaborations as an outside counsel who's "super responsive, provides sophisticated yet personalized representation, and runs a very tight ship."
It's not just knowledge Burke brings to the legal table, Dussi adds, he combines his wealth of industry knowledge with his pragmatic and innovative approach to come up with real-time solutions.
"Andrew and I have a number of high-level conversations when it comes to strategy," he says. "He's very open to ideas and recommendations when it comes to reaching common objectives."
Serving more than the company
While pushing to modernize the department and improve how it fits within a growing company, Burke also created a pro bono program with help from Lawyers Clearinghouse in 2019. He and his staff have contributed about 95 hours thus far to help Greater Boston area nonprofits review and revise their contracts and other documents.
It has been a meaningful effort to give back to the community, and Burke envisions an even larger contribution in the future.
"I'd like everyone in our department to contribute from 25 to 50 hours a year. It's a stretch goal, but I think we can get there," he says.
Serving greater causes has long been an emphasis for Burke. Born in West Roxbury, Massachusetts, he wanted both military service and a legal career. He joined the Navy after 9/11 and his service took him into science as a lab technician. After leaving the Navy in 2007, he became a senior chemistry technician and then chemistry department supervisor for NextEra Energy Resources at its nuclear power plant in Seabrook, New Hampshire.
In that time, Burke also earned his J.D. from Suffolk University Law School and envisioned working at the Nuclear Regulatory Commission. But his interest in corporate and business law won out and, after law school, he joined Weil, Gotshal & Manges LLP in Boston.
In 2015, he transitioned to Barton as associate general counsel and was promoted to general counsel a year later.
"I think the most rewarding thing for me has been building and managing such a great team," Burke says. "I may be a bit biased here, but I think our team of lawyers and legal professionals—Katy Chiarello (associate general counsel), Christina Connolly (senior corporate counsel), Matt Humerick (commercial counsel), Danielle Cooper (commercial counsel), and Kelsie Ferris (legal operations manager)—is the best in the business. It's certainly not just me who helps in accomplishing the things we accomplish."
Showcase your feature on your website with a custom "As Featured in Vanguard" badge that links directly to your article!
Copy and paste this script into your page coding (ideally right before the closing