Barbara Previ – Magna Legal Services LLC
GC finds synergy between legal and business
Bringing in a group of people to act as a mock jury is not only expensive but it can be difficult to coordinate.
That's why Magna Legal Services LLC created Jury Confirm—a tool to run mock juries digitally. While the mock jurors are still real people (not computer-generated), it costs less to work with them because they're not showing up in person. As a benefit to Magna's clients, jurors can be chosen based on where the case will take place.
The company's goal is to provide litigation support from start to finish, including jury selection, examination strategy, court reporting, interpretation services, medical record retrieval and visual communications. Most of its clients are lawyers who work at firms or in-house for companies.
Jury Confirm allows clients to run mock trials and receive direct feedback from jurors on what resonates with them and what could be improved. Magna also created Jury Evaluator, which allows clients to get jurors' opinions on how much a case will be worth or how much should be sought in damages.
Because Magna developed the products in house, they need to be protected, which is where Barbara Previ comes in. As vice president and general counsel, she applied for patents for the tools in 2019.
"We always want to deliver the best to our clients and these tools allow us to do that," she says. "It's important to us that as we grow, we maintain our status as the premiere support service company with the most progressive and comprehensive options available."
Merging legal and HR
In addition to patents and IP, much of Previ's focus is on mergers and acquisitions.
Magna, which is based in Philadelphia, acquired two companies in 2021 and combined with Kim Tindall & Associates, a similar litigation support services company. In early 2020, it acquired RecordTrak, a record retrieval company, because it wanted to strengthen that area of the business.
For each deal, Previ managed contracts and negotiations and did due diligence. This included helping other departments manage their contracts, which may change because of the acquisition, and reviewing the client and vendor contracts held by the company being acquired. The goal, she says, is to maintain the clients coming with the acquired company, often allowing the company to maintain its "mom and pop shop spirit."
Previ's also oversees the human resources department, onboarding new employees and preparing offer letters. With acquired employees, she reviews their role to see how it fits with Magna's structure.
"HR is interesting because I get to meet and know everyone, which isn't true for most employees," she says. In addition to making the legal department more accessible, she likes "helping employees find where they fit at Magna and helping them find a growth path here."
Non-traditional path
Previ has always wanted to have a business role and she earned her MBA and J.D. concurrently at Rutgers University. She balanced this while also working at Magna, where she started as corporate counsel in August 2014, graduating with both degrees the following year.
Previ says she's always been interested in business because of the fast-pace and opportunity to generate new ideas. She was drawn to Magna because she wanted to be part of a small business she could help grow: when she started, there were 50 employees and there are now over 500.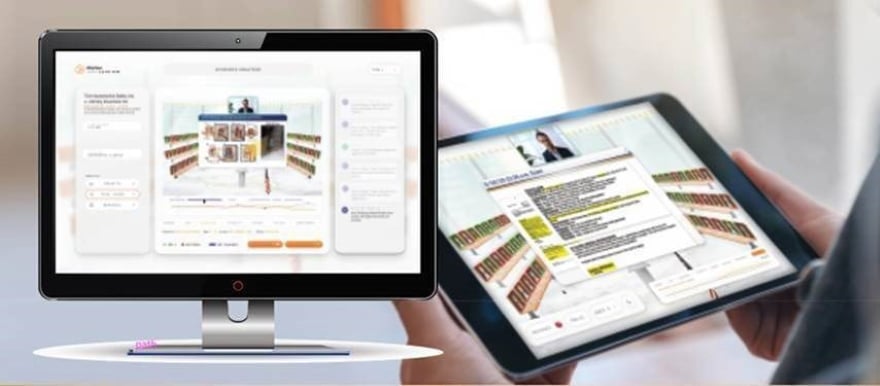 She says her business degree has helped her manage mergers and acquisitions and provide financial advice to the company. She says it's allowed her to be a more versatile lawyer, too, and better understand how issues and challenges will affect the business. She was promoted to her current role in January 2020.
"Being able to bring both perspectives to the role allows for more synergy between legal and business," Previ says. "I knew I wouldn't have liked working in a traditional firm and that there had to be something better beyond the horizon. I've found that here at Magna."
View this feature in the Vanguard Summer I 2022 Edition here.
Showcase your feature on your website with a custom "As Featured in Vanguard" badge that links directly to your article!
Copy and paste this script into your page coding (ideally right before the closing