Chris Heisler – Stantec
The business of sustaining the environment, the company and its people
Whether helping cities implement hydropower infrastructure, designing mixed-use urban spaces or advising companies on their climate risks, Stantec keeps sustainability at the forefront.
The Canada-based global design and engineering firm works with clients on water, energy, transportation, architecture, environmental and community development projects from concept to completion. Stantec's designers, engineers, architects and scientists are driven by the goal of creating a resilient and sustainable future—and so are its lawyers.
As vice president and associate general counsel, Chris Heisler serves on Stantec's executive ESG committee and works on mergers and acquisitions that expand the company's global reach.
"Stantec has made some amazing strides forward in the past couple decades regarding ESG and sustainability, and I have no doubt we'll continue being global leaders far into the future," he says.
In 2022, Stantec met its goal of being operationally carbon neutral, a key step towards achieving the company's net zero goals. It's also been named a partner in the United Nations' Decade of Ecosystem Restoration and has created an integrated climate action leadership team.
These efforts were recently recognized by Corporate Knights, a sustainable economy magazine, which named Stantec to its 2023 Global 100 Most Sustainable Corporations in the World list. The company was ranked No. 7 globally and first in its industry.
"My team and I are focused on contributing to Stantec's leadership position in ESG and sustainability, particularly as that area gains more prominence with ongoing regulatory pressures," Heisler says.
Providing global sustainability support  
One of the ways Heisler and his team are advancing Stantec's ESG and sustainability goals is through global mergers and acquisitions.
"Developing regional offices across the world helps Stantec provide its knowledge, support and expertise to companies not only as a global leader but also as one that has local acumen and a pulse on the area's community," Heisler says.
In 2021, he played an essential role in the company's $500 million acquisition of Cardno Limited's North America and Asia Pacific engineering and consulting groups. According to Heisler, the acquisition has enabled Stantec's U.S. Environmental Services to grow substantially while positioning the company well for increased spending on ecosystem restoration, resilient infrastructure planning and climate solutions.
In acquiring Cardno, Stantec added approximately 2,750 employees. Stantec employs over 26,000 people worldwide.
"Thoughtful acquisitions like Cardno keep Stantec's spotlight right where we want it: on our people as well as our ESG and sustainability mission," Heisler says.
His work on acquisitions has led to the addition of over 10,000 employees. He's always excited to see new members join the company and enjoys being one of the first to welcome them into the Stantec community. He believes that in Stantec's industry, people are the most important resource and investment. That's why he stresses the importance of winning over the hearts and minds of newly acquired staff—and why he and others in leadership positions at Stantec put so much effort into the company's integration strategy.
"We're always looking to expand our global footprint and bring amazing talent to our team," Heisler says. "This helps us continue progressing forward with our sustainability goals, especially with acquisitions like MWH, Cardno and others that have accelerated our growth and given us more access to clients and projects around the world."
Setting the tone for sustainability
In Heisler's opinion, one of Stantec's greatest strengths is its focus on its people and doing what is right.
"It's exciting for me to work here in this innovative, global and constantly evolving work atmosphere, as I can constantly develop my skillset," he says. "I'm continually learning, especially how to enhance my abilities as a business and strategic leader."
Heisler earned his Bachelor of Commerce degree with a major in finance from the University of Alberta. After graduating in 2006, he immediately began law school at the same university, graduating in 2009 with distinction. He was on the dean's list and was a recipient of the Maritime Law Book Ltd. Prize and the Canada Law Book Prize for his academic accomplishments in the areas of professional responsibility, ethics and legal writing.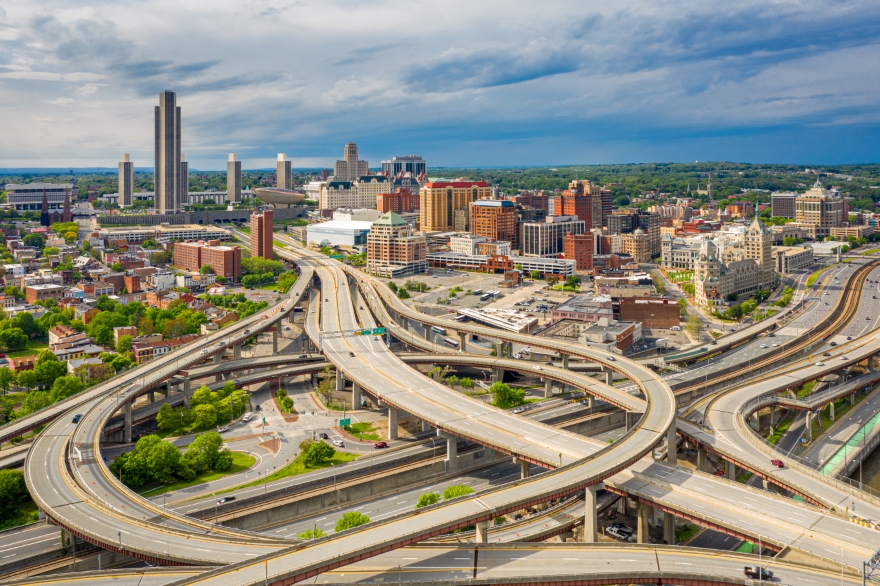 After that, Heisler joined McCarthy Tétrault LLP, one of Canada's largest corporate law firms, where he was exposed to a national legal practice. He then moved to Edmonton from the Calgary area for family reasons and joined Ogilvie LLP, a regional law firm.
"Each had its disadvantages and advantages, but I enjoyed working at both and learned a great deal, being exposed to different types of law," he says.
In 2011, Stantec had an opening for corporate counsel and Heisler saw the position as "an exciting and unique opportunity." He says it stood out in Edmonton since the most comparably sized publicly traded companies in global reach and complexity are headquartered in Calgary.
In the end, for Heisler, it boils down to the company's ethics, integrity and its focus on its people, as well as its ESG and sustainability goals. He says Stantec requires its team members, no matter where they are in the world, to take an annual ethics training.
"In law, you learn early that your reputation is everything," Heisler says. "It's the be all and end all because law is a service industry. I'm happy to align my personal brand with Stantec."
View this feature in the Vanguard Spring III 2023 Edition here.
Showcase your feature on your website with a custom "As Featured in Vanguard" badge that links directly to your article!
Copy and paste this script into your page coding (ideally right before the closing