Christine Liu – Myovant Sciences
Corporate securities lawyer offers international expertise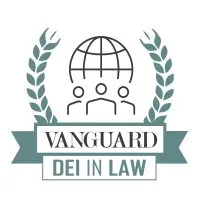 By all accounts, Christine Liu's law career had been a runaway success. After earning a trio of law degrees (including from top law schools in two countries), she spent nearly a decade working for high-powered law firms, handling everything from equity and debt offerings and SEC filings to corporate compliance, corporate governance and high-stakes mergers and acquisitions—culminating in a position at one of the world's leading technology and life-sciences practices, Cooley LLP.
And yet, for all the accomplishments, there was one box Liu had yet to check.
"I'd always wanted to go in-house," she says. "There's more of a breadth of practice, and you really get to understand the business and how important decisions are made. Lawyers aren't just service-providers— they give important strategic advice to the business and are important partners to the business stakeholders."
In 2015, Liu took the leap, joining Blackhawk Network, a public Fintech company specializing in prepaid payment network and incentives solutions, as a principal legal counsel.
Over the next three years, her duties ran the gamut: SEC filings, corporate policy compliance, compensation and benefits matters, mergers and acquisitions, corporate finance transactions, commercial contracts—the list goes on.
After Blackhawk went private in mid-2018, Liu joined Myovant Sciences, a public biotechnology company listed on the New York Stock Exchange. Starting as an assistant general counsel, she helped build out the company's corporate and securities practice, ensuring compliance with the Sarbanes-Oxley Act. Passed in 2002, the law mandated strict reforms to existing securities laws and regulations, requiring certain practices in financial record keeping and reporting for corporations.
A year later—owing in no small part to her early contributions—she was promoted to her current role of vice president and associate general counsel, corporate and securities.
"I was excited to join Myovant because of its mission and its patient-first approach," Liu says. "As the company's first corporate securities attorney, I've been able to grow and develop in my career while also helping grow the company."
Taking the next step
When Liu started at Myovant Sciences, she was employee number 99. Now, three-and-a-half years later—during which it obtained FDA approval and began commercializing its products—the company employs over 500 people.
A significant part of Liu's work at Myovant involves strengthening its status as a public company: SEC filings, public company corporate governance, corporate policy compliance and so on. Beyond handling the company's quarterly and annual filings (as well as shareholder and board meetings), Liu also focuses on establishing and improving the company's governance policies, including corporate governance guidelines, 10b5-1 trading plan policies, Reg FD compliance guidelines and committee charters.
"The public company and corporate governance matters are one of my favorite subjects," Liu says. "We constantly monitor the company's needs and design or refine our corporate compliance policies that are tailored to the company's status."
For example, after the company started commercializing its drug products in 2021, Liu helped design a new insider trading policy—one that was better suited to the company's current commercialization stage. The updated policy aims to prevent and detect unlawful trading by insiders of the company who are in possession of non-public information.
To ensure everyone understood the updated policy—including existing staff and new employees and consultants—Liu implemented company-wide training sessions aimed at educating the entire population about some of its key features (such as "blackout" and "trading window" periods), as well as compliance requirements and possible consequences of violations.
Given her experience as a transactional attorney and knowledge of the business, Liu is also part of a team that works on high-stakes equity and loan financings and collaboration deals with major development and distribution partners. She's also part of a team that solves complicated issues that might arise during these transactions.
"Transactional work always provides a unique intellectual challenge that I find fulfilling," Liu says. "I like the complexities and having to approach issues from multiple viewpoints. The goal is always to achieve a win-win resolution."
Liu also enjoys collaborating with other departments within Myovant, from accounting, tax, investor relations to human resources, stock administration and commercial teams.
"We always focus on the mutual goals, while keeping the company's mission in mind," Liu says.
Global perspective
Liu started her legal path in China at Peking University where she earned her first J.D. in law. A few years later, after moving to the U.S., she earned her Master of Law (as well as a J.D.) from the University of Pennsylvania, graduating cum laude.
Starting her career in China and gaining work experience there before moving to the U.S. helped Liu determine her path and what she wanted to do as a lawyer. She says having studied and worked in two countries has benefitted her by giving her an in-depth understanding of both eastern and western culture.
"It's helped me to have an international viewpoint because it gives me a broader perspective," she says.
This was particularly useful for Liu when working on international mergers and acquisitions, as well as other large-scale deals and transactions.
"I've always loved using my problem-solving skills to overcome obstacles and deliver great ideas and solutions," Liu says. "Having a global perspective, as well as a broad scope of experience, has made me a sharper, more adept lawyer."
View this feature in the Vanguard Winter III 2022 Edition here.
Showcase your feature on your website with a custom "As Featured in Vanguard" badge that links directly to your article!
Copy and paste this script into your page coding (ideally right before the closing