Kesari Ruza – WarnerMedia
Compliance a crucial part of marketing shows for HBO attorney
The sixth season of the HBO series "Veep" brought big changes as Vice President Selina Mayer, played by Julia Louis-Dreyfus, left office after losing the presidential election.
Mayer wasn't the only one seeking new work in the show. Her adviser, Dan Egan, landed a job as an anchor for "CBS This Morning." It's a turn of events that brought a moment of verite to the biting TV political comedy.
It also created real-life complications for Kesari Ruza, the senior vice president of legal affairs for HBO Max (now owned by WarnerMedia). That's because the show used a clip of Egan in his new role to market "Veep," which required additional clearance considerations at play when expressive content is used in ads.
Among her other duties, Ruza is responsible for ensuring promotions don't infringe on copyrights or trademarks. In leading the marketing and consumer experience legal area, she says her responsibilities have only expanded with new formats and means of digital marketing.
"I don't like to be isolated, in marketing you're always working with a team and also with stakeholders. It's very social and collaborative, it fits my personality," Ruza says. "But the real takeaway is you can't go it alone anymore. It has to be soup to nuts with the stakeholders."
Trendsetting choices
Founded in 1972, HBO is a forerunner of cable TV and pay-per-view broadcasts that originally specialized in rebroadcasting theatrical releases uncut and commercial free as a premium service on cable TV subscriptions. The model expanded with joint ventures to produce content of its own, including TV series such as "Tanner 88," a satirical take on a candidate running for president.
By the early 2000s, "The Sopranos" was staple viewing and "The Wire" presented a gritty look at life in Baltimore that belied its "Charm City" nickname. In the past decade, "Game of Thrones" broke HBO viewership records set by "The Sopranos." Its final season averaged more than 44 million viewers and the initial airing of the final "Game of Thrones" episode drew 13.6 million viewers.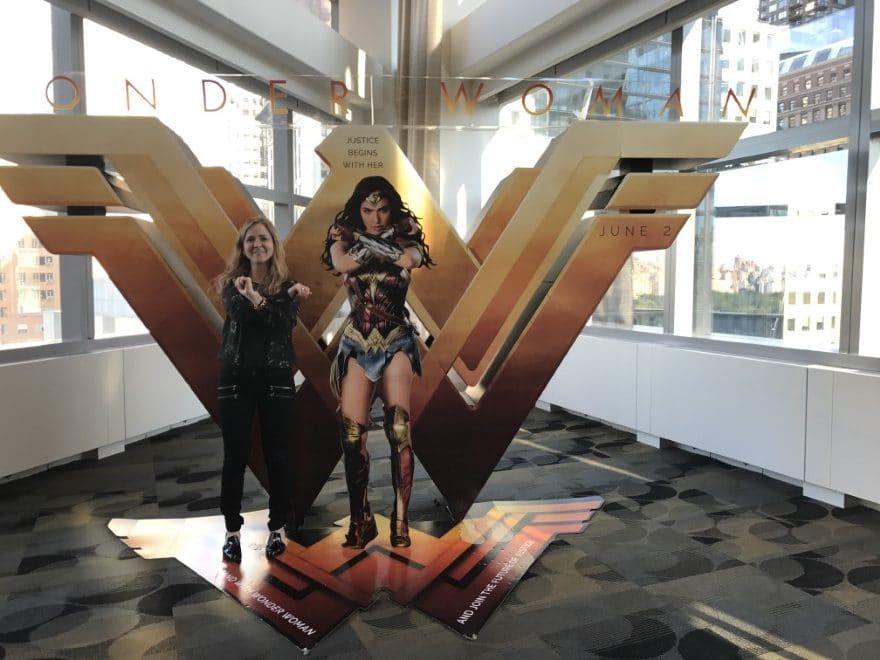 By the time the series was concluding, viewership patterns were also changing to include streaming services, and Ruza says she was helping vet new marketing formats for HBO properties, which included using virtual and augmented reality. While AR and VR remain too complicated and expensive to incorporate into full-length features and shows, she says they are great for interacting with consumers as part of marketing campaigns.
As would be the case in using a snippet of fictional show that satirizes a real news show in a "Veep" ad, Ruza and her team of 14 check ad content to ensure there's no infringement of images and marks. They may be in the public domain or fair use applies, so part of the analysis is determining whether permission is required. They also ensure that licenses, talent contracts, and agreements with guilds and unions representing, actors, writers and directors are honored.
Promotions and privacy
Protecting IP and preventing infringements keeps changing, too. Non-fungible transfer tokens are on the horizon—NFTs are an emerging method of IP protection where licensed images are sold much like cryptocurrencies. Agreements with influencers—social media personalities who promote brands and products are now an industry norm, as well.
"Marketing went from something that was static to being dynamic and interactive and at the cutting edge of all the technologies," Ruza says.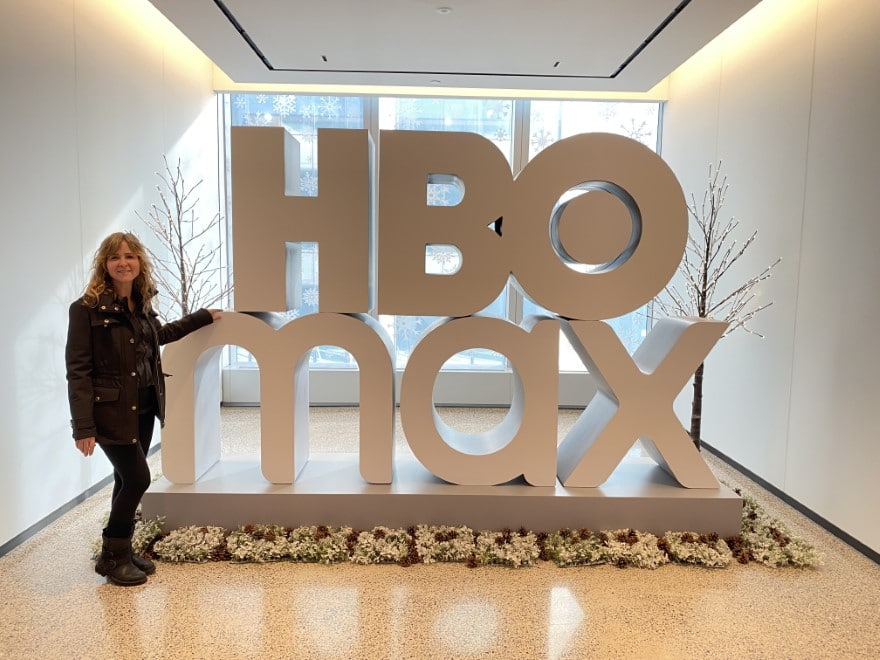 While ensuring compliance on the artistic side, Ruza is also an advocate for HBO's customers. For instance, she vets promotional offers and automatic renewal clauses for subscribers to ensure they know how and when they will be charged.
Ruza also works with the company's privacy staff to keep HBO's marketing activations compliant with strict new consumer protections guiding how subscriber information is kept and preventing its improper distribution or sale to third parties, including the California Consumer Protection Act and the European Union's General Data Privacy Regulations.
Making a career of rebellion
It's a safe bet Ruza is one of the few attorneys in the fast-paced entertainment industry who grew up in ashrams her father taught in. Born in New York City, she moved to New Orleans, and then to California while in high school.
Ashrams are centers for meditation, yoga and spiritual reflection, so TV, let alone HBO, was not part of her life unless she was visiting friends. Those visits also enabled her to watch courtroom dramas, furthering her aspirations for a law career that included an award winning performance as a defense attorney in her high school's mock trial program (she still has the award).
"I've always loved pop culture. It was my form of rebellion," Ruza says.
Ruza earned her bachelor's degree in philosophy from Yeshiva University and studied Jewish history as a graduate student at the Hebrew University of Jerusalem before enrolling at University of Pennsylvania Law School. She earned her J.D. in 1999 and says while her first role as an associate in a private firm offered a great opportunity to practice law in a lot of areas, entertainment law wasn't one of them.
In 2001, Ruza got the chance to work in entertainment law at a boutique firm, but she wasn't making much money. So, in December 2004, she joined the firm of Sheppard, Mullin, Richter and Hampton, which had just opened its New York office to complement its work in Hollywood. The only woman in the office at the outset, she took whatever extra work she could until the firm's promise she would work in entertainment law came to fruition.
In 2008, Ruza joined HBO as senior counsel legal affairs, marketing and branding. And though she's worked as a litigator and in criminal law, she loves the intensity and pace of her work in marketing.
"You're involved with everything the company puts out in the world.  And part of my job is to work with the marketers to make their campaigns as cutting edge as our programming," Ruza says. "I like that it's fast-paced. Some projects can last for weeks or months in some areas. That long slog doesn't happen in marketing, it moves really quickly and you're on to the next thing in the next week."
View this feature in the Vanguard Winter III 2022 Edition here.
Showcase your feature on your website with a custom "As Featured in Vanguard" badge that links directly to your article!
Copy and paste this script into your page coding (ideally right before the closing