Danielle Lemack – HP Hood LLC
Message in a bottle speaks compliance
Danielle Lemack may not have been the creative mind behind HP Hood LLC's latest commercials, but she played a crucial role in the lines being delivered on screen.
In one, a furry blue alien named Sensa makes her first visit to Earth, arriving at the breakfast table where a little girl is pouring Planet Oat Oatmilk on cereal.
"This oatmilk is so good. Mommy even says it has less sugar," the tot tells her new extraterrestrial friend.
But before mommy could make that claim, it had to be vetted by Lemack. The assistant general counsel oversees truth in advertising and regulatory compliance, as well as contracting, litigation and counseling. She makes sure HP Hood can back up its claim that original Planet Oat Oatmilk has 40 percent less sugar, or just four grams per serving compared to the seven grams of other brands. The company also has proof that this oatmilk is rich in calcium and vitamins.
Then there's a less adorable commercial aimed at adults in which a young woman mixes Hood's cottage cheese into a mid-day snack. Here too, Lemack had to oversee claims about the product having more protein, real fruit and less sugar.
It's all been in a day's work since she joined the HP Hood legal team in May 2010, first on a secondment placement with Axiom, and then full-time in January 2019.
What's in a label?
In addition to legal, Lemack oversees the regulatory team, which reviews thousands of labels every year to ensure they're compliant.
"Our team is looking at everything on that label, as well as lots of information about the ingredients in the package," she says.
The dairy industry is unique, she says, with HP Hood needing to meet precise requirements and definitions for its staples: milk, sour cream, cottage cheese and ice cream. And the Boston area company is growing its non-dairy and plant-based lines in response to evolving consumer tastes, while also manufacturing licensed brands for corporate partners. This includes Hershey milkshakes, Southern Comfort eggnog, Lactaid and Almond Breeze, which has the legal department protecting trade secrets and advising the business on ongoing compliance.
"We are very much a dairy company and very much a dairy alternative company," Lemack says from headquarters in Lynnfield, Massachusetts. "As the legal team, we must support both and part of what I do is try to anticipate changes in the industry."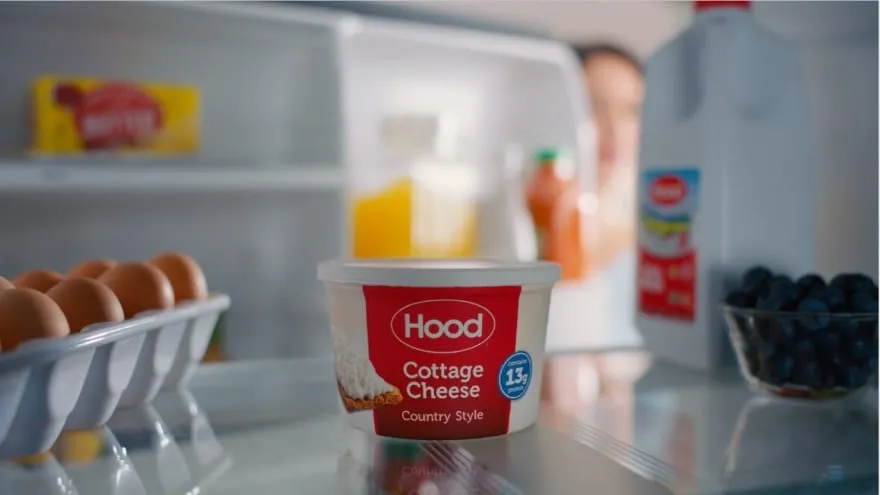 While HP Hood manufactures in New England, New York, Virginia and California, it distributes nationally, and the seemingly simple definitions of products sometimes differ across state borders. Milk is governed through state rules and regulations based on the federal Pasteurized Milk Ordinance. Some states, among them California, Maryland, New York and Pennsylvania, have not adopted the PMO but have their own milk safety laws that are at least as strict.
Other products are regulated by different rules. Last year, the Food and Drug Administration amended its yogurt standards and is expected to issue meaningful industry guidance later this year.
"Regulatory is becoming more complicated," Lemack says. "Consumers expect more from their food and we aim to deliver. It's always been important, but the issues will continue to change with shifts in the food industry."
No silos here
Lemack had been observing industry shifts even before formally joining HP Hood. She'd been serving the company for almost nine years while working for Axiom Law, a provider of on-demand legal services. HP Hood brought her in to assist with contracting and then entrusted her with other responsibilities, which she eagerly accepted. She even helped choose the Planet Oat brand name, which proved her to be the right fit to round out the in-house legal team.
And it's good to be rooted in her home state, Lemack having been raised in nearby Framingham, Massachusetts. Her legal interest partially spawned from some childhood unpleasantness, though she now can chuckle over it.
"When I was a little girl, my parents got divorced," she explains. "Watching them go through that experience, I thought I could have solved it quickly and with less consternation on each side."
She retained her interest in conflict resolution as a student, earning a political science degree at the University of California, Berkeley, in 1994 after two years at University of Massachusetts Amherst. While at University of Michigan Law School during the '90s, she ventured to South Africa to assist in post-apartheid land reform projects.
After earning her law degree in 1998, Lemack spent over 12 years with Pattishall, McAuliffe, Newbury, Hilliard & Geraldson, a Chicago-based IP firm. Somewhere along the line she met her husband, a Boston-based investment consultant, and they're now raising their two school-age sons in suburban Belmont.
Life's good with the boys playing lacrosse and the family enjoying ski trips to New Hampshire and the Rockies. That said, they've been touched by tragedy—Lemack's mother perished in the plane that struck the World Trade Center's North Tower on Sept. 11, 2001. She and her sister co-founded Families of September 11th, a nonprofit that supports the victims' survivors through advocacy, information and access to resources and counseling.
And, of course, in looking ahead in any endeavor. That's what in-house law is all about, Lemack says, which might be especially true in an ever-evolving food industry.
"Our law department is built upon supporting our business and handling everything that walks through the door," Lemack says. "We're all flexible. Whatever comes across my desk, I've got to be able to deal with it."
View this feature in the Vanguard Fall I 2022 Edition here.
Showcase your feature on your website with a custom "As Featured in Vanguard" badge that links directly to your article!
Copy and paste this script into your page coding (ideally right before the closing