Kerry (O'Neill) Bilewski
Her game plan is leading a legal department
She sees herself as the legal equivalent of a primary care physician or quarterback. Bring her a legal concern or issue and if she can't personally sort it out, Kerry (O'Neill) Bilewski will find someone who can.
"I enjoy being the connector as well as point person when it comes to running things," she says. "I've learned a lot over the years, more than enough to be dangerous, and my gut reaction is good. But if I'm uncertain, I'll get outside expertise."
The stakes, after all, can be high for any business navigating legal matters and there's so much for which to keep tabs. Litigation, intellectual property, personnel issues, compliance, real estate, mergers and acquisitions and what-not—she's dealt with those matters and more as part of two national law firms and four in-house legal teams.
Someday and likely sooner than later, there'll be a fifth and with Bilewski in charge. She's acquitted herself in assistant, associate, senior and deputy in-house roles. And while she describes herself as industry agnostic, her preference is a company with field operations.
"We can't take for granted people in the field, they make the money and are the reason we get paid," she tells Vanguard in September. "We employ human beings and sometimes we need to remind management that our teammates in the field are not widgets."
Field's her choice
Since April 2021 Bilewski has been assistant general counsel of FullSpeed Automotive, a Denver-based and active operator of aftermarket auto repair centers. More recently she's been interim legal boss but mulling other options to sustain her professional advancement.
Wherever she's been, Bilewski says she's been a leader, forging relationships with colleagues and emphasizing the in-house lawyer's role on the business front. Confidentiality precludes her from discussing too many matters or risks she's mitigated, but at FullSpeed Bilewski has helped integrate acquisitions as well as champion diversity, equity and inclusion initiatives.
And before FullSpeed? She logged three-and-a-half years at another Denver-based company, Summit Materials, a vertically integrated and publicly traded construction materials company. Ascending to senior counsel, Bilewski oversaw complex projects across multiple subsidiaries, ensured compliance, conducted training sessions, and reviewed hundreds, if not thousands, of contracts.
Before then, she represented small and mid-market companies at Ballard Spahr, the Denver firm that brought Bilewski to her beloved west after a four-year stretch as in-house counsel at the New York real estate holding company Kline Enterprises. There she managed transactional matters pertaining to nine HUD-subsidized and Kline-owned housing complexes.
In a previous role with a New York entertainment and events venue, Highline Stages, she negotiated and drafted contracts, oversaw insurance and permitting, and mitigated business risk. She came to that role after honing her skills in Boston from 2007 to 2009 with Weil Gotshal and Manges.
Her time has come   
Now she's ready to be a general counsel or chief legal officer with a role in running a business. "Legal's got to be seen as a business partner, not a barrier or last resort," she says. "I encourage people to come to me and my department early and often. Such an approach can help avoid problems and enable us to be more proactive."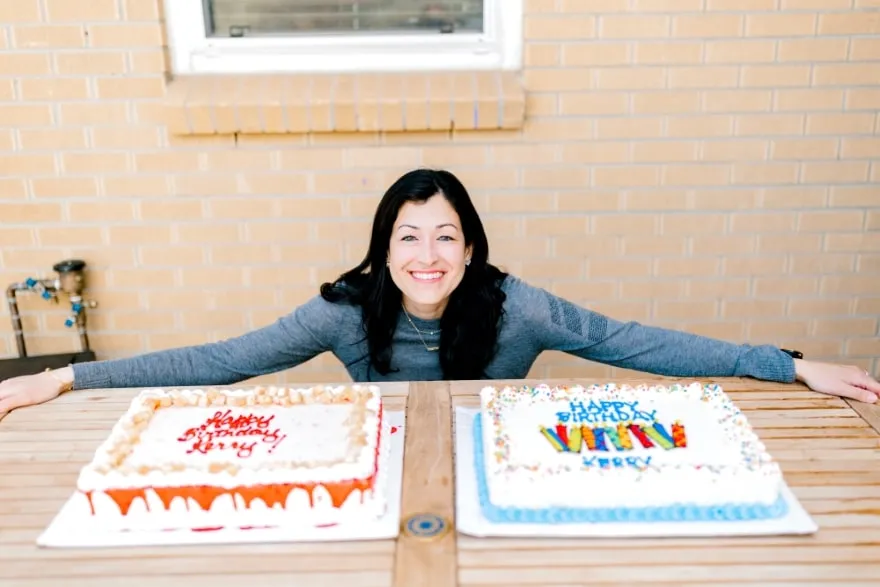 Ever the sports fan, she could see herself working for a professional team. But as legal boss anywhere, she says she wouldn't just block and tackle but be a teammate—and she knows much about being one.
As a political science major at Vermont's Middlebury College, Bilewski played for the women's rugby team. She had never played the bruising sport until her freshman year but as an upperclassman was captain and flyhalf—rugby's answer to a quarterback. There are lots of similarities between rugby and life, she says, explaining that while one either literally or figuratively gets knocked down, one needn't stay down.
That mindset prepped her for Northeastern University School of Law and the competitive and sometimes cutthroat Boston legal scene. In-house law, however, was where Bilewski wanted to make her mark, and she got that opportunity with Highline Stages at the age of 28 after just those two years at Weil Gotshal and Manges.
She's now 40 and feeling in her prime. Personal life is also satisfying, she being married to another lawyer, Ben Bilewski, and the couple raising a 6-year-old daughter and 3-year-old son. Colorado's so idyllic, she says, waxing about the mountains, sunsets, outdoor recreation and, of course, the Denver Broncos.
Yet the Rockies aren't from where she's from. She and her four siblings were born and raised in Hawaii. Their father having been a Middlebury College alumnus, he encouraged all his children to look way to the east for their higher education.
So she did as her father had done, enrolling at Middlebury while two siblings graduated New York University and one each from Yale and Columbia. Quite the family of achievers, Bilewski says.
"Whatever the issue, I'm able to be efficient and speak the language of the person on the other side of the table, no matter the position or level of seniority," she says. "I'm out to win the game but can't do it from working in a silo. I'm a teammate who depends upon others and is depended upon."
View this feature in the Vanguard Fall III 2022 Edition here.
Showcase your feature on your website with a custom "As Featured in Vanguard" badge that links directly to your article!
Copy and paste this script into your page coding (ideally right before the closing