Hector Izzo – Grupo GP
Using the law to help grow a 50-year-old construction biz
Though he's only been in the office a few months, Hector Izzo says he has a good understanding of the business and how the legal department can advance the company's interests.
Since joining Grupo GP as general counsel, Izzo has helped close seven large business transactions in a number of industries, including real estate, commercial development and the energy sector.
"I'm still learning how the company works and understanding our processes, but it has been a busy few months," Izzo says.
Grupo GP or Grupo Garza Ponce, is a holding company based in Monterrey, Mexico, with two additional lines of business: Constructora GP, a real estate and industrial development arm; and GP Energia, which assists in the purchase and sale of energy. Izzo is in charge of legal matters for the three different companies, each with their own corporate structure and legal operations.
"As a group, we work well together and advance the interests of all three entities," Izzo says.
Supporting the company's M&A
In a few short months, Izzo has been at the forefront of several major transactions.
He helped oversee legal matters related to the construction of a two-lane highway that should be completed by the end of 2021. He also led as Grupo signed a construction contract for a Lego warehouse, marking the first time the iconic children's toy pieces will be manufactured in Latin America. That project will cost around $1.2 billion and could be completed in 2022.
On the real estate front, Izzo supported the development of industrial buildings for Brembo, Dana, Sumitomo, Barcel, Paulo and Xinquan. Grupo GP owns the land, built the facilities and signed agreements to rent the space to the companies for 20 years.
As a result of the COVID-19 pandemic, Izzo has changed how the legal department operates. Initially, his focus was on the shifting regulations and restrictions related to construction in Mexico. As the pandemic went on, Izzo and the legal department used new tools, like virtual trainings, Zoom meetings, online negotiations and information sessions to keep remote workers connected, improve efficiency and ensure the company's continued operation.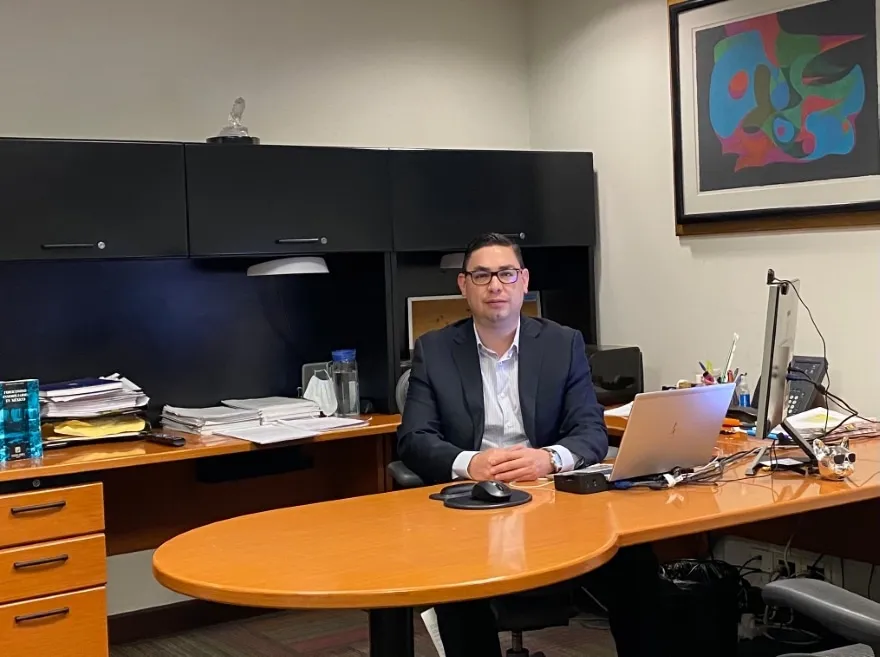 "There were some unintended consequences, because nothing can replace the opportunity to read someone's reactions and body language while negotiating in person," Izzo says.
When he arrived at Grupo GP, Izzo says he wanted to make sure the seven-person legal department had a role providing governance and advice to the executive team. He wants the department to be a source for anyone in the company, and instead of assigning each lawyer to a unique line of business, the department is structured to be a pool of information.
"Evolving as a department and sharing sources and sharing information is what we want to offer to our internal customers, or employees," Izzo says.
The wall has come down between the legal department and the rest of the business. The notion that an in-house legal team should function like an internal law firm is giving way to the idea that the legal department is a commercial function that brings value to the business.
"The old, rigid silos are being replaced by more fluid structures, and it's having a big impact on the company," Izzo says.
Becoming a lawyer
Izzo, who speaks Spanish, English, Italian and French, has three MBAs, the last one a master's in business and talent management from the Universidad del Valle de México—and earned his law degree from the same school. He is planning on pursuing a juris doctor from an American law school before taking the Texas bar exam in order to practice in the U.S.
"A corporate lawyer is required to possess a good understanding of business disciplines along with legal principles," Izzo says. "We live in a converging world where knowledge of a single subject or discipline isn't enough."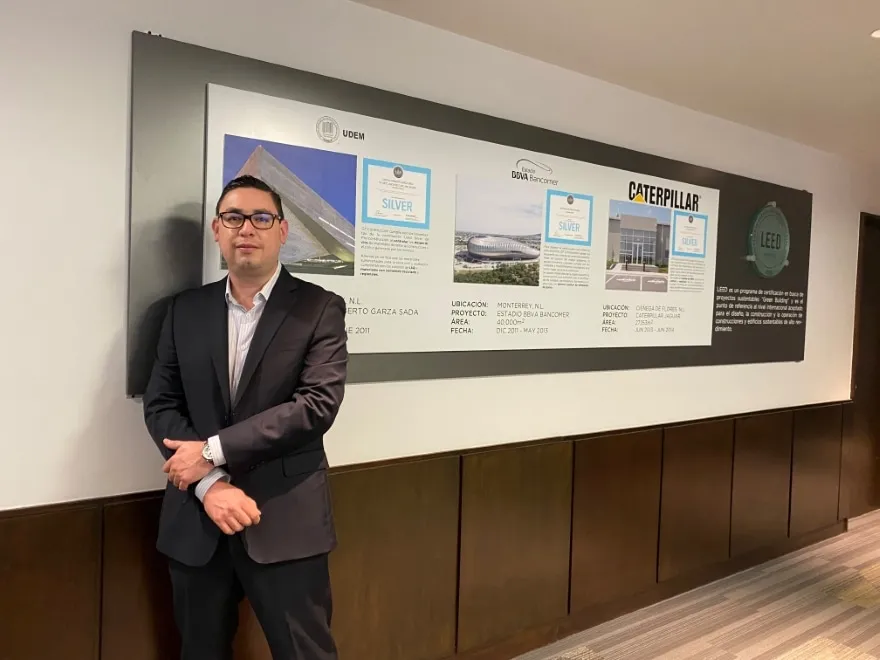 After his first position as an attorney in a corporate law firm, Izzo moved in-house as corporate counsel for a civil engineering construction company. He says he always knew he'd go in-house because of the opportunity to work closely with an organization's business team and upper-level management and executives.
In 2010, Izzo became senior legal counsel for Latin America for SAP, a position he held for five years. He was lead corporate and risk counsel for Enel Green Power North America for two years, and then took the general counsel and chief compliance officer position for Suez Mexico. He left in 2020, after three years, to become the group general counsel at Grupo GP.
"Having the opportunity to work on exciting, high-profile and sophisticated legal matters is exactly what I want, and I'm excited for the future," Izzo says.
Showcase your feature on your website with a custom "As Featured in Vanguard" badge that links directly to your article!
Copy and paste this script into your page coding (ideally right before the closing