Kimberly Eberwine – Procter & Gamble
A role where words really matter
For Kimberly Eberwine, serving as general counsel, Canada for global consumer goods giant Procter & Gamble, requires a lot of translating—more so culture than languages.
A native of Columbus, Ohio, Eberwine met her Canadian husband while working at Club Med in Mexico. He popped the question when they were living on Grand Cayman a year later, she said yes, sparking a career spent bouncing back and forth between the U.S. and Canada.
The experience has given her (a dual citizen admitted to practice in both countries) a unique perspective on the way in which the two countries interact with each other—and the world.
"From a practical perspective, the differences between the countries can be seen in their approaches to communication and advertising," Eberwine says.
She notes that Canadians are more reserved and polite in how they communicate. In general, this leads them to be less persuaded and potentially put off by aggressive advertising in her experience.
Eberwine and her team keep an eye on new marketing materials from P&G's headquarters in Cincinnati, Ohio. Ads that highlight P&G products' superior performance aren't always well-received, especially if the competitor happens to be a Canadian brand with ingrained loyalty.
"We work hard to keep the spotlight on the Canadian consumer and to remind people that Canada is not just another version of the U.S.," she clarifies. "Both the U.S. and Canada are fiercely proud nations with their own histories, politics and issues, which should be acknowledged and respected."
This is important to understand—says Eberwine, who serves as senior director of government relations in addition to her GC role—if the goal is to influence others.
Walking the line
In August 2009, she was hired as a counsel at P&G in Cincinnati as part of the company's advertising law group.
Working primarily for P&G's personal healthcare division, she learned to direct traffic instead of setting up roadblocks to navigate legal, regulatory and creative interests. The goal, she says, is to balance the effectiveness of the campaign with potential legal concerns.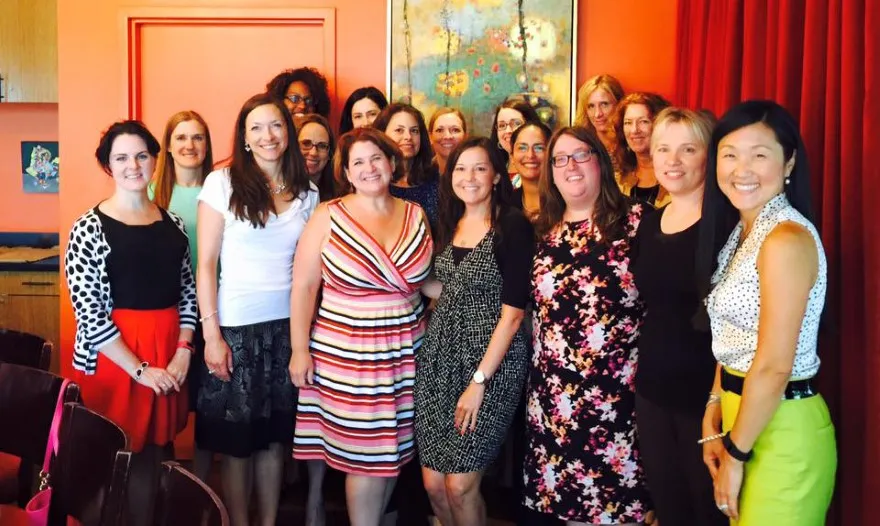 "There's no point in creating a super strait-laced claim, even if it's easily approved by legal, because nobody will buy the product," Eberwine explains. "Conversely, a claim that overstates the benefit might sell a lot of product, but the campaign won't last. So, you have to work together to get to the sweet spot."
Finding that middle ground takes creativity in and of itself, as well as an understanding that different products carry varying levels of risk acceptance. It also takes a mix of forethought and hard data to ensure that legal, technical, regulatory and safety considerations are fully accounted for and preparation is made for all possible outcomes.
"At P&G, many different considerations have a voice at the table; this is one of the reasons we have such outstanding products and marketing," Eberwine says. "We'll get a question about supporting data and we've already thought about that and the next five questions after that."
Ultimately, she believes, it comes down to two things: "knowing how, when and where to communicate to your 'who,' and having the data to support conclusions."
Diversity, equality, inclusion and understanding
The same approach applies to P&G internally. As the head of the legal division's "Global Wellness" program, Eberwine uses her communication skills to support the company's focus on wellness and team management—especially critical given the stress caused by COVID-19.

She believes that giving employees worldwide access to wellness and mental health amenities (like an eight-week meditation program, offered live, but recorded to be available on demand) helps build culture and longevity within the 180-year-old company operating in approximately 70 countries. Eberwine and her team seek first to understand what people need and how to deliver it effectively.
"You can only figure how to fix a clock if you can see all the gears and anticipate the outcome," she notes.
For example, meditation is a well-known way to reduce stress. However, Eberwine says, suggesting meditation to a skeptic of the practice may inadvertently turn a negative mental "gear" for the person, whereas recommending performance-enhancing focus exercises may be better received.
It also takes all kinds of different gears to make the clock work, so P&G strives to improve equality in the workplace. In addition to the company's powerful #WeSeeEqual and Lead with Love campaigns as well as other efforts to support gender identity and racial equality, each P&G unit has its own equality and inclusion team to encourage understanding and empathy.
Eberwine—who earned her bachelor's degree in creative writing at Miami University in Ohio—decided to add to the discussion by recording a series of videos with an African American childhood friend. Why? She believes the best way to get someone committed to a cause is to tell a story which fellow employees can relate to and that can start conversations.
"We grew up together since kindergarten and were almost twins in so many different ways, but it occurred to me that—despite our many similarities—we might have had very different experiences," she recollects. "For instance, it never occurred to me that she found comfort and blossomed in middle school because of the increased diversity compared to elementary school. I was too absorbed by my own preteen angst to see that as a benefit to her. The point is to raise awareness that everybody's experience is unique."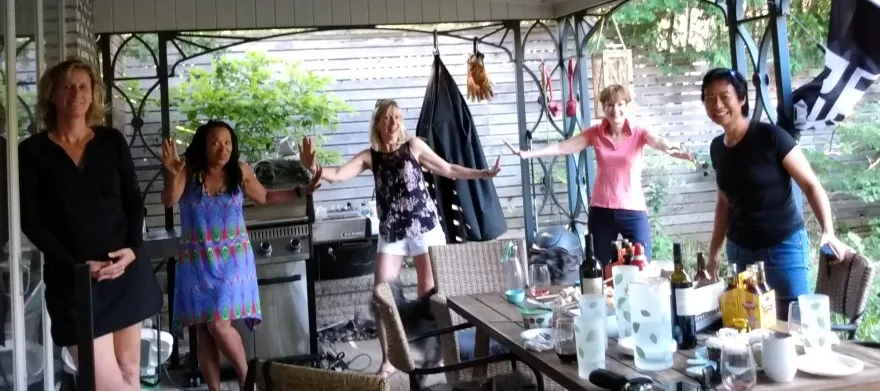 Eberwine came up with the idea after participating in NPR's "Story Corps" program, where listeners are encouraged to submit their own audio stories. Not only was her family's adoption story placed in the U.S. National Archives with the other Story Corps recordings, but it was also to be aired live on NPR.
"The goal of Story Corps is to share personal experience not as a direct call to action, but to increase understanding and empathy by creating a window into somebody's world and how they got there," she explains. "It's the same approach for the 'Global Wellness' program. It's impossible to have a one-on-one conversation with everyone, so we try to create content that resonates with our audience—or at least some of our audience."
Bases covered
As for her current role, Eberwine says every day feels like a pop quiz—one where the answers are rarely easy, but the time passes quickly because of the dynamic nature of the role.
It's a test for which her education and experience—one where the creative and the technical loomed equally large—have prepared her well.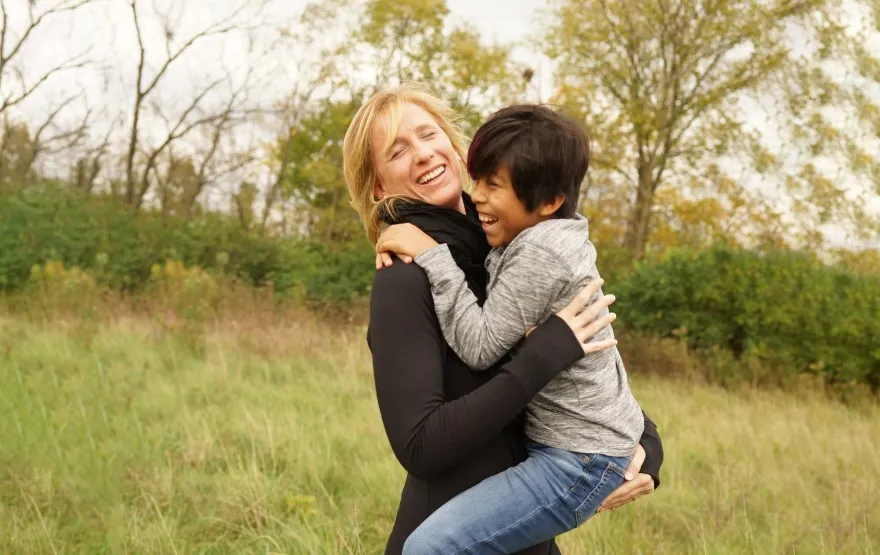 After receiving her degree at Miami University in 1996, Eberwine worked in hospitality and advertising before earning her JD at Case Western Reserve University School of Law in 2005. She then spent four years as an associate, first in labor and employment, and then in the corporate group at Squire, Sanders & Dempsey (now Squire Patton Boggs) before taking her position at P&G. She's going on 12 years with the company and has defined her role in her own unique way.
"You're nearly always operating in a gray space where the 'answer' isn't entirely evident or intuitive—otherwise no one would need us," Eberwine says. "I think we're most effective when we speak in a manner that resonates, so the message reaches our clients in an impactful way."
Showcase your feature on your website with a custom "As Featured in Vanguard" badge that links directly to your article!
Copy and paste this script into your page coding (ideally right before the closing