Nia Karabatsos – McCain Foods Ltd.
McCain legal leader cultivates company's greener future
It's safe to say Nia Karabatsos didn't earn a law degree thinking she'd one day help potato farmers grow crops more sustainably.
Yet, as general counsel for the Americas for McCain Foods Ltd., she's doing just that—helping the company promote sustainable farming practices by managing the legal details for a "farm of the future" in New Brunswick, Canada.
Karabatsos and her legal team are also supporting McCain's efforts to produce its signature frozen French fries more sustainably by adding renewable energy sources to power its facilities.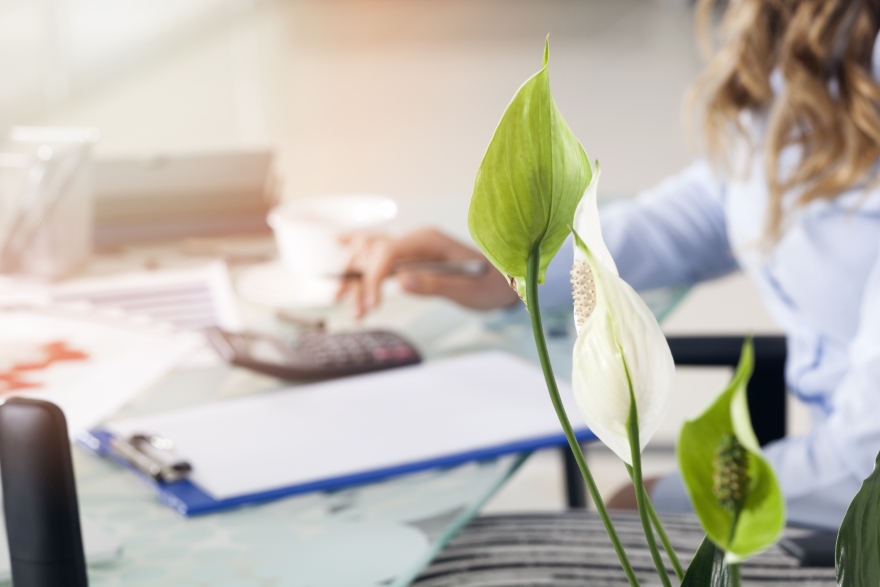 While helping McCain develop and promote greener growing and manufacturing operations, Karabatsos is also expanding her legal team to support McCain's operations in Canada, the U.S. and Central and South America.
"We're building a team that truly services the business partners in a collaborative and fun way," Karabatsos says. "We're teaching and serving business partners and we're doing so in a transformative period for the company."
Familiar fries
McCain Foods Ltd. has been a staple of New Brunswick agriculture and its economy for more than 65 years. It was founded in 1957 by brothers Wallace, Harrison, Robert and Andrew McCain.
McCain's original production plant in Florenceville, New Brunswick, is now one of 49 such facilities—including six others in Canada, nine in the U.S. and four in Latin America. There are also facilities in Europe, South Africa, China, Australia, New Zealand and India. McCain has 22,000 employees globally. The company also operates Day & Ross transportation and logistics services.
Karabatsos leads a team of five attorneys working throughout the Americas. Since joining the company, Karabatsos has added an attorney in the U.S. as well as one each working in Central and South America.
"McCain wants to do things right all around," Karabatsos says. "We have a cohesive culture and a deep concern for ensuring everyone's safety, and we demonstrate strong values in all areas of our work."
Sustainable success
McCain has pledged to cut greenhouse gas emissions for its global operations in half while using water more efficiently. It's also pledged to send no waste to landfills and use 100 percent recyclable, reusable or compostable packaging and 100 percent renewable electricity by 2030.
Karabatsos and her team are supporting those efforts by drafting and negotiating agreements to add renewable energy sources for operations. That includes building five "solar gardens" to provide 50 percent of the electrical power for a processing plant in Easton, Maine.
One of the solar gardens has been built on the site of the former Loring Air Force Base. A second was built over a closed landfill and the remaining three were built on land that's unsuitable for agriculture, according to a company press release. The solar gardens combined will generate more than 35,000 megawatts of power annually.
Karabatsos says encouraging sustainable farming practices is as crucial to McCain's transformation as reducing the carbon footprint of its operations.
She and her team supported those initiatives by managing legal details to establish the company's first "farm of the future" in Florenceville. The farm—which began operating in 2021—combines new technology with some farming traditions, such as fertilizing with cow manure instead of chemical means. Its modern touches include driverless tractors, drones and GPS to monitor crops and soil conditions.
Three varieties of potatoes are grown at the farm, along with 28 species of cover crops that protect the soil from erosion (and even add organic matter to it). Farming practices using driverless tractors minimize soil disturbance so the soil retains carbon and water.
According to a McCain press release, in the first year of operations, the farm required 17 percent less fertilization, largely with nitrogen and phosphorous, than a typical potato farm supplying McCain. The new farm also provides 28 acres of grazing land that's shared with local cattle farmers on a rotating grazing schedule.
McCain will create two more farms by 2025. The second one will be built in South Africa, as the company announced in June 2022 that it had identified two potential locations. Karabatsos won't be involved in that effort because its outside her legal team's territory.
Showing, not forcing
For the Florenceville farm, Karabatsos and her team handled the real estate acquisition, including financing with banks and partnership agreements with the drone company.
Partners and consultants in the project include the government department Agriculture and Agri-Food Canada, Dalhousie University, the University of Guelph and funding from the Canada-New Brunswick Canadian Agricultural Partnership Program.
The farm also gives local farmers a chance to see the company's sustainability measures; McCain even provides crop samples to showcase its success. Karabatsos says McCain wants to show the benefits of sustainable growing practices but won't mandate the approach because the company values the longstanding relationships it has with local farmers.
She and her team also worked with McDonald's Canada, one of McCain's largest customers, to establish the McDonald's McCain Future of Potato Farming Fund. The fund began providing grants in August 2022 so farmers could implement sustainable approaches.
Building a fun team
Karabatsos might have put her law degree to unconventional use, but for the native of southern Ontario (who also lived in the Winnipeg area as a child), her nearly two decades of experience includes a healthy mix of private and in-house practice.
After graduating from the University of Toronto with bachelor's degrees in biology and psychology in 2001, Karabatsos earned her LL.B, law degree from York University's Osgoode Hall Law School in 2004. She then joined the Toronto law firm of Cassels, Brock and Blackwell LLP and practiced corporate and commercial law.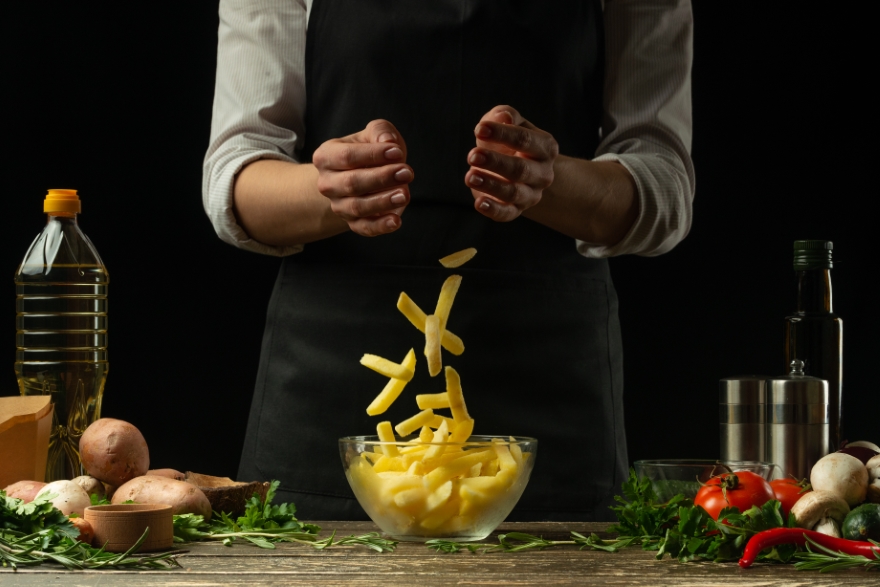 In April 2016, Karabatsos joined KIK Custom Products, makers and suppliers of products for household and pool cleaning as well as auto care.
She joined McCain in May 2019 and began rebranding her legal team as she added attorneys with expertise in M&A and labor and employment law to support company expansion. Karabatsos even created a logo for the team.
"When I joined McCain, I wanted to open the doors to other business units," Kshe says. "We want our business to know that we're there with them. But I want our team to have fun while we're doing it—we should be celebrating the company's wins."
View this feature in the Vanguard Summer III 2023 Edition here.
Showcase your feature on your website with a custom "As Featured in Vanguard" badge that links directly to your article!
Copy and paste this script into your page coding (ideally right before the closing